A GROUP WEDDING in Belgrade is scheduled for May 20th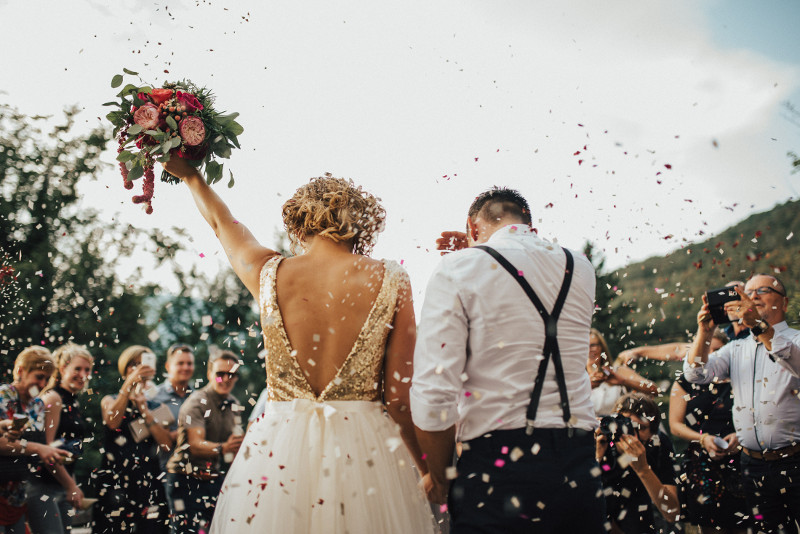 The wedding is a special day when two people crown their love and publish it in front of everyone. Official entry into a community that is legally regulated is not a small step and represents a new beginning for all couples who choose it.
It may sound like a cliché, but this really is one of the most beautiful days and the most beautiful memories that you will remember for the rest of your life.
Of course, many things can go wrong, but when you look at the partner's eyes and make a promise for whole life, it all falls into the water.
At this brief moment, you seem to be alone in the world, not noticing anything around you.
As beautiful as possible, wedding planning is also one of the most stressful events in life. Many plan it for months, even years in advance, and it's not a guarantee that everything will go as planned.
The most important thing when planning a wedding:
Except the fact that you can't control everything
Before you even begin to think about how the day you promise your partner will look like, you must realize that you don't have the influence on some things. Although the forecasts announce the nice weather for the date you chose, it is quite possible that the rain from the clear sky can happen suddenly. Invitations may be incorrectly printed. A church or wedding hall can be damaged during a weather or fire hazard. There are a million things that can go wrong. If you focus on them and constantly rotate the worst scenario in the head, it's a big possibility that something will go wrong. Nothing good can come out of it - you will only lose your nerves.
Nothing can ruin your wedding if you do not allow it. You may miss the photoshoot because your site is muddy from the rain - irrelevant, your pictures may look great even if you are just taking pictures inside. Photoshop can make every photo into a masterpiece. If someone spills red wine on your wedding dress, there's no point stressing about it. The stain will come off, but if you allow that to disrupt you, you will ruin one of the most beautiful days of your life. When you realize that you can't control everything, you will be able to relax and plan a wedding from your dreams.
Find a band much earlier
There are a lot of bands in Belgrade that specialize in weddings. Choose one that best fits your preferences and budget, listens to them live and if you like them to book them early for your celebration. Good bands are booked for months in advance, so this is one of the first things you should do.
Choose the perfect venue
Choosing a venue for your celebration is also a very important step. There are many wedding venues in Belgrade, and they vary in size, decor, location, and prices. Before you begin looking for space, you need to know the approximate number of people you will call. To select the space of the appropriate size. With bigger space, there is no mistake even if fewer people come than you planned, but a smaller space and a big crowd at the tables and podium can easily ruin the wedding. There are a lot of interesting wedding venues, and some of the best Belgrade's restaurants are also available for this kind of celebration.
If you want a fairytale wedding in the open space, choose a venue that has the option of moving to a closed area in case of sudden bad weather conditions. When you picked the perfect space and booked the band, you finished the two most important things. All the rest are trifles that you can finish on the go. The decoration may be missing, but good music, good food, and comfortable space are the most important elements for a nice wedding.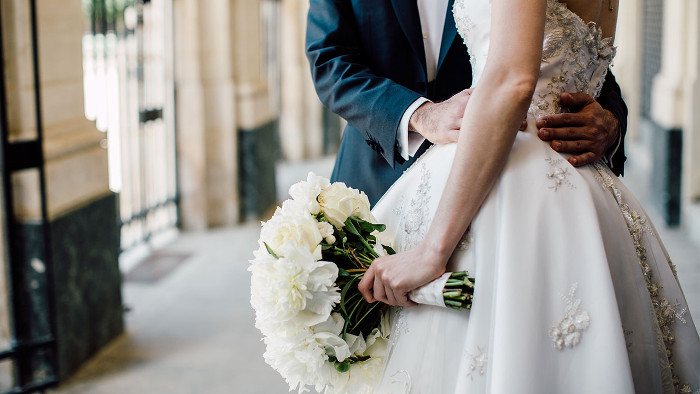 GROUP WEDDING
If you are thinking to get married, you know that that requires a significant amount of money. These days, it's a custom to instead of the presents, people bring envelopes with money in them. That's why the wedding venues and bands are allowing newlyweds to pay after the celebration is over. Wedding almost always pay off itself, and there may be some money left from the presents for the honeymoon.
Although, maybe you don't know that the weeding act itself costs, and a lot. Of course, there is always an option of the wedding in the city hall, but most of the people are choosing that civil wedding does in the wedding venue, with the city official on the site. That service costs 150 euros.
Not only cost, but it's seen so many times before. If you want to share your happiness with numerous other couples that will say "I do", and completely free of charge, maybe the option of the group weeding may interest you.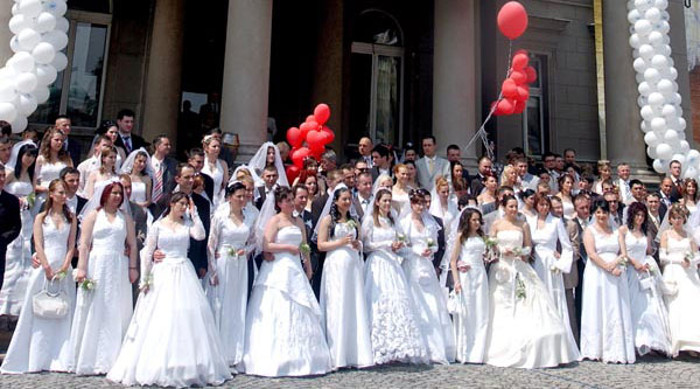 Manifestation "Group wedding" is held every year in Belgrade, for almost two decades. This year, it will be on oMay 20th.
The first manifestation was held in 1999, during the NATO bombing. Its point was to show the world how love can always beat hatred and bombs, and that it is a feeling that prevails even in the darkest times.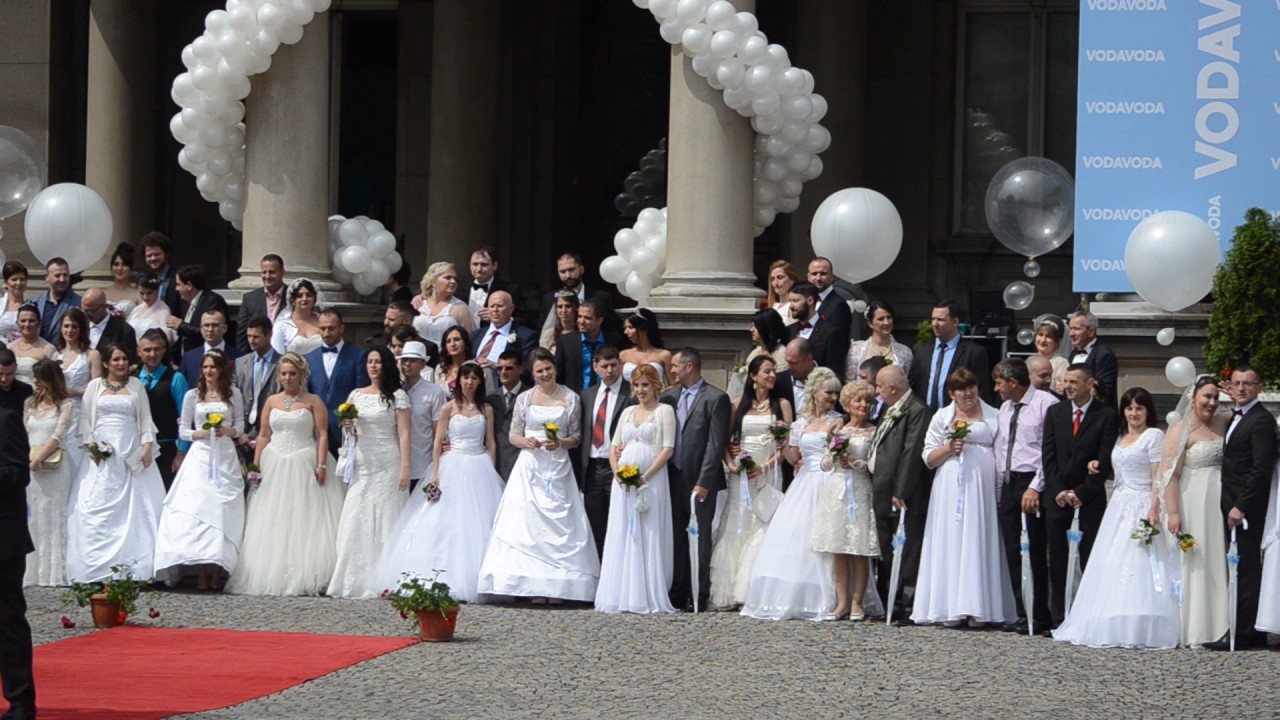 Still, the main goal of this event was the need to help young couples who want to enter the marital community, as well as creating weddings that newlyweds will remember for the rest of their lives.
The goal of the event is also promoting the marital community as one of the highest social values, but also to contribute to the enrichment of cultural, tourist and economic content of Belgrade.
Over time, it has grown into a true attraction in which newlyweds are provided with completely free weddings with many other benefits: free wedding dresses for the brides, professional wedding photography, accommodation in hotels in Belgrade, food, drinks and numerous gifts.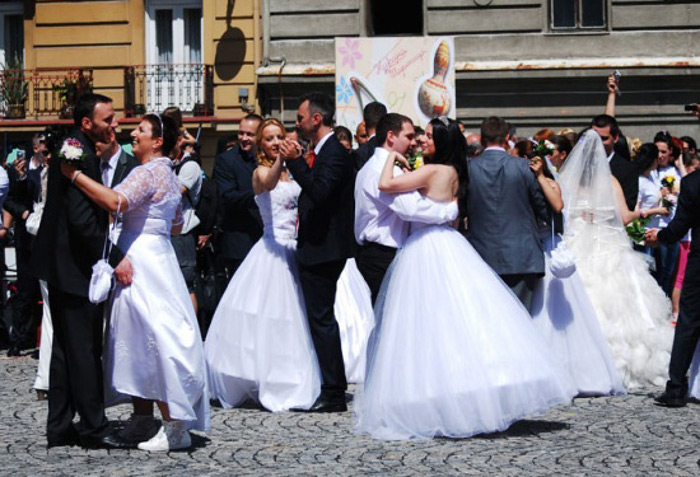 Over a thousand couples from Serbia, the countries of the region, but also from Canada, Sweden, and Denmark said "I do" in the Group wedding event in Belgrade.
As well as the act of wedding, applications are also free, and you can find more information about the event here.