Belgrade's Filmstreet 2018: Traveling summer cinema is a joy for every movie lover
This summer in Belgrade won't be boring for the movies lovers. Filmstreet 2018. is the traveling summer cinema - a manifestation that is held every year in Belgrade and that provides watching the most famous film in the open space all over the city, totally free.
The best films of world cinema are displayed at many attractive locations in the city: Tašmajdan, Cvetni Trg, Student Park, Rajic's shopping mall, the Sava promenade, at the Crveni Krst and in front of the institution of culture "Parobrod".
The new season of the Filmstreet was officially opened on June 24 with the movie "Murder in Orient Express", and the traveling cinema will last until September 11th.
This is an ideal opportunity to remember how good films were once made. Filmstreet gathers an increasing number of viewers every year because after the movies, socializing simply continues. On the repertoire are great movies: Third Man, Attack on the Police Station, Galipolje, but also a film that has brought a lot of discussions - the Constitution of the Republic of Croatia. There are also wonderful romantic movies such as Titanic and the Wedding of my best friend.
Throughout the summer, traveling cinema will cruise Belgrade, and this is a great fun for the whole family or for a romantic night with a loved one.
Program of the Filmstreet 2018:
July 2018 - all screenings start at 20:30
Sunday, July 1 - Rajic's Shooping Mall: Ocean's Twelve
Wednesday, July 4th - Tašmajdan: U 571
Sunday, July 8 - Rajic's Shooping Mall: Moulin Rouge
Monday, July 9 - In front of the cultural institution "Parodbrod": Das Leben Der Anderen
Thursday, July 12 – Crveni Krst: Galipolje
Saturday, July 14 - Sava promenade: Titanic
Sunday, July 15 - Rajic's Shopping Mall: Wedding of my best friend
Thursday, July 19 - In front of the cultural institution "Parobrod": Perfect Storm
Sunday, July 22 - Rajic's Shopping Mall: The Greatest Showman
Thursday, July 26 - Flower Square: Serendipity
August 2018 - all screenings start at 20:30
Wednesday, August 1 – Crveni Krst: The Warriors
Monday, August 6 - Tashmajdan: Bend it like Beckham
Friday, August 10 - In front of the cultural institution "Parobrod": Italian Job
Wednesday, August 15 - Sava promenade: Gravity
Saturday, August 18 - Red Cross: Attack at the police station
Wednesday, August 22 - Tashmajdan: Three Color Blue
Thursday, August 30 - Student Park: The Constitution of the Republic of Croatia
September 2018 - all screenings start at 20:30
Thursday, September 6 - Cvetni Trg: Mexican
Tuesday, September 11- In front of the cultural institution "Parobrod": Autumn in New York
Popcorns are a common traditional snack during the movie watching, but they are not a substitute for a quality meal. So your stomach growling doesn't ruin the enjoyment, go to one of these Belgrade restaurants and enjoy dinner before you go to some of the outdoor cinema locations.
Restaurant Dorian Gray
If you decide to take a look at the projection held in downtown, then the restaurant Dorian Gray is one of the best choices for a meal.
It is located only a few minutes of easy walk from Knez Mihajlova Street, at the Strahinjića Bana Street.
For many years now this restaurant justifies the reputation of one of the best restaurants in Belgrade, thanks to its excellent quality and impeccable service.
Restaurant Dorijan Gray has a very comfortable ambiance with modern design, and its garden is a real oasis for enjoyment. And not only on hot days - this restaurant has an innovative heating system that is based on the principle of infrared heating. This makes its garden a warm during the cold days, so you can enjoy it even on the coldest days.
International dishes dominate the menu. The quality of foods and excellent flavors is something that this restaurant pay the greatest attention. Every dish you try here will delight your palate.
The menu is continually complemented with innovations that follow current trends, so at the restaurant Dorian Gray, you can always try some new and interesting dish.
Restaurant Dorian Gray is an ideal place for a family lunch, for socializing with friends, but also for a romantic dinner.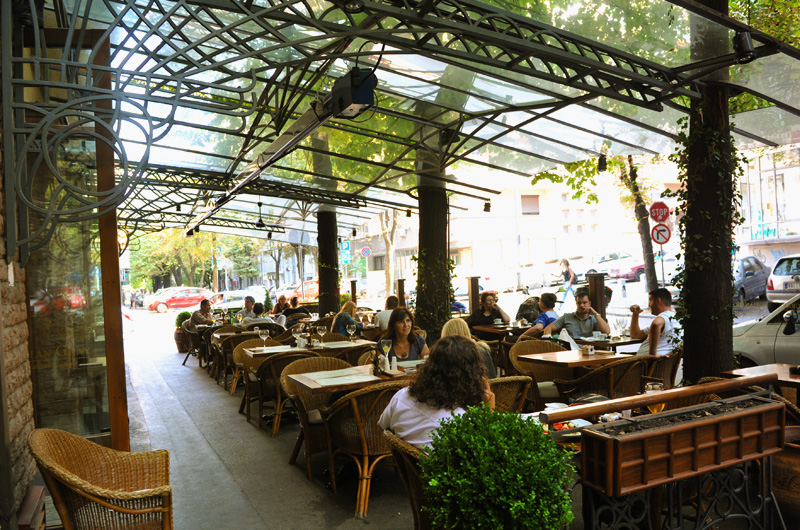 Restaurant Trandafilović
If some movie that is played at the Crveni Krst within Filmstreet has attracted your attention then take the opportunity and head to the restaurant Trandafilović.
You will certainly not regret it, because this is a place that gourmands and real hedonists don't bypass.
This restaurant is one of the oldest Belgrade restaurants and is an integral part of Vračar neighborhood since 1929.
Great food, pleasant ambiance, and a beautiful garden are the reason why everybody who comes once in this restaurant is happy to return.
Restaurant Trandafilovic strives to enrich traditional recipes and delight all senses. Here you can taste old Serbian dishes, presented in a new way.
The restaurant is trying to maintain the spirit of tradition with modifications that give each guest something by its taste. Relaxed and pleasant ambiance, top quality food and exceptional service are what makes restaurant Trandafilović stands out from other Belgrade restaurants. Every visit is a special experience that you will be happy to repeat.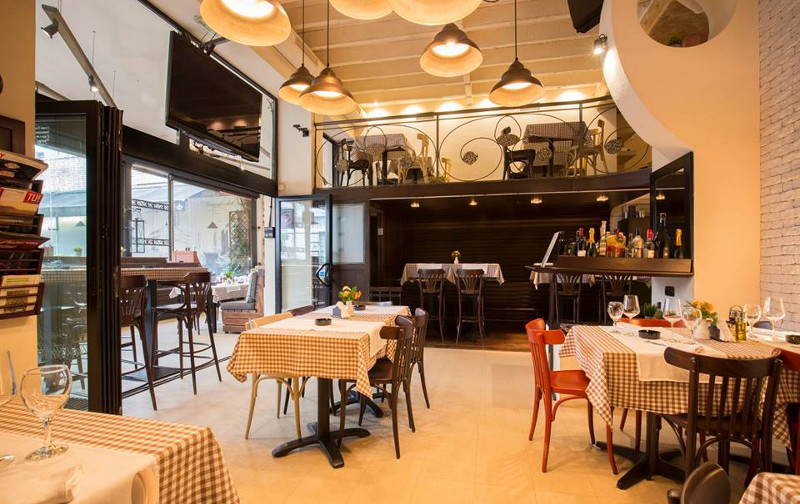 Restaurant Hush Hush
One of the locations of the traveling outdoor cinema is also the Sava promenade. It's also the location of the new restaurant Hush Hush.
Although it doesn't have a long tradition, this restaurant has managed to delight anyone who has visited and become its permanent guests.
A stylish interior is full of interesting details, and the view from the restaurant to the river is simply unreal. The atmosphere is pleasant and relaxed, and the interior is pleasant and comfortable.
Apart from the beautiful interior, restaurant Hush Hush will enchant you with its excellent cuisine. Here you can try the incredible fusion of Balkan cuisine and unusual ingredients, which only further emphasize the authentic tastes of our country.
The menu is very eclectic and interesting, and professional staff will do their utmost to fulfill your every wish. For a short time of existence, this restaurant is rightfully ranked among the best restaurants in Belgrade.