CATCH THE RHYTHM: Dance spectacle and a competition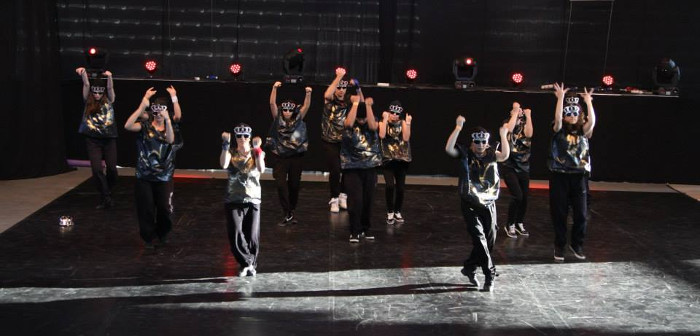 Is there a better way to spend Sunday afternoon than enjoying dance performances?
If you love dancing, then you may like seeing a real spectacle at the Kombank Hall (the former Dom Sindikata Hall), on June 3rd.
At this hall, the biggest regional dance festival is held, titled "Catch the Rhythm".
About 2,000 young artists from the country and the region will take part in it, and the competition is intended for all ages.
The organizers of this traditional competition are "Belgrade Dance Center" and "Beat Street" dance school, under the auspices of the Dance Association of Belgrade.
From year to year, this event moves the boundaries of such competitions in our country, with the intention of stimulating players and choreographers and encouraging the idea of dedicating art as a profession and personal choice.
Young people are also stimulated by the valuable prizes that the best dancers receive, and the festival is also powered by the important world and domestic dance organizations. The main goal of the "Catch the Rhythm" manifestation is that, in a competitive spirit, all players are encouraged to do better themselves in every sense.
Several modern dance styles will be represented at this dance spectacle: hip-hop, street, show, jazz, contemporary, break dance.
Numerous public figures from the world of music, dance artists, choreographers, ballet artists and actors who support this event for years will appear at this festival, both with their performance and the presence in the jury.
This is a wonderful visual experience, in which you will surely enjoy.
If, after this extraordinary event, you're in for a tasty snack, we recommend finding it at one of the following nearby restaurants.
Restaurant Hush Hush
If you want to enjoy the fresh air and the beautiful view, we recommend you take a walk to the quay below Brankov most.
Karađorđeva street is full of interesting places that have a beautiful view of the river and its New Belgrade side.
One of the best restaurants in Belgrade is located right there – restaurant Hush Hush.
Although it is new on the Belgrade restaurant scene, this restaurant has already reached its top in a very short time.
This is because of the quality and the innovative approach.
The ambiance of the Hush Hush restaurant is truly impressive, decorated in a contemporary style with a lot of interesting and modern details that fit perfectly with each other. The atmosphere is relaxed and pleasant, so this is an ideal place to socialize with friends, have a romantic dinner, but also a lunch with your family.
The most beautiful part of this restaurant is its cozy garden, that provides an unforgettable view of the river. You can also enjoy the company of your furry friend, because the garden is pet-friendly.
The crown of Hush Hush's restaurant is its food. The menu is a real novelty and refreshment on the Belgrade gastronomy scene that has been needed for a long time.
The cuisine of this restaurant is based on the international cuisine, but also the unusual fusion of Balkan cuisine and new gastronomic trends, which makes it unique in Belgrade.
Another novel that this restaurant carries is the concept of a branch, which is organized every Sunday from 1 PM to 6 PM.
Hush Hush Restaurant is a truly urban place, created for enjoying and tasting delicious snacks.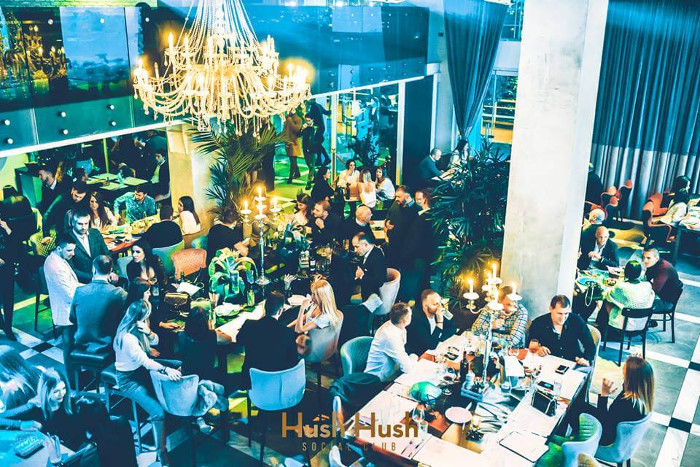 Restaurant Promaja
If you like unusually decorated restaurants with excellent food, then Promaja is the right place for you.
It is also located in Karađorđeva Street, and its ambiance really offers a completely different experience, comparing to the most Belgrade restaurants.
The interior of the restaurant Promaja exudes glamor and luxury, and its design is a combination of baroque and modern style. Very comfortable sofas, modern design, perfectly fit with pieces of antique furniture and create a beautiful and unusual image.
Interesting chandeliers and crystal candlesticks add a dose of romance and mystery and refresh the entire space.
It also has a beautiful garden, created for enjoyment. There is no need for parasols because the huge tree in the middle provides a natural, thick shade and a scent of nature. So, in this garden, you can enjoy even in the hottest summer days and feel pleasant.
Besides the authentic interior and a green garden, Promaja restaurant offers the excellent specialties of the international and the national cuisine. If you are in the mood for fish - it is always fresh in this restaurant and perfectly prepared.
Like everything else, the service is at the highest level. Friendly staff with a smile will make every effort to ensure that all your requests are fulfilled.
Beautiful ambient, beautiful garden, delicious food and the high-quality service are reasons why many claims that this is one of the best Belgrade restaurants.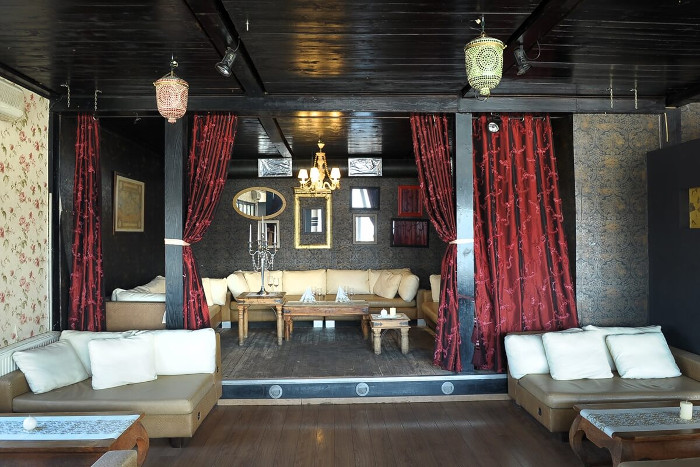 Restaurant Atera Bussiness Suits
If you are not in a mood for a long walk and you are looking for a restaurant near the Kombank Hall where the dance competition is held, then we recommend Atera Business Suits restaurant.
In just a few minutes of easy walking you will reach Knez Mihailova Street, and at its beginning, this restaurant is located.
The interior of the restaurant is very interesting. The retro furniture looks nicely combined with a modern design, and vibrant colors give the whole atmosphere a dose of joy and make the ambiance more pleasant and relaxed.
The versatile menu is based on specialties of the international cuisine. With their superior skills and love, cooks prepare every meal while taking the visual presentation into account. Whether you choose a salad meal, a homemade pasta or a big piece of a stake, you will not make a mistake.
Every dish is truly delicious and represents a fusion of taste that will delight your palate.
Another novelty that distinguishes Atera Business Suits restaurants from other Belgrade restaurants is that besides the usual breakfast, lunch, and dinner, a brunch is served every day from 1 PM to 4 PM.
This is a great opportunity to taste the varied specialties of this restaurant at more affordable prices.
Whether you are a participant or just an observer of the "Get the Rhythm" dance competition, we strongly suggest you visit one of these restaurants after the event. It will make this whole day an unforgettable experience.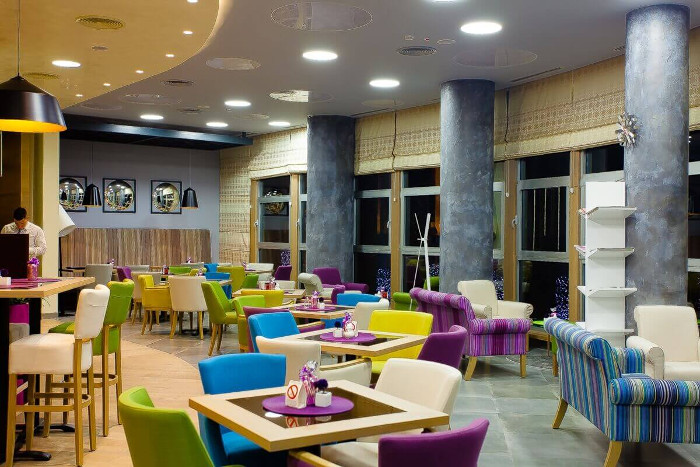 You won't make a wrong choice, no matter which restaurant you decide to visit, because they are all excellent in their own way and are among the best restaurants in Belgrade.