Finest exclusive restaurants in Belgrade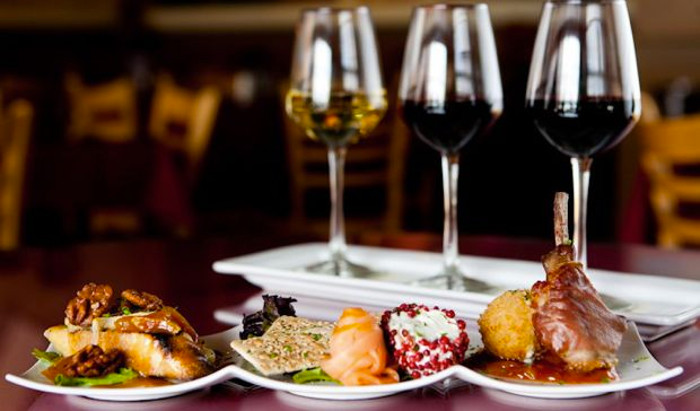 From time to time, each of us needs a glimpse of luxury and a bit of glamour in our lives. Lunch or dinner at some of the luxury restaurants in Belgrade is the perfect way for that.
Especially if it's a celebration of an important event, such as an anniversary. Visiting one of the finest, exclusive restaurants in Belgrade will remain an unforgettable experience and one of your favorite memories.
Restaurant Amphora
Restaurant Amphora fully justifies its place as one of the best Belgrade's restaurants and truly provides a special experience, especially when looking at its quality.
His stunning interior will leave you breathless. Modern details are perfectly embedded in elegance and glamour that spans the whole space. A grandiose sculpture made from wine bottles, that is almost reaching to the ceiling, is one of the most striking centerpieces that will surely intimidate your imagination.
Interesting murals on the walls additionally enhance the space, and the ceiling painted in the motif of the sky gives the whole ambiance a fairy tale vibe.
There is a wonderful view of the Danube, from the beautiful terrace of the restaurant Amphora, and the dinner at the sunset is an invaluable experience.
The menu of this restaurant is as impressive as its ambiance, with a large selection of international and fish dishes. The specialties of the restaurant Amphora can stand side by side with the meals of the world's best restaurants and even take away the win.
Master chefs with great skills and love prepare every dish, and their taste will delight your palate.
Professional and friendly staff will always meet your needs and make sure that your visit to Amfora restaurant is an unforgettable experience.
Enjoying superb food in the glamorous and pleasant ambiance of this restaurant is something that everyone needs to experience.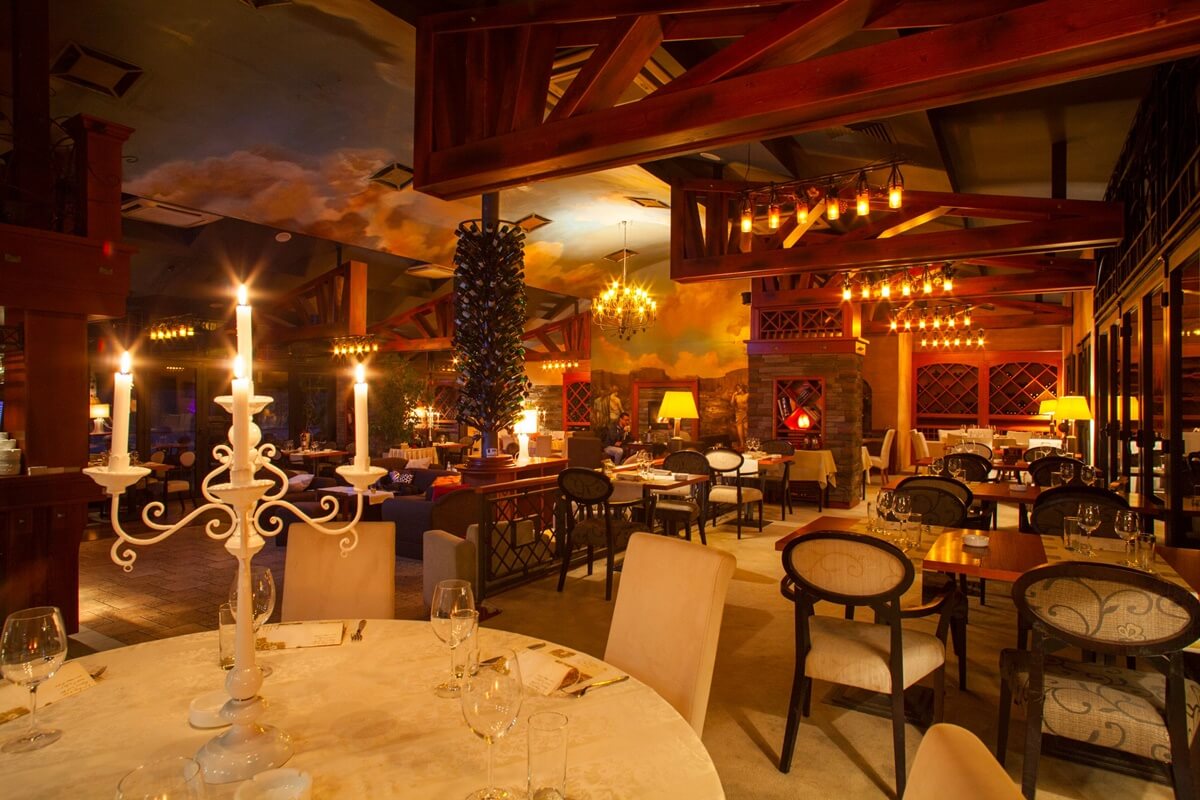 Restaurant Franš
For decades, the restaurant Franš is one of the best luxury restaurants in Belgrade. Its reputation for the most eminent restaurant justifies the top quality, which is getting better every year.
Thanks to the professional and helpful staff, all guests feel like Hollywood stars. Already in the parking lot, you will see how the guests are treated, as friendly staff helps you to park, hold the car door and then walk you to the entrance.
The exterior of restaurant Franš is very impressive, and its interior may be even more beautiful.
The ambiance of this restaurant is decorated in a modern style, with elegant lines and a touch of luxury. At the first glance, you can see that every detail is thoughtfully placed because the colors and interesting shapes are superbly integrated. Lighting greatly contributes to the glamour and shine of this restaurant, as well as pictures of many famous artists that you can see on the walls.
Garden of the restaurant Franš is very spacious with a capacity of 270 guests and represents a beautiful oasis made for enjoyment. Surrounded by greenery, with many interesting fountains and amphorae, this garden provides a real break from the concrete that is surrounding us.
The commodity of all guests is a priority, so those who have a problem with the smoke of the cigarettes, can be seated in the large non-smoking room, that can comfortably accommodate 110 persons.
Like the ambiance itself, the menu of this restaurant also exudes elegance and diversity. You can choose between a number of international specialties prepared by excellent chefs.
Whatever food you desire, the restaurant Franš has it in its offer: an abundance of cold and warm appetizers, many soups, truffle specialties, meat-based dishes, dishes on order, grilled dishes, chicken and turkey specialties, gourmet specialties, over 40 types of salad, delicacy, fruit. Whatever you want, this restaurant has that in its offer.
If you love sipping the wine while enjoying a delicious meal, the wine list of the restaurant Franš will surely make you smile. It contains more than 220 wines, and their sommelier will recommend you which one will perfectly go with the dish you ordered.
Each of us sometimes needs a dash of luxury, and Franš restaurant is one of the best exclusive restaurants in Belgrade. When you visit it, you will see why.
Restaurant Amsterdam
For many years, the restaurant Amsterdam is the jewel of the Zemun quay. It's located right next to the hotel of Yugoslavia, on the very bank of the Danube.
This prestigious restaurant is also one of the best restaurants in Belgrade, and with a very good reason.
Its ambiance is glamorous and at the same time very comfortable and pleasant.
A beautiful terrace is ideal for enjoying delicious specialties, with an unrealistic view of the river flowing below you.
Top chefs open new horizons to the specialties of international cuisine. Each meal is prepared with a special attention and is made exclusively from the best ingredients. Since the visual impression is very important, every dish in this restaurant looks like an artwork on the plate.
In addition to the excellent food, this restaurant prides itself on professional staff who will always meet and fulfill all your wishes, with maximum flexibility.
Restaurant Amsterdam is an ideal place for an intimate dinner for two, a family lunch, a business meeting and socializing with friends. It is also perfect for celebrating your important moments as this restaurant also organizes all kinds of corporate celebrations, gala dinners, as well as the complete wedding ceremonies.
Long-standing reputation and the quality of the service guarantee that every celebration in this restaurant will be unforgettable.
Each of your wishes will be heard and the staff of Amsterdam restaurant will take care of all the details so that your important event will be carefree and cheerful. Whether you want to magnify your celebration with fireworks, animators, professional photographers and cameramen or confetti, you can count on Amsterdam restaurant to provide it for you.