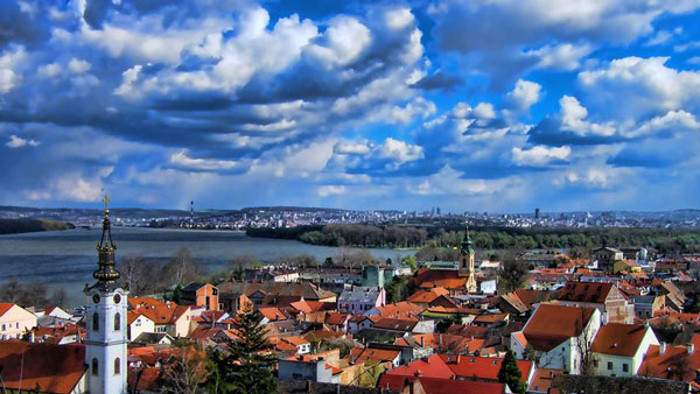 Zemun is one of the historically important municipalities of Belgrade. His residents even regard it as a separate unit and a separate city.
This is an ancient town, and the earliest traces of settlement reach deep into the past - originating from the period from 4500. to 3000. years before the new era.
Since parts of Zemun descend on the Danube bank, it can rightfully be said that Zemun occupies one of the most beautiful parts of Belgrade.
Zemun has a lot to offer tourists and its residents. From the beautiful coast, through cultural and historical monuments such as the Gardoš tower, to theater and opera "Madlenianum" and numerous galleries, restaurants, taverns, as well as private hotels and hostels, some of which are on the water.
Gardoš tower
Gardoš tower is something you definitely should visit when you are in Zemun. It is 36 meters high and constructed by Hungarian architects. Completed in 1896, this tower was a symbol of the power and observation post. The legend says that an underwater tunnel beneath the Danube extends from the tower's basement all the way to the Kalemegdan fortress. Like the bridge of love in Vrnjačka Banja, it became customary that on the Gardoš tower fence lovers leave locked padlocks as the symbol of their love.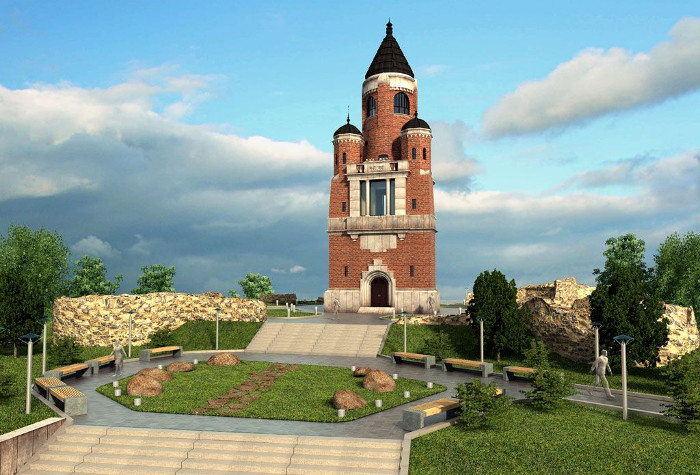 Great War Island
Great War Island is also a historical part of the Zemun. Nowadays it is a sanctuary of some of the rarest birds and since 2005. it has been protected by the law as a natural good.
This island is located in a triangle that borders Belgrade, Zemun and the left bank of the Danube. During the history, the Island served as a strategic point for the defense of Belgrade, and thus gained its name.
Now it's the oasis for the birds – there are colonies of white herons, gray herons, red herons, cormorants, as well as some rare species like silver gulls and nightingale, on the Island.
Tour of Zemun is a really a great way to spend the day. On June 2nd - you can do it absolutely free, accompanied by a professional tourist guide.
The tour starts at 3 PM from Trg Republike. Look for a guide that you will recognize by some yellow detail (yellow hat, umbrella, etc.) and join the tour. The tour is completely free, and all you need is a ticket for city transportation.
In the company of a professional guide, even if you've visited Zemun before, you will see it in a brand-new way. You will get plenty of interesting information and spend a nice and educational afternoon.
After the tour, take the opportunity while you are in Zemun and visit one of its best restaurants. This experience will only complete the whole experience and make it an unforgettable memory.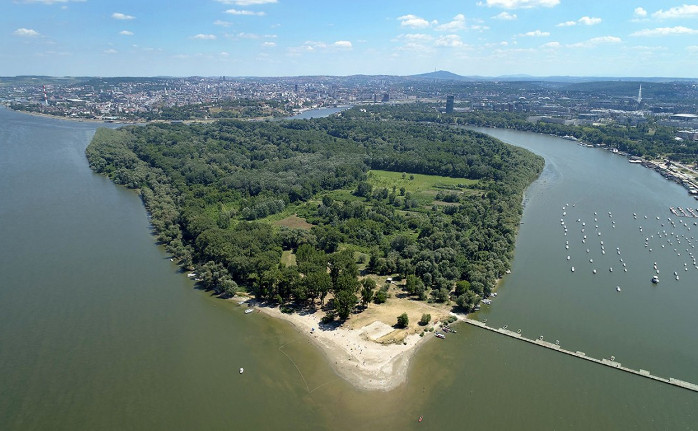 Restaurant Sent Andrea
Restaurant Sent Andrea is ideal for completing your visit to Zemun.
It is highly ranked by sites that deal with the quality of restaurants that ranked it as one of the best restaurants in Belgrade.
It is not accidental and unjustified, because the visit to this restaurant is a pleasure for all senses. Starting from the beautiful garden with a spectacular view of the river, through its comfortable and pleasant interior, to its exquisite food and service.
If you crave for seafood specialties, this is the place where you should go. All seafood is guaranteed fresh and arrives daily directly from the Adriatic fishermen. The top chefs turn it into an amazing fusion of taste, which will impress even those who don't prefer fish.
There is, of course, top-quality river fish, and you will also find plenty of meat dishes, as well as pasta and meal salads on the menu.
Professional and helpful staff will recommend you daily specialties and will make every effort to satisfy any wish you might have.
Restaurant Sent Andrea is a true oasis of peace, ideal for relaxation with excellent food and a beautiful view of the Danube.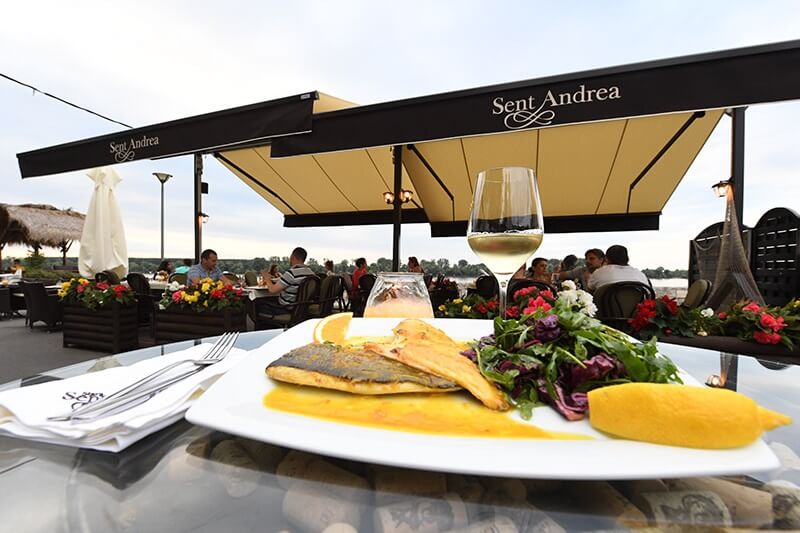 Restaurant Kod kapetana
Another great restaurant on Zemun Quay is also the restaurant Kod kapetana.
If you want to watch the spectacular sunset over the river while enjoying the delicious food, this is the right place for you.
Interior of this restaurant is decorated in a marine style, similar to the Adriatic taverns. The atmosphere is relaxed and family, which makes it ideal for lunch with family, socializing with friends or for an intimate dinner for two.
During the spring and summer months, we advise you to book a place in the beautiful garden of the restaurant Kod kapetana. Except for being very comfortable, the view is so spectacular that will kick you off your feet.
As his name, and the design in which it's arranged, suggests - this restaurant specializes in preparing the finest specialties of river and sea fish. A wide range of freshwater and seafood specialties are prepared by secret recipes of top masters, so you can try some dishes that you can't taste at any other place. A special recommendation is the buzara with prstaci and shrimps, the octopus on the captain's way, the catfish on the miller, the Danubian and the Smederevo way, and many other delicious meals.
Restaurant Kod kapetana is trying to please everyone, so there is a wide selection of interesting meat dishes on its menu. Here you can taste various hunting dishes like foie gras from rabbit or pheasant, pheasant in orange sauce, duck in a cherry sauce, deer or wild boar stew, venison.
This restaurant can please everyone, and what makes it special is that all dishes are excellent and extremely delicious. Such is the service in this restaurant, which will always make you feel welcome.
Zemun is a wonderful part of Belgrade, and such are the restaurants that are in it. Take advantage of this opportunity and visit all its sights for free, and then crown the day with a late lunch or a dinner at one of these restaurants. Whatever you choose, you will not be wrong – both mentioned restaurants are excellent and are at the very top of the best Belgrade restaurants.