Kinder Fest - for all lovers of figurines from Kinder eggs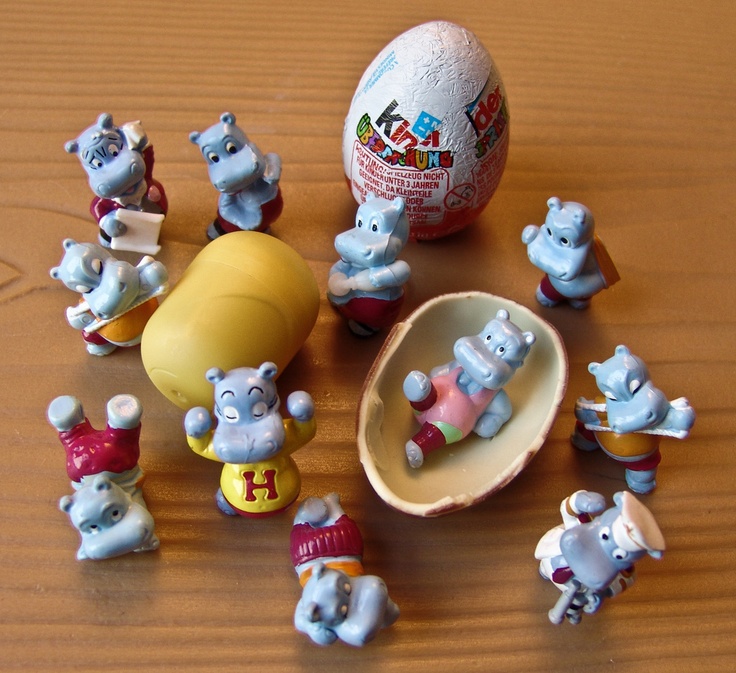 Kinder eggs make children happy, but also adults, since 1974 - when their production began. In a short time, they won the hearts of many and became the favorite treat of the little ones.
Our childhood wouldn't be the same without them. Just remember how eager you were to open a yellow plastic box and discover a toy hidden within.
Since love for Kinder eggs doesn't seem to decrease as we grow, many have become passionate collectors of the Kinder eggs toys.
Thus, all collectors and figurine fans will be happy because Kinder Fest is held in Belgrade on June 3rd.
At this Fest, in addition to the fair and the exhibition area, there are also some special surprises in the form of various lottery, area for exchange of figurines, as well as workshops for the youngest.
Kinder Fest is held in the Dorćol Platz courtyard from 10 AM to 7 PM and the entrance is free for all visitors.
Whether you are a true collector or a fan with just a couple of figurines, you are certainly welcome.
We are sure that you will have a good time in this interesting event. If you want this day to remain an unforgettable memory, after the festival, take a walk to some of the great restaurants in Dorćol and enjoy a late lunch or a delicious dinner.
We present the best restaurants in that area:
Konoba Akustik
Konoba Akustik is known as a place where you can eat well, but also as a place where you can have a great time, especially in the evening.
It's the favorite place of gourmet and all hedonists who enjoy a delicious snack.
Considering that it is located in Cara Dušana street, it is just a few-minute walk from Kinder Fest.
Konoba Akustik is one of the few restaurants in Belgrade that can be called a true tavern. The one with the soul.
You will always feel welcome and pleasant, and the service staff with a smile will fulfill all your wishes.
Here you can enjoy the true taste of local cuisine and dishes prepared according to traditional recipes.
The food is really excellent, and every bite is a blessing for your palate.
Here you can taste various types of rakia, that are guaranteed homemade and the flower of quince, apricot, pear, plum is really recognized.
This is the right place for those who like to spend time listening to good music while enjoying a delicious meal. The music program of Konoba Akustik is very versatile and you can enjoy it every day.
If you want to take your loved ones at a family lunch or to hang out with friends in a great atmosphere, then Konoba Akustik is the perfect place for you.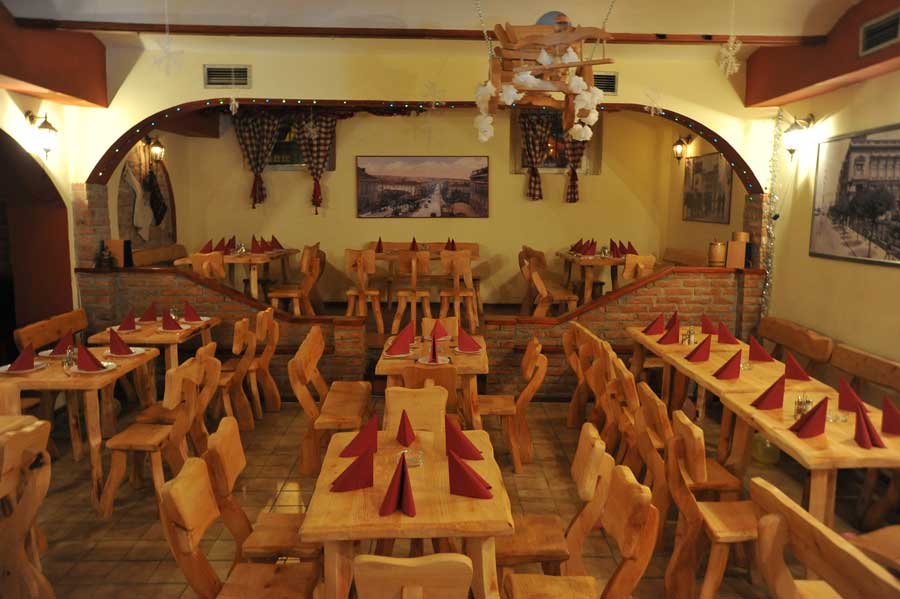 Restaurant Šešir moj
When you are already at Dorćol, there are many restaurants that you can quickly reach by foot. Some of the best are located in Skadarlija, which is within easy reach.
One of them is restaurant Šešir moj, which is distinguished by its quality from other Belgrade restaurants.
Like Skadarlija itself, this restaurant is reflecting the spirit of the past and keeps it from oblivion. In its walls are memories of the past days and the life of the Belgrade bohemians who often spent time here. The ambiance of this restaurant is authentic and decorated in a style that represents taverns from the very beginning of the 20th century. You will have the impression that the time stands still and that you have magically transformed into a more peaceful and simpler time in the history of Belgrade.
Šešir moj restaurant is located in the very center of Skadarska street and you can't miss it because it will immediately attract you with its bloomed garden, covered with fragrant flowers.
The garden is not very big, but it's designed for enjoying the warm afternoons and summer evenings.
Like the ambiance of the restaurant, its menu also reflects the traditional values of our country. Here you will find a large number of authentic Serbian specialties prepared according to old recipes.
Since its opening, restaurant Šešir moj has been the place where bohemians gathered as well as those who know how to enjoy good food and an atmosphere that is truly unique. Thanks to its quality, best chefs, and professional service, it has remained to this day.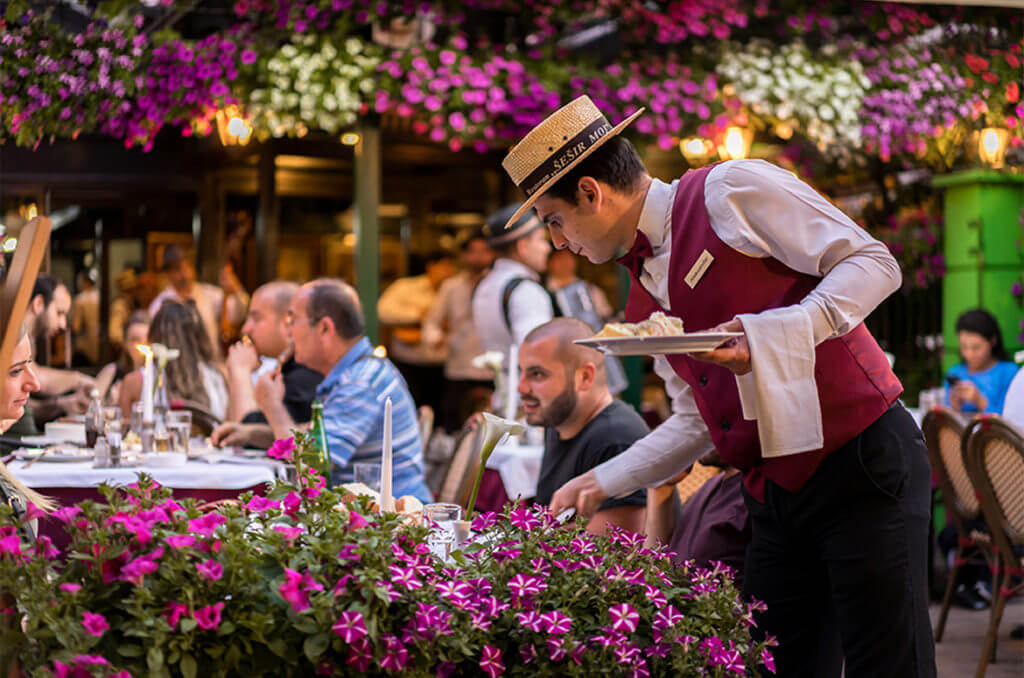 Restaurant Dorian Gray
If you are in the mood for international cuisine, we suggest you take a walk to the Dorian Gray restaurant, located in Strahinjića Bana Street.
You will need about ten minutes of light walk, from Kinder Fest, which is so worth it.
Starting with the fantastic ambiance that this restaurant offers, through excellent dishes, to the great service it provides.
Restaurant Dorian Gray is trying to always offer something innovative to its guests, so its menu changes according to current trends. There will be always some new and interesting dishes that you haven't tried before.
Dorian Grays restaurant really has an unexpected menu. Its kitchen is based on the fusion of national, French and far eastern cuisine, so the menu is very eclectic.
Top chefs prepare all the dishes with skill and love, and the recipes remain their secret. This means that you can't try the food you eat here in any other restaurant in Belgrade.
Excellent food, pleasant ambiance and the highest level of service are also the reasons why this restaurant is one of the best restaurants in Belgrade.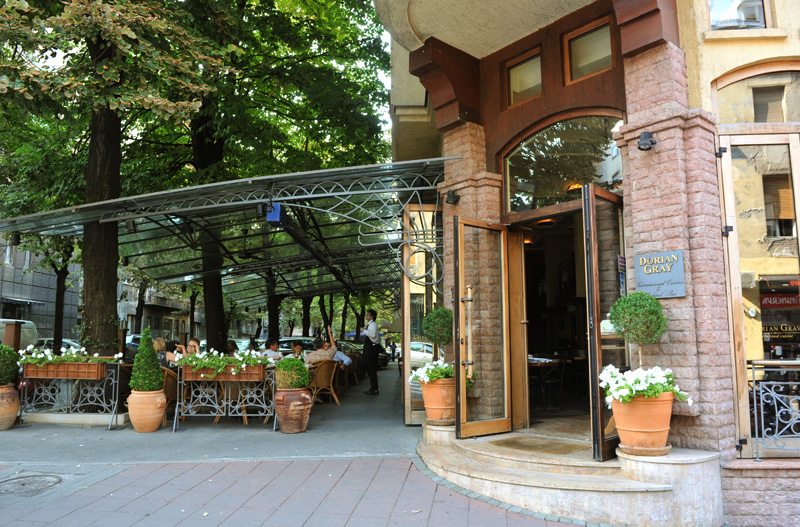 Not only that these restaurants are just a few minutes of easy walk from the location where Kinder Fest takes place, these restaurants are also ranked as some of the best Belgrade restaurants. No matter which one you choose, you wouldn't make a mistake - visiting any of these restaurants will make your day better and will transform it into an unforgettable experience.