LET'S CELEBRATE LOVE: Top 5 most romantic restaurants in Belgrade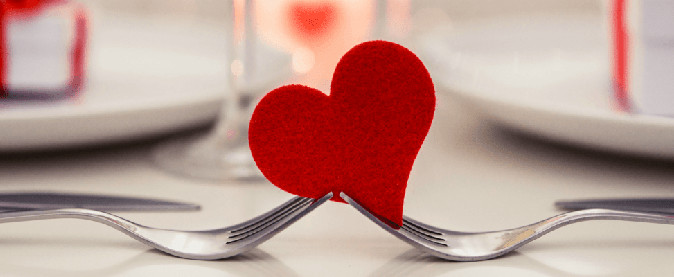 The Valentine's Day is here. Many claim that this is a commercialized holiday, and maybe they aren't far from the truth.
It is true that love should be celebrated every day, but there is nothing wrong with the whole world having a common day when it celebrates falling in love.
If you want to surprise a beloved person with an intimate dinner, we present you some of the most romantic restaurants in Belgrade.
Little Bay
If you want to surprise and enchant someone for Valentine's Day, restaurant Little Bay is the perfect place for that.
Its unique ambience that resembles a glamorous theater makes it different and unique, and delight at first glance.
An intimate and pleasant atmosphere makes it ideal for dinner for two.
There is no more romantic music than classical music, and in this restaurant you can enjoy it in person, performed by the best artists.
String Quartet Furioso, excellent food and unique ambience will make this Valentine's Day unforgettable memory that will capture the heart of your loved one for all time.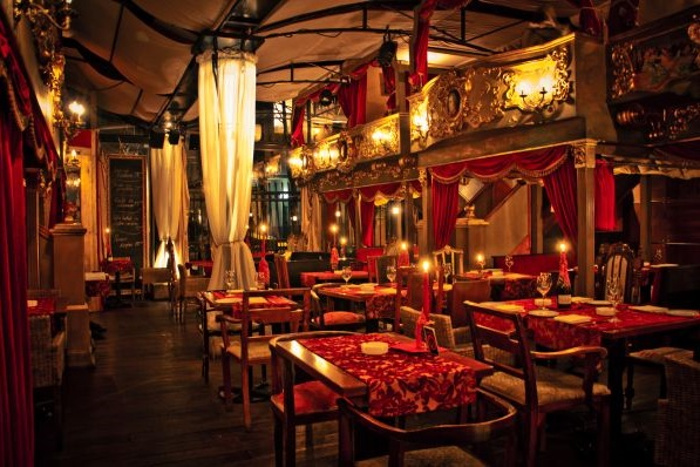 Franš
There is a reason why restaurant Franš holds the reputation of one of the most prominent restaurants in Belgrade. The beautiful ambience exudes glamor and luxury, and delicious specialties are the haven for all senses.
It is also known for its colorful wine map, which includes more than 220 wines from all over the world.
Restaurant Franš does not follow the trends - it sets them up.
If you know that your loved one loves elegant style restaurants, then there is no dilemma - a supper for St. Valentine's Day in Franš will surely be a wonderful surprise.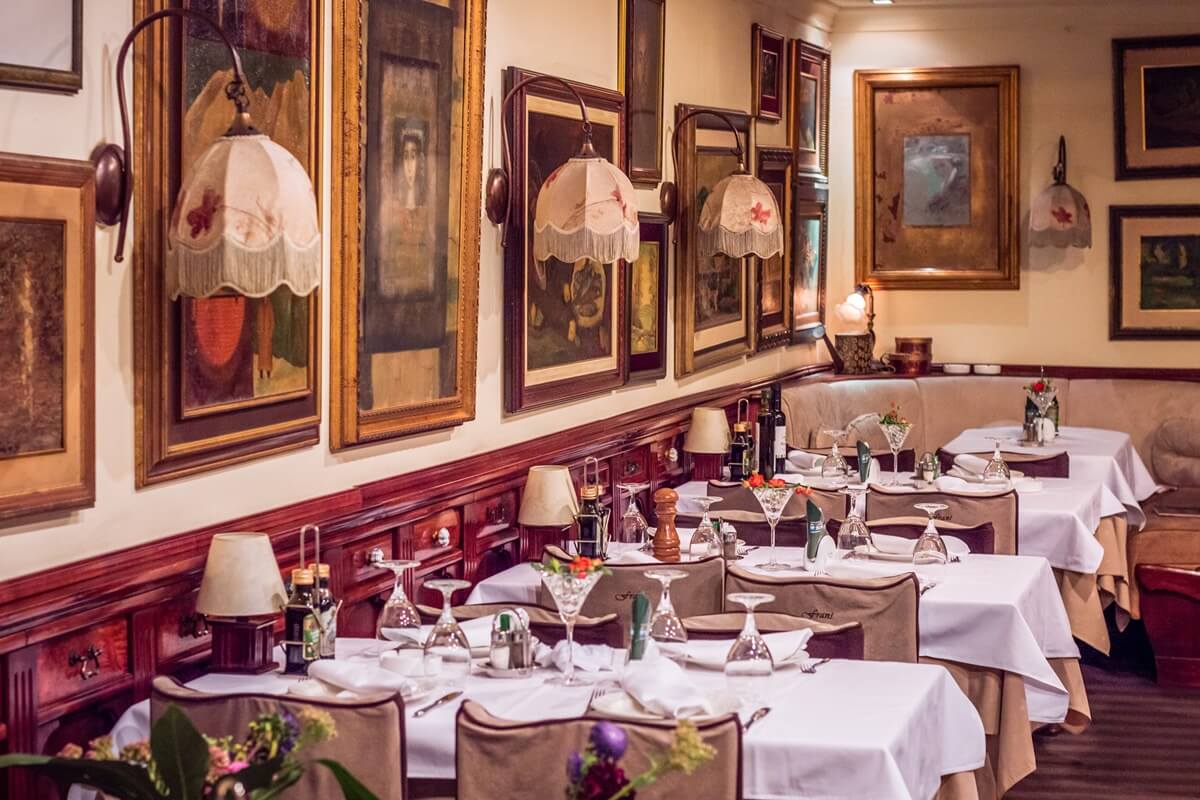 Trandafilović
Restaurant Trandafilovic is a great restaurant for socializing with friends and family, but also for an intimate dinner for two.
Poor food can really ruin a romantic outing, so for this Valentine's Day play it safe.
True love for the cuisine and generations that perfected the recipes, have led this restaurant to become one of the best gastronomic pleasure in Belgrade.
You can always be sure that you will enjoy great dishes that will delight your beloved person.
Remember, love comes through the stomach.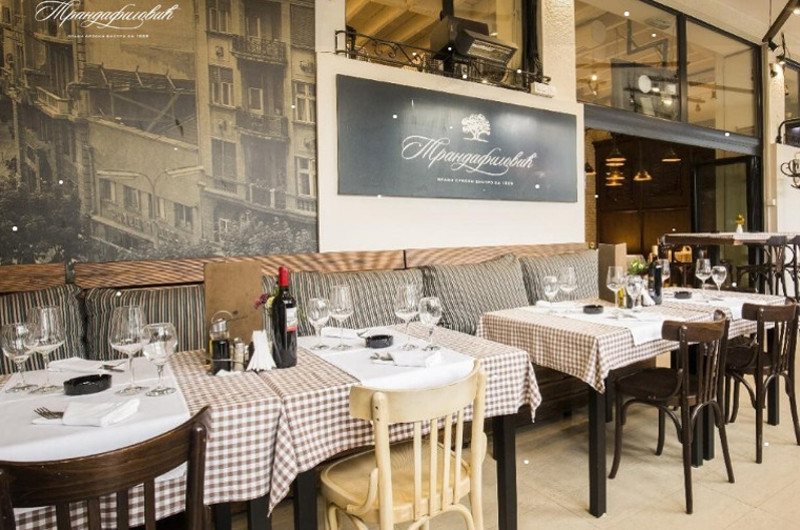 Amphora
Valentine's Day is a great occasion to impress someone, so it's a great idea to spend it at the restaurant Amphora.
Elegant and abstract space, with stunning details, will surely mend the enthusiastic sigh.
Enjoy top-quality specialties under the clear sky, painted onto the ceiling.
The romantic in this restaurant lasts all year, and an intimate dinner in it is a great way to win someone's heart.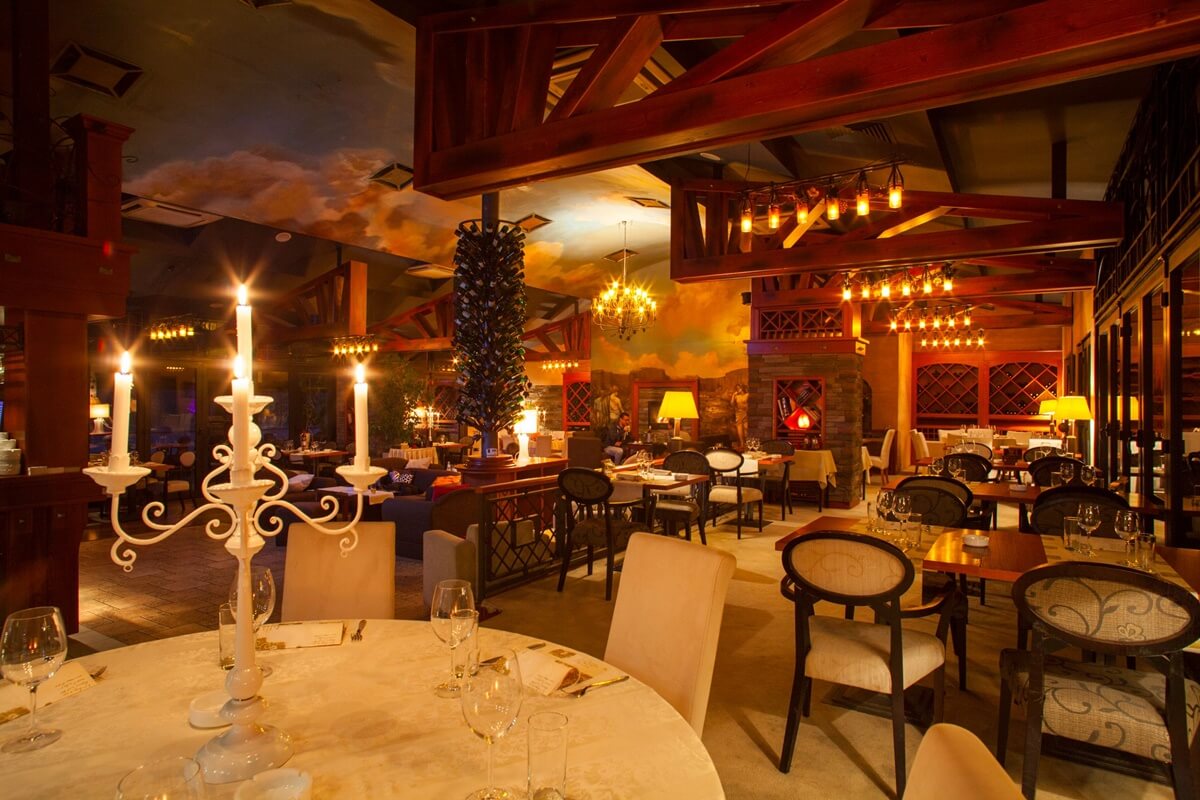 Sent Andrea
Is there anything more romantic than an evening walk along the coast or enjoying a restaurant right next to the sea?
Although Belgrade has no sea, it has a restaurant Sent Andrea, which will remind you of its ambience to the Adriatic taverns.
In it you can enjoy the freshest seafood that day arrives directly from the Adriatic sea, which makes this restaurant special.
Fish, wine and seafood are a great combination for an intimate dinner for two.
If you want to remind the sea in the middle of Belgrade, then Valentine's Day is a great opportunity for it.