Little Bay - a real jewel of Belgrade restaurants
Tired of the weekend nightlife, we wanted to cleanse our minds a bit and give it a real relaxation with the sounds of classical music. In addition, we also wanted to enjoy a good bite, so we headed for the only place in Belgrade that unites that - restaurant Little Bay.
The feeling you have when you first step in here is indescribable. No matter how much you read about its design, when you find yourself on the spot, you must be surprised.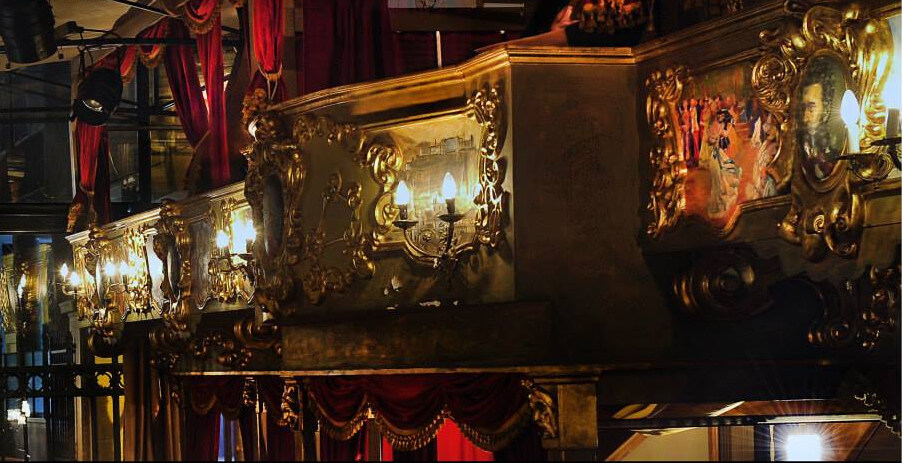 It's like you jumped into a time machine and found yourself in the Baroque era. Unique interior of this restaurant, that resembles as an exclusive theater, is responsabile for this impression. The theatre loges that spread on both sides of this restaurant just complement this idea.
Walls are decorated with portraits of the greatest artists of classical music, and golden ornaments and heavy red curtains make you feel like having dinner in the middle of the stage.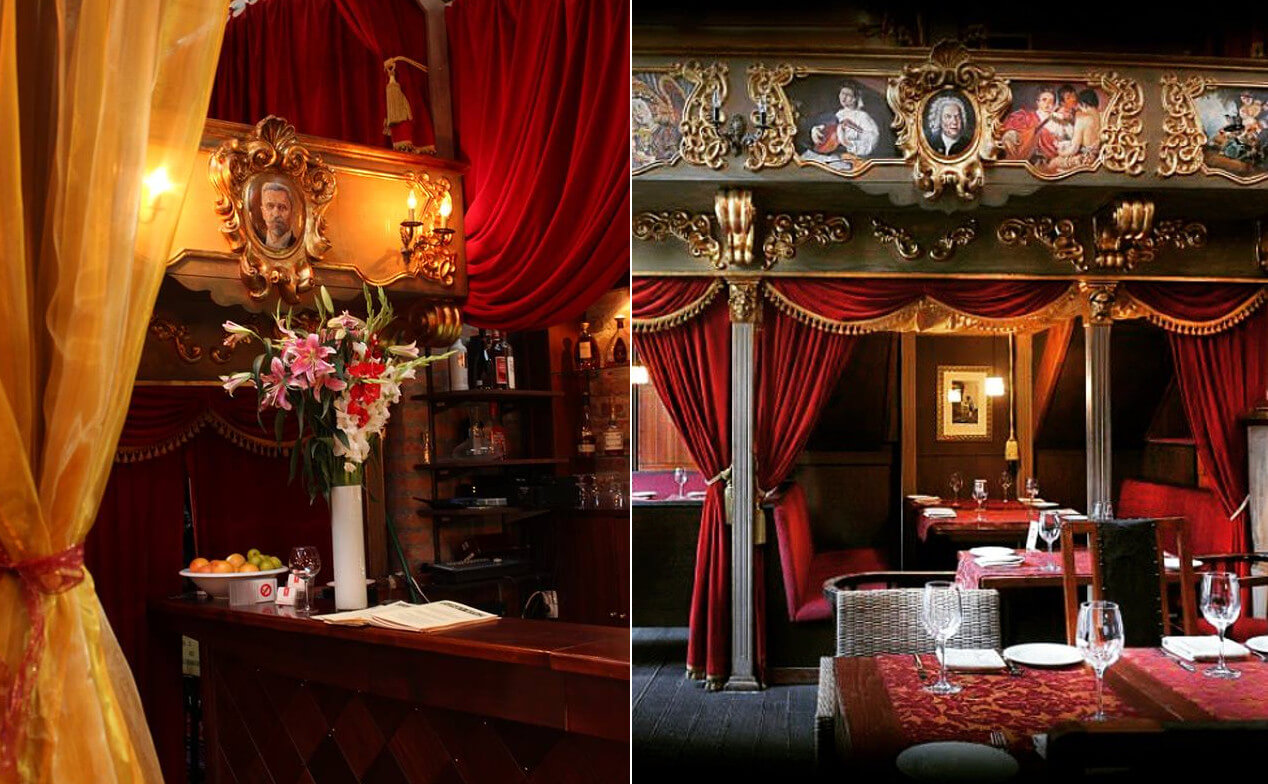 The kind hostess confirmed our reservation and took us to our table, and the waiter appeared next to us as soon as we've settled down.
We looked carefully to the menu and decided to have something that we did't try before - duck in a leafy pastry, and how it tasted you can find out here.
Since there was a lot of dinners, we thought we would wait long for food, but we were pleasantly surprised by the speed at which it arrived.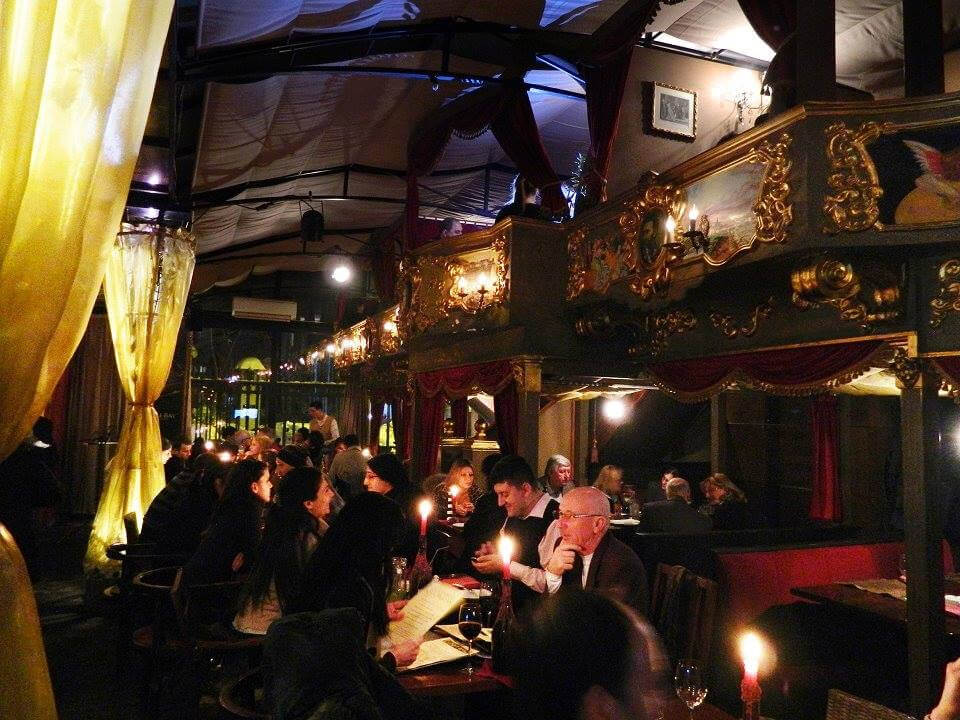 Since it was Thursday, it was the evening of opera musical arias. The giants of the Belgrade's opera sang just next to us, and this is something we never expected to dream of, let alone to experience.
We felt like at one of the Vienna palace, with a wonderful ambience and a great performance that you can see only in the theater.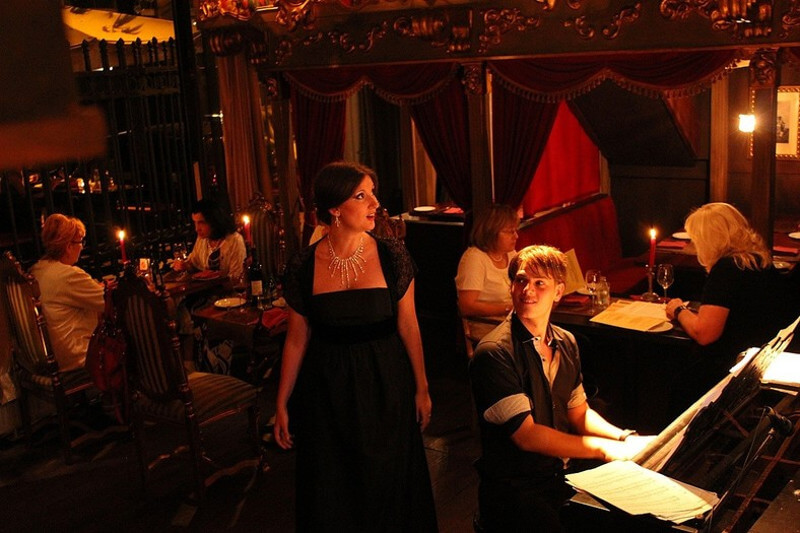 The incredible atmosphere, a completely different design, classical music, excellent food, nice and experienced staff and all that at very affordable prices are the reason why we will surely return to restaurant Little Bay.
You really should experience this - you will have an amazing time!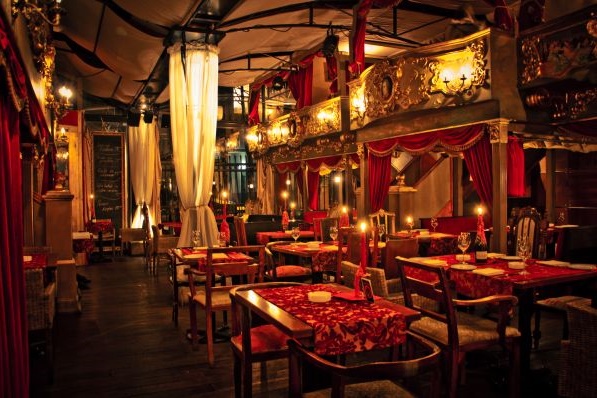 show restaurant