Magnificent Seven: 14th European Feature Documentary Film Festival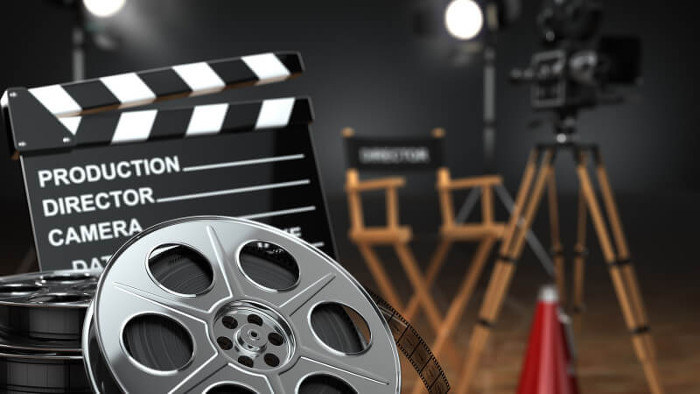 Kombank Hall brings up another fantastic event from the world of culture - European feature documentary film festival. This festival will take place in the Kombank Hall, former Dom Sindikata Hall, where Belgrade International Film Festival – FEST was born.
This is the 14th edition of this festival, named "Magnificent Seven" (Veličanstvenih 7).
The documentaries you will have the opportunity to see from June 8th to June 14th are new films that have just experienced their premieres in Europe.
The avant-garde achievement "Sleep Has Her House", from the author Scott Barley, comes exclusively to this Belgrade festival just one day after its world premiere at the festival in Sheffield.
Scott Barley is a young British author whom many consider being the greatest filmmaker of the millennium generation. He uniquely combines drawings and animation with documentary footage, creating frames in as many as sixty visual layers. He is one of the leading authors of "slow cinema movement" and re-modernistic film.
"Giants and the Morning After" is the work of the director trio: Male Grapengiser, Pero Bifrost, and Alexander Rinius. This trio made a discrete comedy by combining myths, fairy tales, and everyday realism. The documentary has a very unusual atmosphere and represents a revealing walk to the Swedish village. This film is a cinematic hit in Sweden, and its premieres and projections are organized across the country.
One of the most important European authors of the modern documentary, Virpi Sutari, will present her latest film to the Belgrade audience after its Nordic premier.
Film "Entrepreneur" is a poetic story of love and affection that is born in a cruel corporate environment. Virpi Sutari, in this documentary, successfully shows the dramatic collisions of the modern world and the difficult decisions that people face in advancing on a corporate ladder. "Entrepreneur" is full of Finnish irony and weirdness, but it contains many fascinating messages.
The very first "Magnificent Seven" festival in Belgrade was opened by the film of Tomas Reidelsheimer film, who will also be presenting his new work of art at this year's FEST.

His film "Leaning into The Wind – Andy Goldsworthy" is a presentation of the work of one of the greatest contemporary artist-artists, Andy Goldsworthy. In addition to its playful and top-notch aestheticizing frames, the refreshment is also in the form of Fred Frit's music, performed by legendary Evelyn Glenny.
This year's festival of European feature-length documentary will be open by "The Prince and The Dybbuk" film. This work was announced as the best achievement in the category of documentaries at last year's Venice film festival.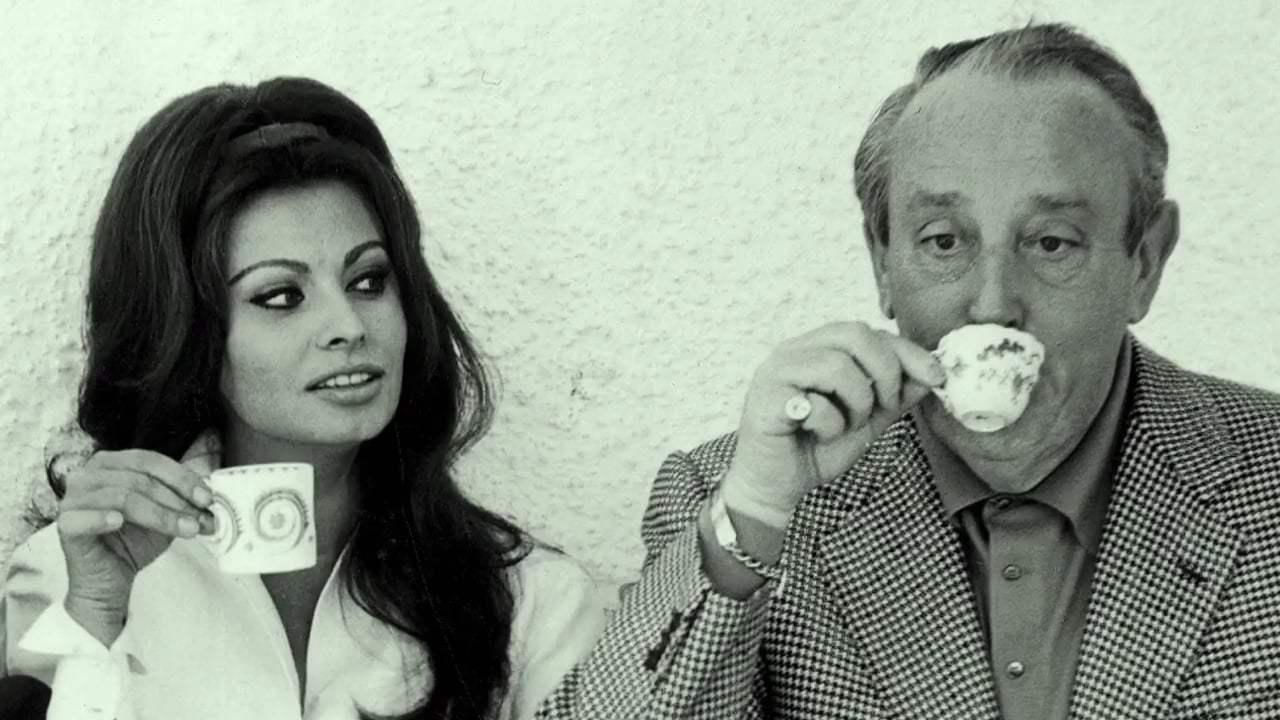 It tells the story of the glamorous world of film and the Hollywood elite in Italy, full of intrigue. An unusual prince who hides unthinkable secrets also plays an important role. From the seductive glow of movie spotlights and premieres, the movie turns into an exciting thriller that you will look intently at the edge of the seat.
The world of children is a vocal theme of the Dutch film "Miss Kiet's Children", which is a masterpiece of the Dutch authors Petra and Peter Lataster. This top-level documentary follows an amazing teacher and turns that into a movie that delivers unforgettable lessons on values, dignity, and maturity from the children point of view.
Children are also the main theme of the Danish-Swedish-Finnish documentary "The Distant Barking of Dogs" by Simon Lerenge Vilmont. This film is the winner of the largest documentary film festival IDFA for the first feature film and presents a touching antiwar story about unprotected kids, found on the edge of large historical events.
Both films are greatly presented stories about small, great heroes.
Program of the 14th Festival of European Feature Documentary Film "The Magnificent Seven":
• Friday, June 8 - solemn opening of the festival at 20h
Movie: The Prince and The Dybbuk
Directed by: Elvira Nivera and Pyotr Rosolovski
Duration: 82 minutes
• Saturday, June 9 at 20h
Movie: Miss Kiet's Children (De Kinderen Van Yuf Kiet)
Directed by: Petra Lataster Čiš and Peter Lataster
Duration: 115 minutes
• Sunday, June 10 at 20h
Movie: Leaning Into The Wind - Andy Goldsworthy
Directed by: Tomas Reidel
Duration: 93 minutes
• Monday, June 11 at 20h
Movie: The Distant Barking Of Dogs
Directed by: Simon Lereng Vilmont
Duration: 90 minutes
• Tuesday, June 12 at 20h
Movie: Giants and the Morning After (Händelser I Ydre)
Directed by: Mala Grapengiser, Per Bifrost, Aleksandar Rinius
Duration: 88 minutes
• Wednesday, June 13 at 20h
Movie: Sleep Has Her House
Directed by: Scott Barley
Duration: 90 minutes
• Thursday, June 14th - the closing ceremony, movie start at 20h
Movie: Entrepreneur (Yrittäjä)
Directed by: Virpi Sutari
Duration: 76 minutes
Considering the phenomenal achievements that are expecting us, there is no doubt that this year's documentary film festival will be a real spectacle.
If you want a visit to this festival to be an unforgettable experience, after or before watching the movie, enjoy a great meal in some of the best restaurants that are very close to the Kombank Hall.
Restaurant Atera Bussiness Suits is located just a few steps of easy walk, at the very beginning of Knez Mihailova Street.
Enjoy the cozy atmosphere of a modernly decorated ambiance with nicely combined retro details while selecting some of the great international cuisine dishes that can be found on the menu of this restaurant.
If you are keener on local cuisine, then you know where to go - to Skadarlija. The best restaurants in the national cuisine are located here, and the restaurants Tri šešira, Šešir moj, and Dva Jelena are the real gems of Skadarlija. No matter which restaurant you choose, you won't make a mistake. They are all famous for their excellent food prepared by following old Serbian recipes, impeccable service, and real bohemian atmosphere.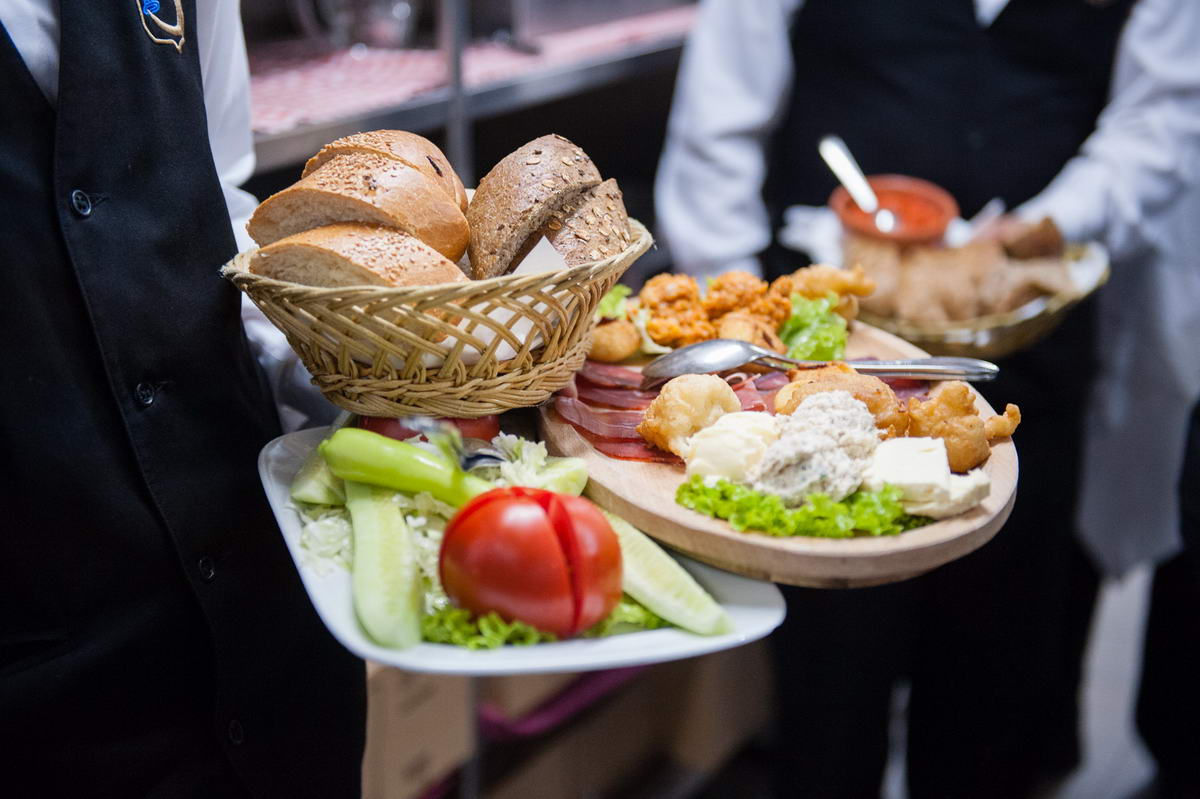 For those who want to try interesting new tastes, the best recommendation is a walk to the Sava quay and the innovative dishes of the Hush Hush restaurant. His eclectic menu is full of interesting fusions of Balkan cuisine and unusual ingredients. Traditional dishes combined with atypical ingredients in a perfect explosion of taste will tickle your imagination and delight your palate.