MUSIC AND DELICIOUS FOOD: Ideal restaurants for cheerful Saturday night

Saturday is a perfect day for relaxing and enjoying with friends or a loved one. If you love a good bite, nightlife and music, why don't you combine it?
We present you the best restaurants with music in which you can spend an amazing Saturday night.
KONOBA AKUSTIK
Konoba Akustik is the right place for everyone who wants to enjoy the ultimate gourmet experience with the sounds of good music. It has become a very popular place to go out, and at Saturday reservations are mandatory because everybody wants to party here.
A large selection of dishes prepared according to traditional flavors, a wide drink card and a cheerful atmosphere are the reason why you will return to this tavern.
For the great music this evening, Jovan Tančić and Kodeks band will be in charge, so good time is guaranteed.
The music program starts at 21h and lasts until 03h.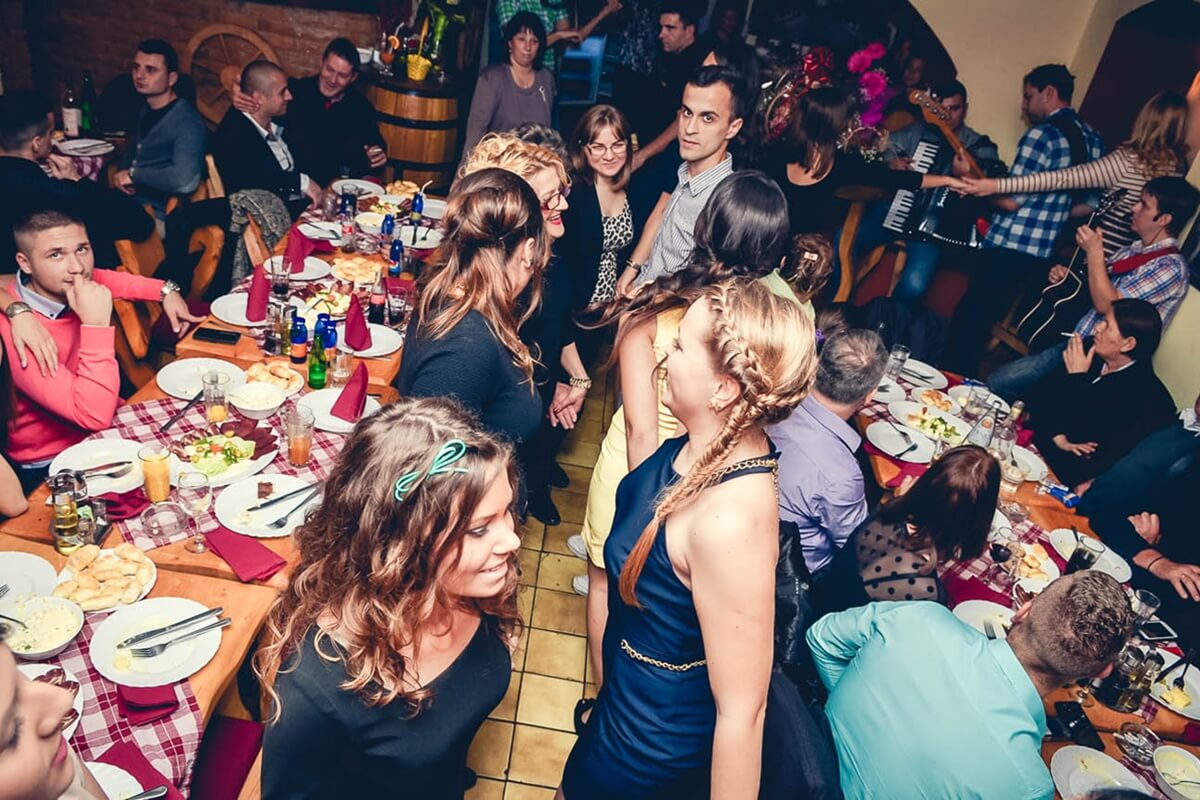 RESTAURANT DVA JELENA
If you want a taste of a bohemian life, there is no better way to experience it than to visit Skadarlija and the cult restaurant Dva Jelena.
Their menu is known to all gourmands, and in the evening you will additionally appreciate the notes of old town music that tamburaši will be played for you.
There is no better way to feel the charms of ancient Belgrade, and at the same time enjoy good food and songs of the past days.
The night of traditional music and dinning will surely make you understand better Belgrade and our customs.
RESTAURANT CROSS
If you prefer pop music and international specialties, then you will surely like what the Caffe restaurant Cross  has to offer on Saturday night.
The great Noturno band will warm up the atmosphere by playing the biggest hits of pop and rnb music, and if you get  hungry you can always order something from a very eclectic menu. Saturday is also the right time to try here the colorful cocktails that the entire city is talking about.
If you the dancing with a good bite is what you are looking for this evening, then the restaurant Cross  is the perfect place for you.
RESTAURANT LITTLE BAY
In addition to its unusual, elegant and baroque interior that resembles an exclusive theater, the menu of this restaurant is also unique and diverse.
Top food and quality music are the symbol of the restaurant Little Bay , and it is also the only restaurant in Belgrade with a repertoire of classical music.
On Saturday night, opera star Aleksandar Alivojvodić (soprano) and Nemanja Nikolic (pianist) will perform for you from 20:30, and their great performance will leave you breathless.
Enjoying delicious meals with live opera - this can only  restaurant Little Bay!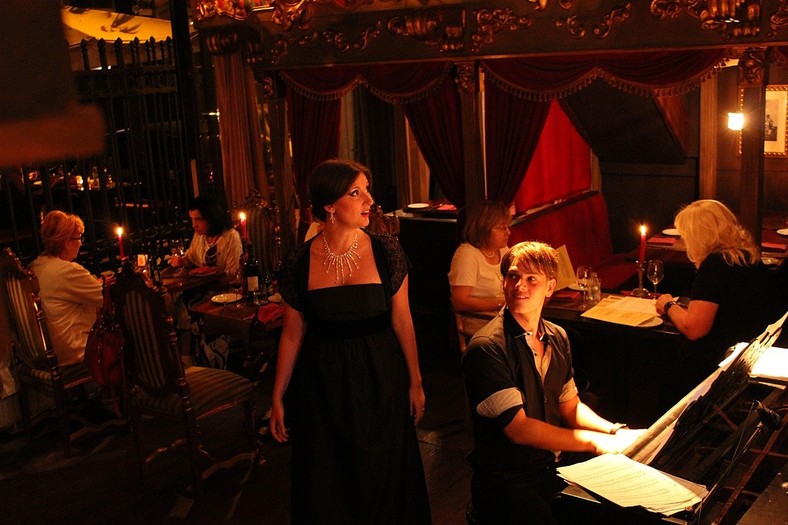 NOTE: Reservations for all restaurants are free, but mandatory. You can book your place on the phone number: 066 / 00-24-00 or book it online.