SOLVE THE DILEMMA: Find out which wine goes perfectly with which meal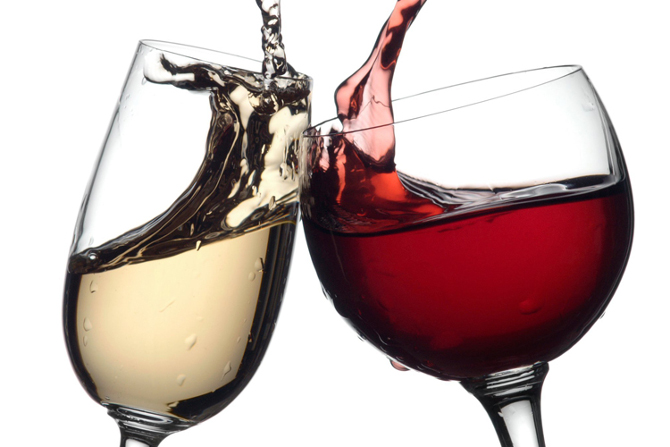 The wine is an excellent choice of drinks with dinner or lunch, though it is widely known that some kinds of wine do not go with some dishes. It is maybe a matter of taste, but if you want to impress someone with your somalier knowledge, you should know at least the basics for the perfect combination of wine and food.
WINE AND MEAT
It is best to adhere to the motto that white wine goes with white meat and red with red. With a juicy steak, choose good red wine, and with roasted white meat, seafood or fish white wine. However, when it comes to fish, with one meatier, like salmon and tuna, red wine goes much better than the white one.
Red wine is ideal with cold meats and ham, although with stronger ones like prosciutto and cheese, red wine is a great option.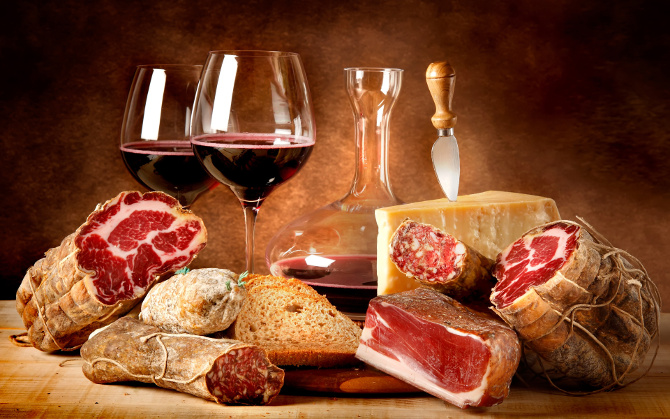 WINE AND SALADS
Light food requires light wine, so with salads do not drink strong red wines.
WINE AND PASTA
Choising a wine with a pasta depends on the sauce of the pasta. Pasta with white sauces or seafood dressing goes best with white wine, and pasta with strong red sauces requires strong red wine.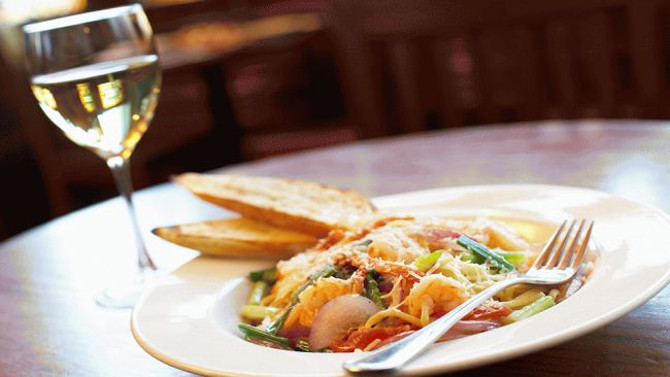 WINE AND DESSERTS
Sweet goes with sweet, so the best combination of dessert, are sparkling, and sweet wines. If dessert is a fruit, your choice with it should be pink champagne or liqueur wine.
With the combination of sweets and wine, it is important that the wine is sweeter - otherwise, it will be hard to even taste the wine.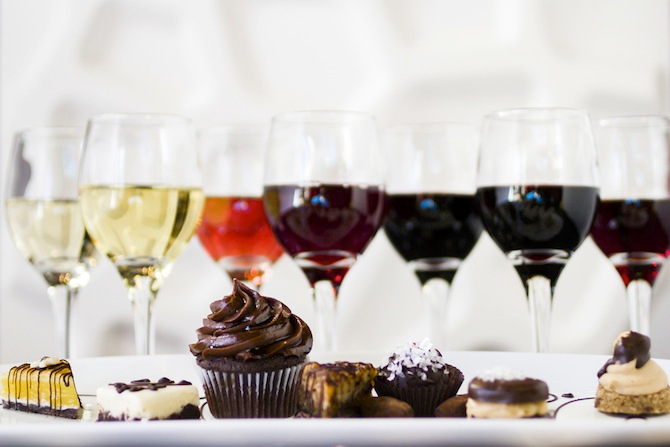 CHOOSE  BY ORIGIN
The golden rule to merge wine and food with no mistake is connecting the wines from the same country from where the food you eat comes from. If both come from the same country, the choice is easy. Thus, for example, with pasta and pizza select Italian with paella Spanish, with a cheese plate French wines.
However, this rule has its exceptions, and that is that exotic cuisinedoesn't  goes best with exotic wines. Any food that contains a lot of spices, especially hot, are not a good choice with a strong wine, because alcohol enhances the warmth of spices. In order to balans ali tastes, the best choice of wine with exotic dishes is a wine that is mild.