Spring Flower Fair in Belgrade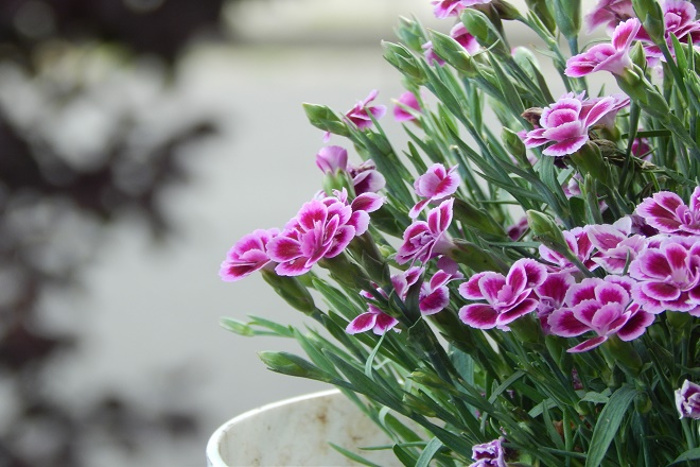 Spring is the time when everything blooms. Although this year has started unexpectedly warm, that hasn't taken away its charm.
Spring in Belgrade is very magical and full of many interesting events. One of them is the Flower Fair, which since April has been bringing joy to our city.
On June 1, the last spring Flower Fair starts and it will last until June 10th. It's a great opportunity to enjoy in colorful flowers and maybe find a plant that is ideal for your yard or terrace.
This Flower Fair, which has an exhibition and sales character, is organized by the Association of Serbian flower growers and flower enthusiasts.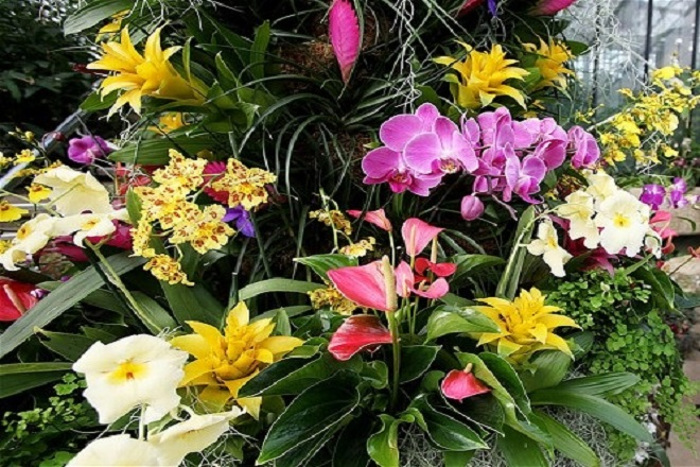 The largest producers and importers of flowers and decorative trees, as well as seeds, accompanying gardening and protective equipment,  have been gathering for years on this fair.
At its June edition, about 35 exhibitors from all over Serbia will show their products.
The Flower Fair is held in the Park Manjež from June 1st to June 10th, every day from 9 am to 7 pm. Considering that the Manjež Park will be a showroom and a sales area at the same time, you will be able to find many interesting products. You will have the opportunity to buy the most beautiful and high-quality flowers, perennial plants, bulbs, cactus, pottery at very reasonable prices - with up to 30% discount on pots plants and dendro material.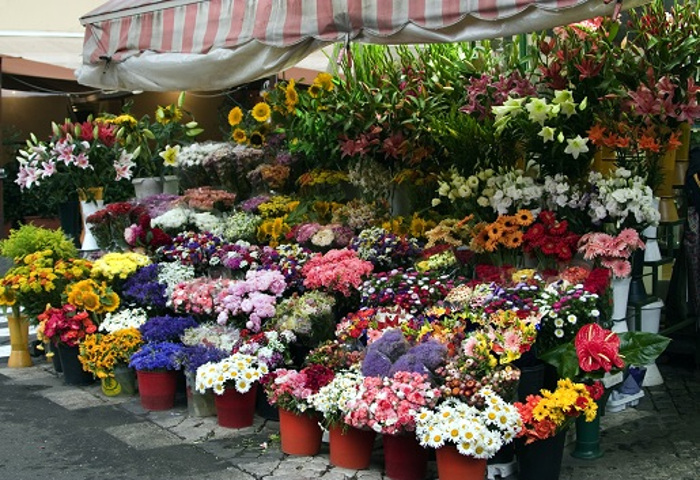 Park Manjež is located in the center of the city, and within it is the Yugoslavian Drama Theater, the Music Academy, and the Student Cultural Center. This is one of the rare green areas of the narrow downtown, and part of the park is arranged as a playground for the youngest. So visiting the Flower Fair can be a fun excursion for the whole family, even for your little ones.
When you're done with sightseeing and enjoying intoxicating scents and a variety of colors, you'll probably get hungry.
Fortunately, some of the best Belgrade restaurants are just within minutes of the Park Manjež.
Restaurant New Reset
Restaurant New Reset is a true oasis of peace, although it is located in the middle of the downtown, in Gospodar Jovanova street.
Except in excellent food, you can also enjoy artworks because the restaurant has an exhibition space with pictures of well-known authors. Space itself is of great historical significance because the restaurant New Reset is located in the former home of the famous Serbian writer and critics Dr. Jovan Skerlćc, which is under the protection of the national heritage of the state of Serbia and dates back to 1923.
Consequently, the ambiance of this restaurant is very unique and special. It is decorated in a modern design, and there are many colorful pictures of numerous authors on the walls.
Apart from the beautiful interior, the restaurant New Reset also has a beautiful garden, covered in greenery. It is ideal for enjoying the warm days and for complete pleasure.
The menu of this restaurant is very unusual and eclectic. Filled with extremely creative dishes of Serbian and French cuisine. From the simple (but delicious) ćevapi to the best quality steak, the menu provides something for everyone's taste. If you like to experiment, there is also a rib eye steak in a pear sauce, duck drumstick, fondue, veal rib with mustard, honey, and tandoori masala, as well as many other interesting dishes.
Chefs will always come out to meet your needs and modify the dish to your taste.
Every dish you can spice up with top-quality fruit rakia or some of the excellent wines from small manufacturers from Serbia and France.
Visit the restaurant New Reset is a real pleasure for all senses, which will remain a beautiful memory.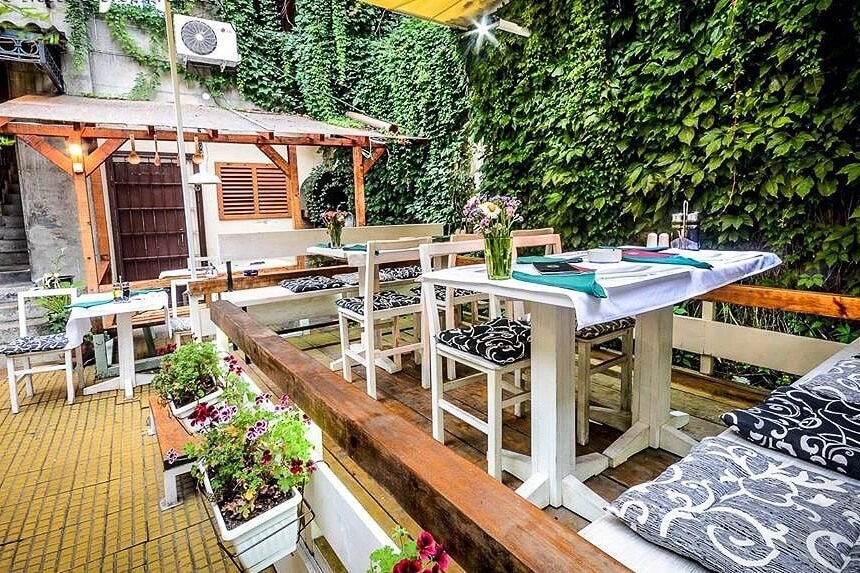 Restaurant Dorian Gray
Another restaurant, located a few minutes by foot from the Park Manjež and Flower Fair, is restaurant Dorian Gray.
Although it has been operating for many years, this restaurant continues to be a real competition for all restaurants in Belgrade.
There are several reasons why this is so, and one of them is innovation.
People are always demanding something new, and this has sealed the fate of many restaurants that have not managed well in those waters. A renovated interior does not mean anything if the menu is out of date.
Restaurant Dorian Gray is a restaurant that very successfully follows the trends and wishes of its guests. Every time you come, you can expect a new unusual dish that you haven't tried before.
Since the kitchen is based on the fusion of French, Far Eastern, and national Serbian cuisine, the menu is very versatile and imaginative. Here you can taste an unusual shrimp soup in coconut milk, a beefsteak in the "Arabian sauce" (a mixture of coffee and a mustard), "zerak" chicken with smoked cheese and many other eclectic dishes.
In addition to excellent food, a pleasant ambiance and very professional staff are also the reason why Dorian Gray is one of the best restaurants in Belgrade.
This restaurant often refreshes and changes its menu, but what does not change is its quality.
Just like the imaginary book character by which it was named, the Dorian Gray restaurant remains forever young and interesting.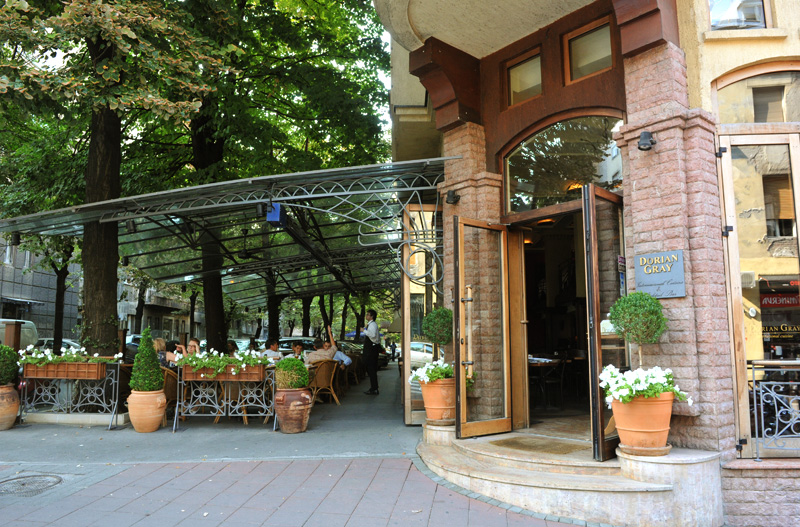 Except for being close to the location of the Flower Fair, these restaurants are at the very top of Belgrade's best restaurants. Their innovative dishes are a breeze of freshness on the Belgrade restaurant scene and provide a great amount of creativity that all the restaurants should have. Diversity is what they stand for, and superior staff and beautiful ambiance are also their inseparable part.
We are sure that a visit to one of these restaurants will lighten your day and make it unforgettable.