The best fine dining restaurants in Belgrade (2019)
Did you happen to hear about fine dining restaurants and wonder what kind of restaurants they are?! If so, then this is the place where you can get familiarized with the term "fine dining", as well as with restaurants that offer this kind of food preparation and service.
What is the fine dining concept?
Imagine the following: you order some delicious meal in a restaurant, the waiter brings you the food, and you cannot help but gasp in awe!!! Well, this is a brief description of the concept of fine dining cuisine. Let's explain it a little better... Due to plenty of competition, good service and delicious meals are not enough to attract regular guests. That's why all good restaurants went one step further.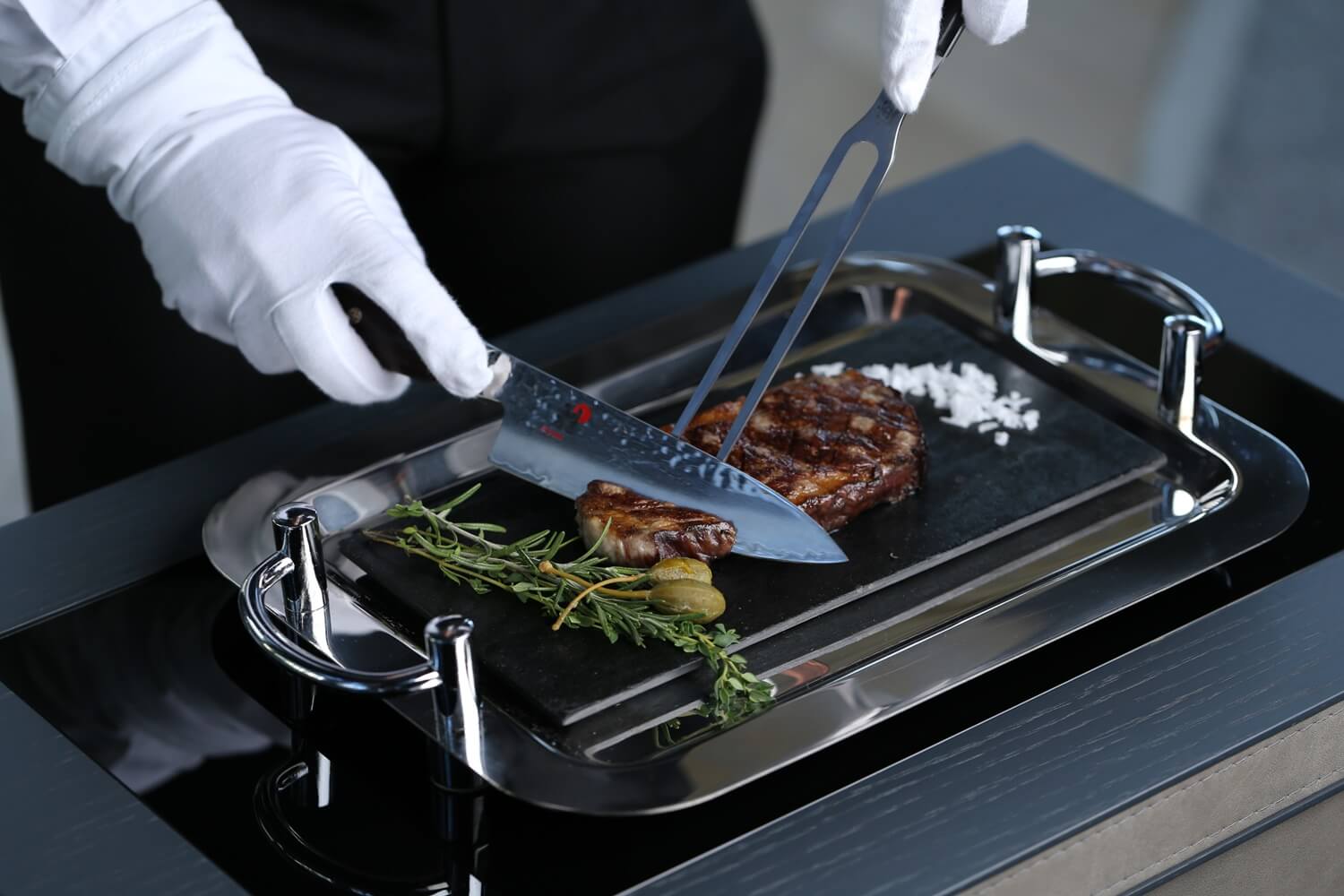 The chef's skill is reflected not only in his ability to prepare the food in the best way possible but also in his talent in presenting and serving it in such a way that it will make your mouth water. This is exactly what fine dining concept is, apart from the finest ingredients, the chef's creativity plays a major role in the restaurants with this concept.
Only ingredients of the highest quality are used in fine dining restaurants, mostly seasonal and fresh ingredients. The service must be at the highest possible level. Additionally, utensils, interior design, and atmosphere - everything must be perfect.
If you love to enjoy yourself, we recommend that you visit these famous Belgrade restaurants and see for yourself whether they are exactly the right example of how a fine dining restaurant should look like.
RESTAURANT LEGAT 1903
The Legat 1903 restaurant is a place with a unique, yet simple and sophisticated interior, which is a true sight for sore eyes. The chef Bojan Lacmanović prepares perfectly delicious dishes and takes care that every ingredient used in the restaurant is of perfect quality and prepared in the best way possible.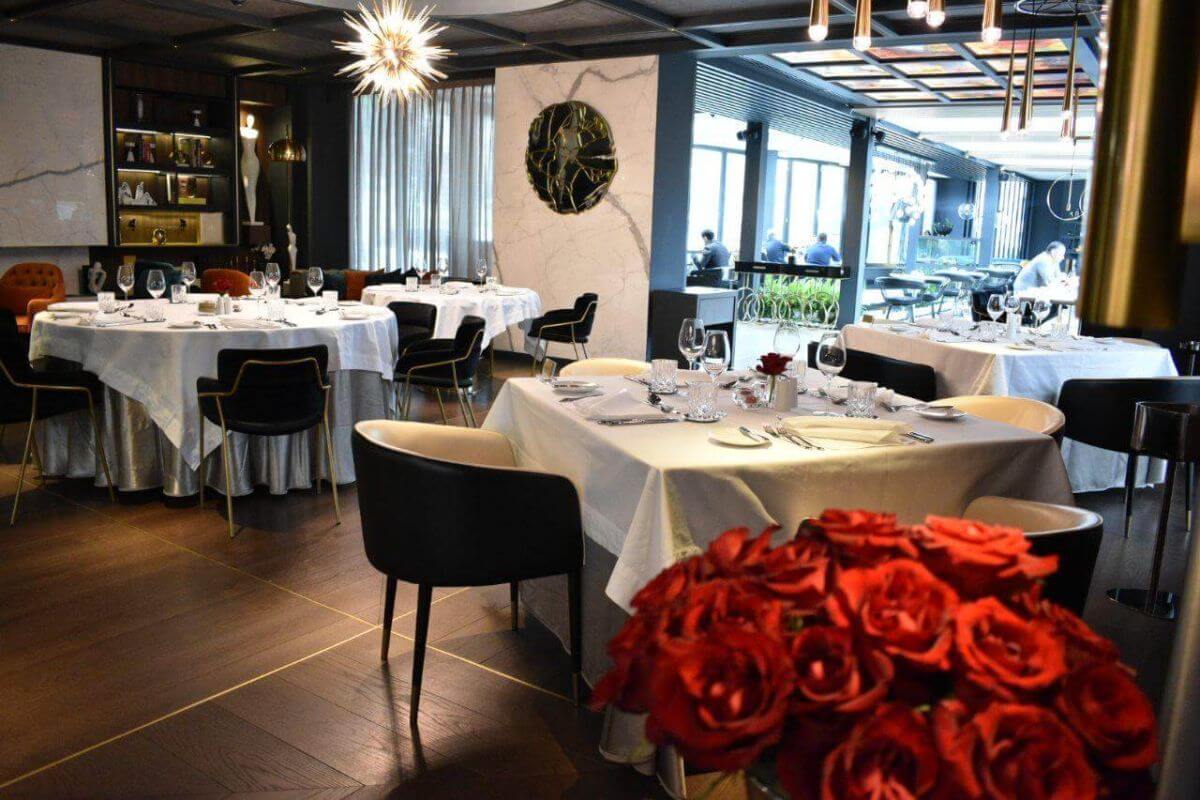 The Legat 1903 restaurant offers the Mediterranean, Italian and French cuisine, which is perfectly blended with traditional dishes of the local region. The combination of perfectly cooked meals served in a modern and sophisticated way guarantees a complete enjoyment of all of your senses.
In addition to the delicious dishes which fulfill all standards of fine dining concept, you have a unique wine list with over 200 different types of wine from all around the world at your disposal. Let yourself marvel in the symphony of taste, smell and presentation. Do not forget to enjoy yourself, as this is the goal of any real fine dining restaurant.
Reservation for Restaurant Legat 1903: +38166002400 (Call, SMS, WhatsApp, Viber)
RESTAURANT SALON 1905
Restaurant Salon 1905 is a true embodiment of the fine dining concept. This entire restaurant is decorated in a way that will make you feel like you are in a fairy tale. A sophisticated interior, a menu like the ones found in the world's most famous restaurants, a perfect atmosphere, and incomparable professional service are something that makes this restaurant really stand out. This is all you need to know in order to include Salon 1905 on the list of restaurants in Belgrade which you must visit.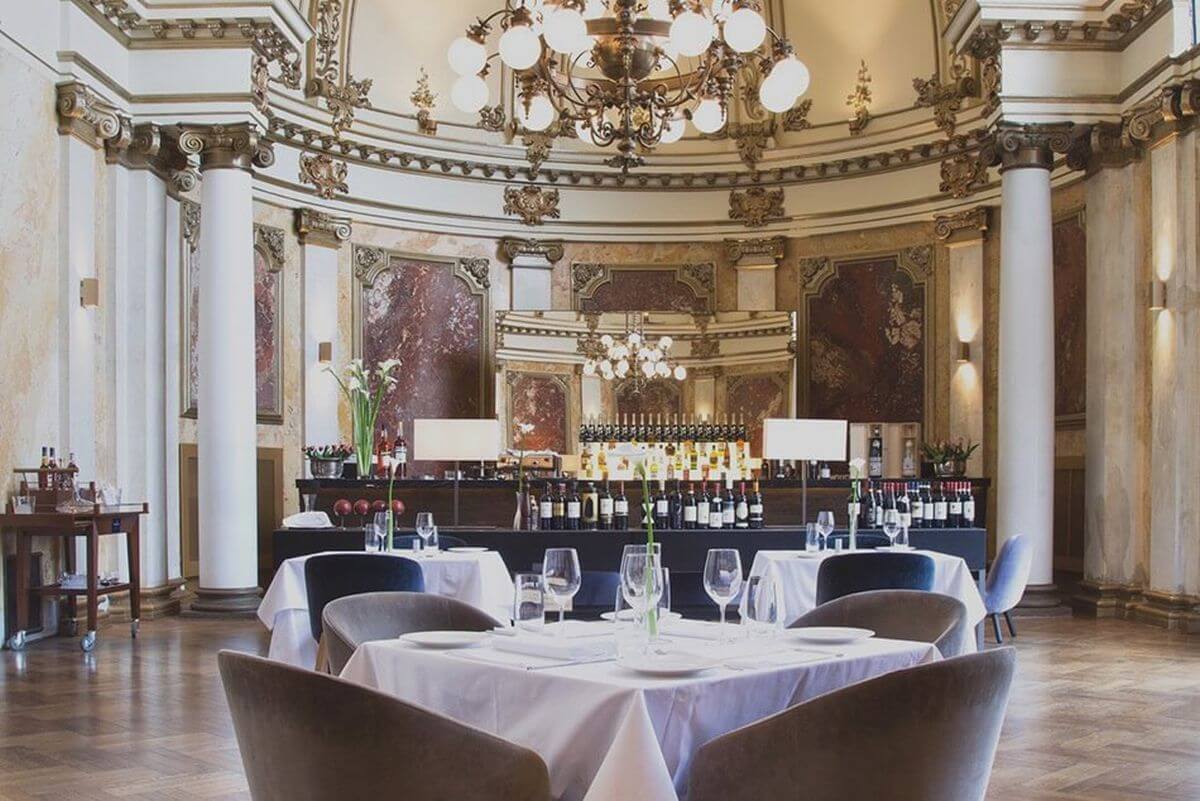 Every ingredient used in this restaurant, under the watchful eye of top culinary masters, is adapted to the fine dining concept. The quality and freshness of the ingredients are never brought into question in the Salon 1905 restaurant. In addition to the taste and smell, the presentation of the food served by the friendly staff of the restaurant will be sure to enchant you.
What makes the Salon 1905 restaurant one of the best fine dining restaurants in Belgrade is its large selection of delicious specialties of international cuisine served in a "fine dining" way.
Reservation for Restaurant Salon 1905: +38166002400 (Call, SMS, WhatsApp, Viber)
RESTAURANT MOKUM
The fascinating restaurant Mokum deserves to be one of the must-visit places on the gastronomic map of Belgrade. Apart from the perfect view it offers, which even world-famous restaurants might envy, it has a lot to offer to its guests, such as a pleasant atmosphere, unique interior design, and above all delicious dishes from different parts of the world.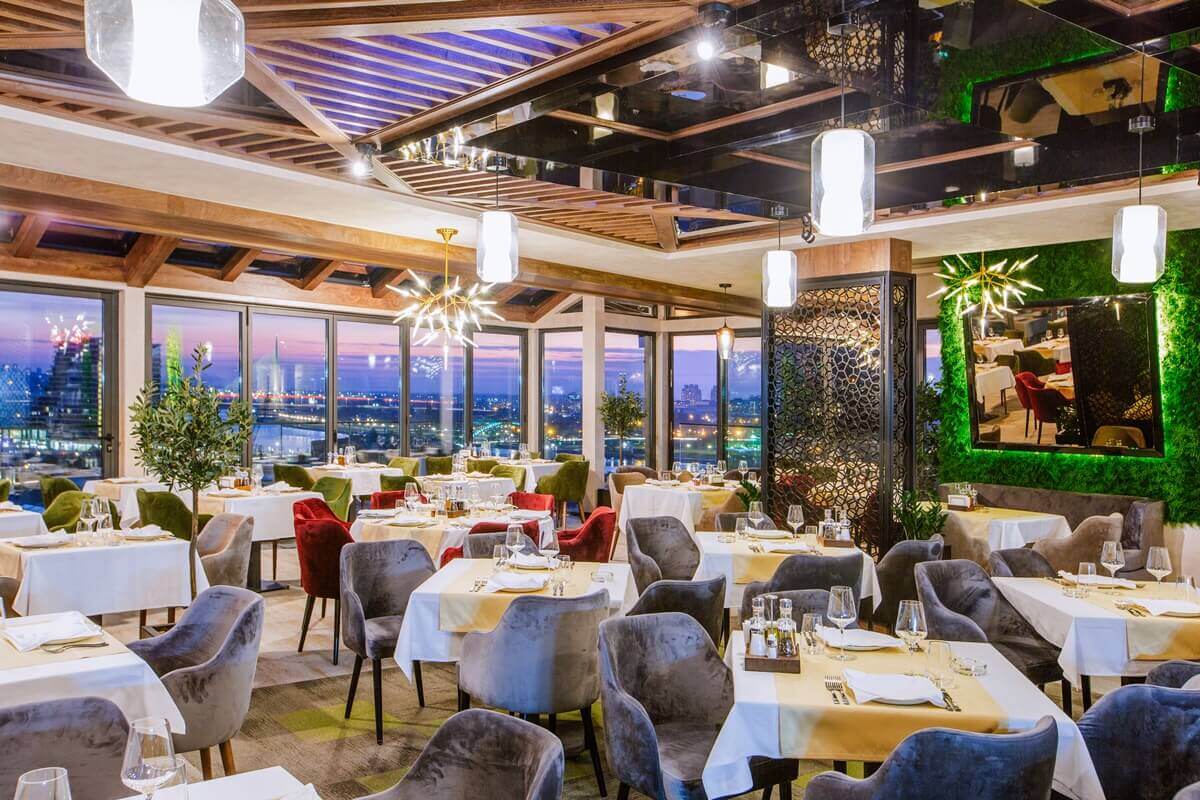 Mokum Restaurant adheres to the fine dining concept, thus gathering true lovers of quality ingredients and perfectly prepared dishes. There is no doubt that you will be satisfied when your meal is served. Food service and decoration are one of the great challenges of the experienced culinary masters working in this restaurant.
Every dish is unique, every dish looks different, and most importantly, every single one is simply perfect. Whether you are looking for a pleasant atmosphere during the day or a romantic setting in the evening, your enjoyment will be truly incredible. So be sure to visit the famous restaurant Mokum and see for yourself how everything in it is simply fantastic.
Reservation for Restaurant Mokum: +38166002400 (Call, SMS, WhatsApp, Viber)
RESTORAN DESPACITO
When it comes to the combination of fine dining cuisine, the most pleasant ambiance and ideal location, one of the most beautiful Belgrade restaurants, the restaurant Despacito, definitely takes the number one spot. By paying close attention to the quality, professionalism, and taste, this restaurant quickly gained the trust of its regular guests.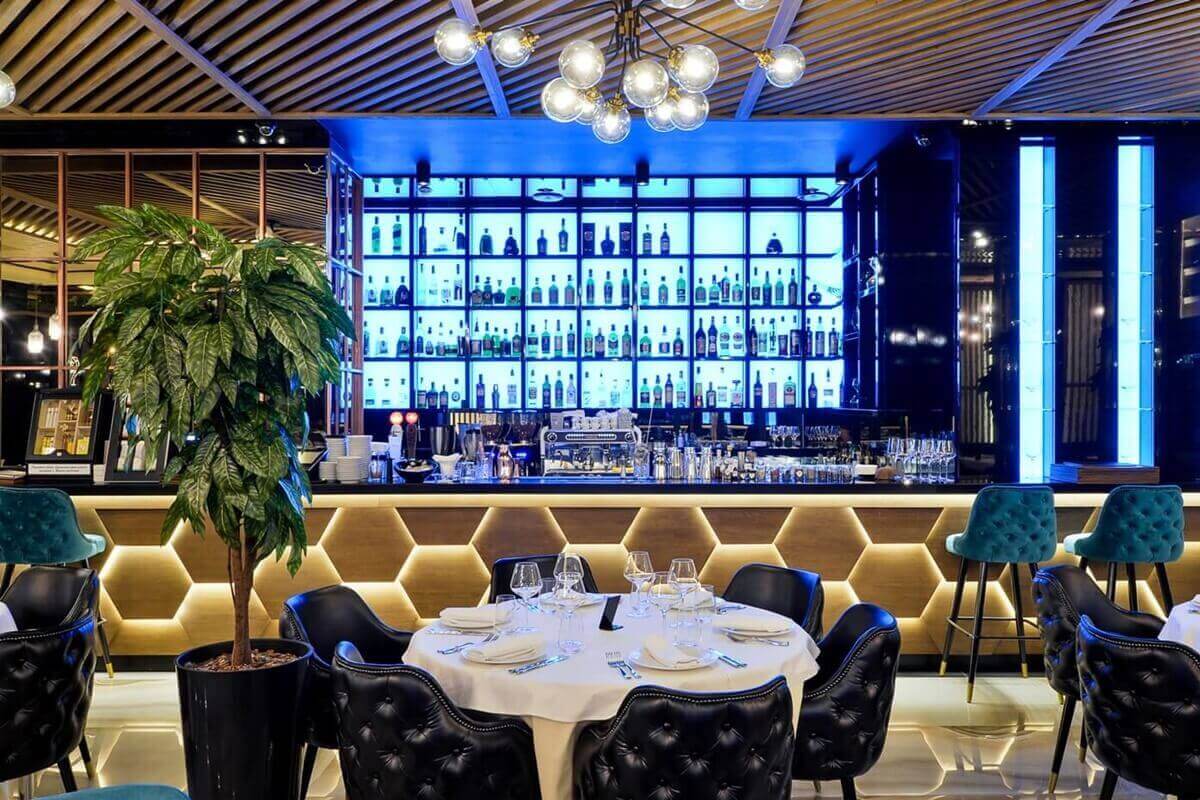 The menu of the restaurant offers a diverse selection of dishes from all over the world and also includes vegetarian dishes. You have to try the most delicious fish specialties, the best quality meat dishes or the famous homemade pasta. When you add a good wine card, you will have everything you need to make your enjoyment complete.
When serving food, the friendly staff of the restaurant Despacito takes care of every detail. Perfectly decorated plates, shiny utensils, and glasses, impeccably clean tablecloths... All this proves that this restaurant deserves its spot on your list of favorite Belgrade restaurants.
Reservation for Restaurant Despacito: +38166002400 (Call, SMS, WhatsApp, Viber)
RESTAURANT KALEMEGDANSKA TERASA
A restaurant from which you can observe the place two rivers meet, a restaurant that offers the view of the most beautiful sunset surrounded by the oldest Belgrade fortress... If you have not yet guessed what restaurant it is – it is, of course, the famous restaurant Kalemegdanska Terasa.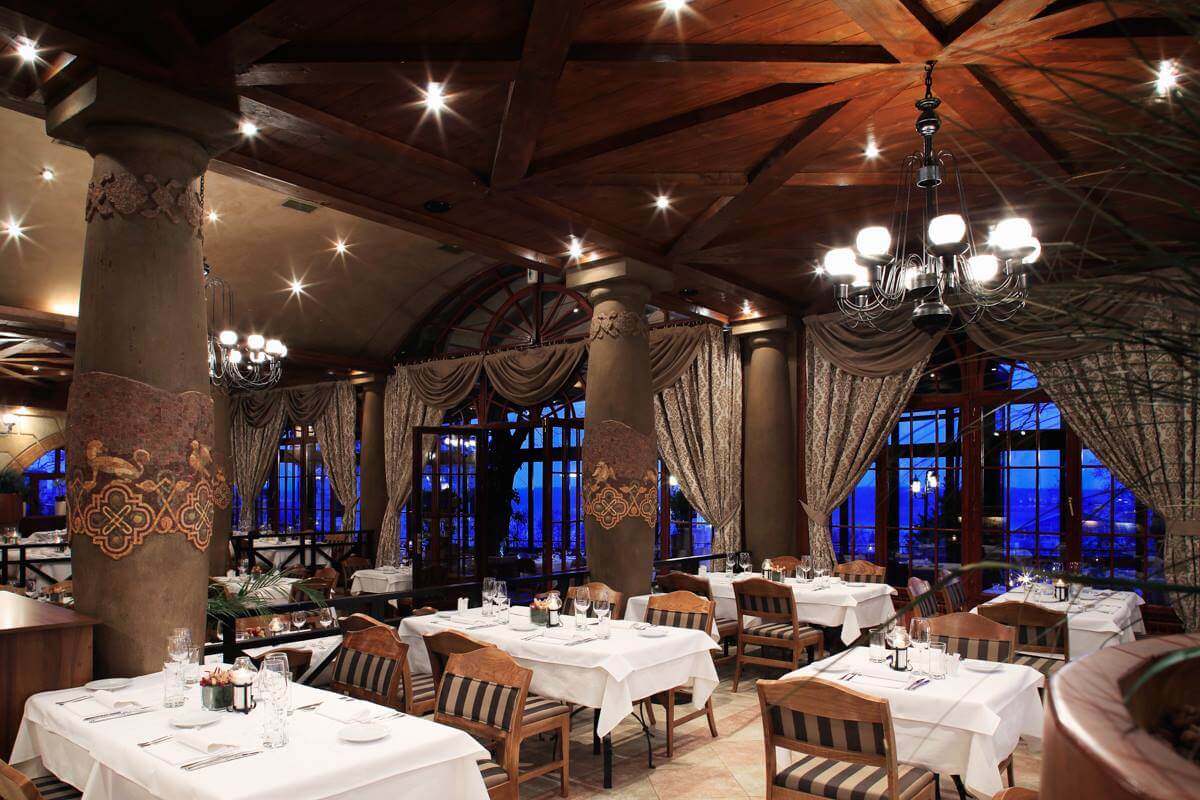 The concept of this restaurant is tailored to provide maximum enjoyment to every guest who decides to give this restaurant a chance to show what it has to offer.
With its ideal location and a breathtaking view, Kalemegdanska Terasa restaurant is already a step above all similar restaurants. By adhering to the fine dining concept, this restaurant quickly became a favorite place of its numerous guests to have a pleasant lunch, a cup of coffee or to celebrate the most important moments in life.
The skill of the best chefs is visible on every plate that comes out of the Kalemegdanska Terasa restaurant's kitchen. Plenty of experience and love for cooking create magic, which you will feel as soon as you see the dish sitting in front of you. Every dish is a little masterpiece. And every guest of the Kalemegdanska Terasa restaurant will feel especially satisfied.
Reservation for Restaurant Despacito: +38166002400 (Call, SMS, WhatsApp, Viber)
RESTAURANT LANGOUSTE
Belgrade is a big city with a truly impressive number of different restaurants. However, not many of them can claim the success achieved by the famous Langouste restaurant. The famous hallmark of fine dining quality, the well-known Michelin stars, will soon shine on the door of this restaurant.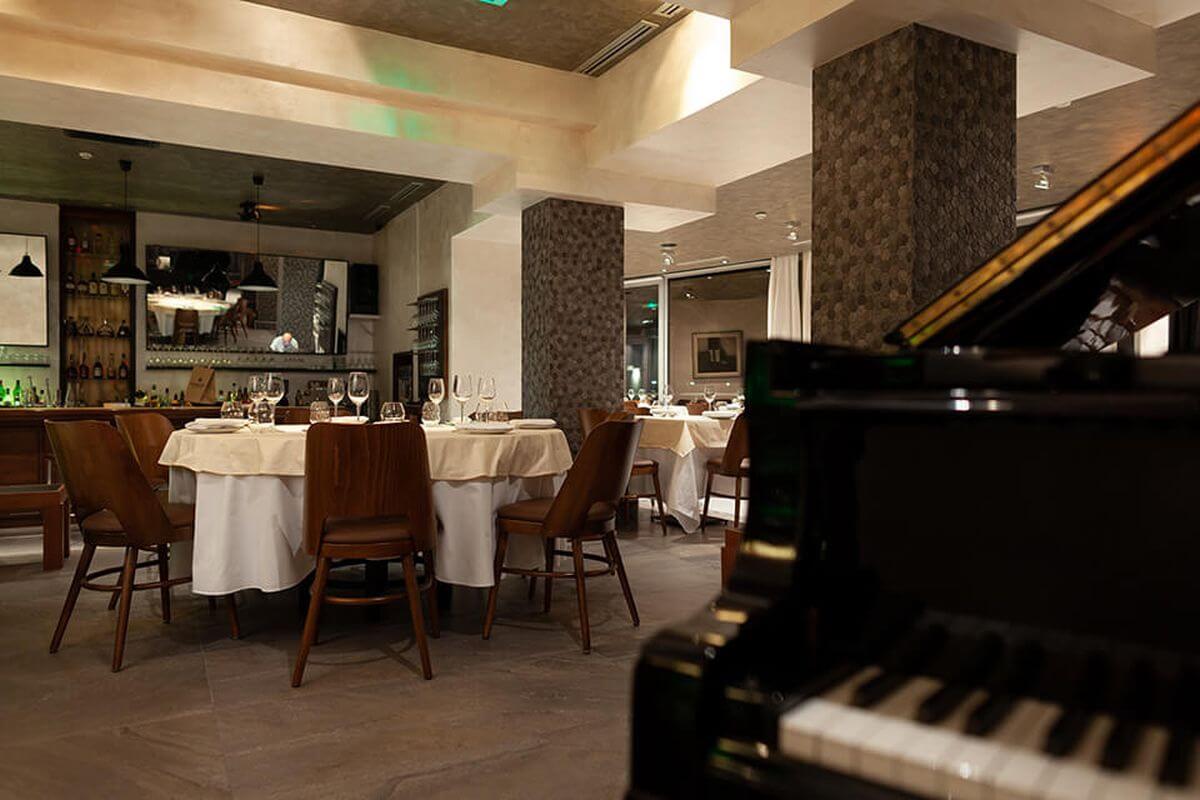 Restaurant Langouste offers a large selection of different dishes but is known for the delicacies that its cooks make from fish and seafood. Keeping in mind that every ingredient is of excellent quality, fresh and prepared with the highest culinary standards, this restaurant is on the list of the best fine dining restaurants in the city. Trying to satisfy the wishes of its most demanding guests, the chefs of this restaurant have added to their menu, in addition to Mediterranean dishes, other dishes that are more to the liking of the people from the region.
In addition to delicious specialties, Langouste also provides a sophisticated and elegant interior, which leaves no one indifferent. The utensils are shined to perfection, the tablecloths are pristinely clean, giving the impression that this is exactly the restaurant where you should find yourself the next time you are picking a place for a pleasant family or business lunch.
Reservation for Restaurant Langouste: +38166002400 (Call, SMS, WhatsApp, Viber)
RESTAURANT FRANŠ
Prestigious, luxurious, unique ... the three words that can be used to describe the restaurant which has been greeting its guests for many years now. There is no dilemma, Franš restaurant always offers more ... More than any other restaurant. And why is that so?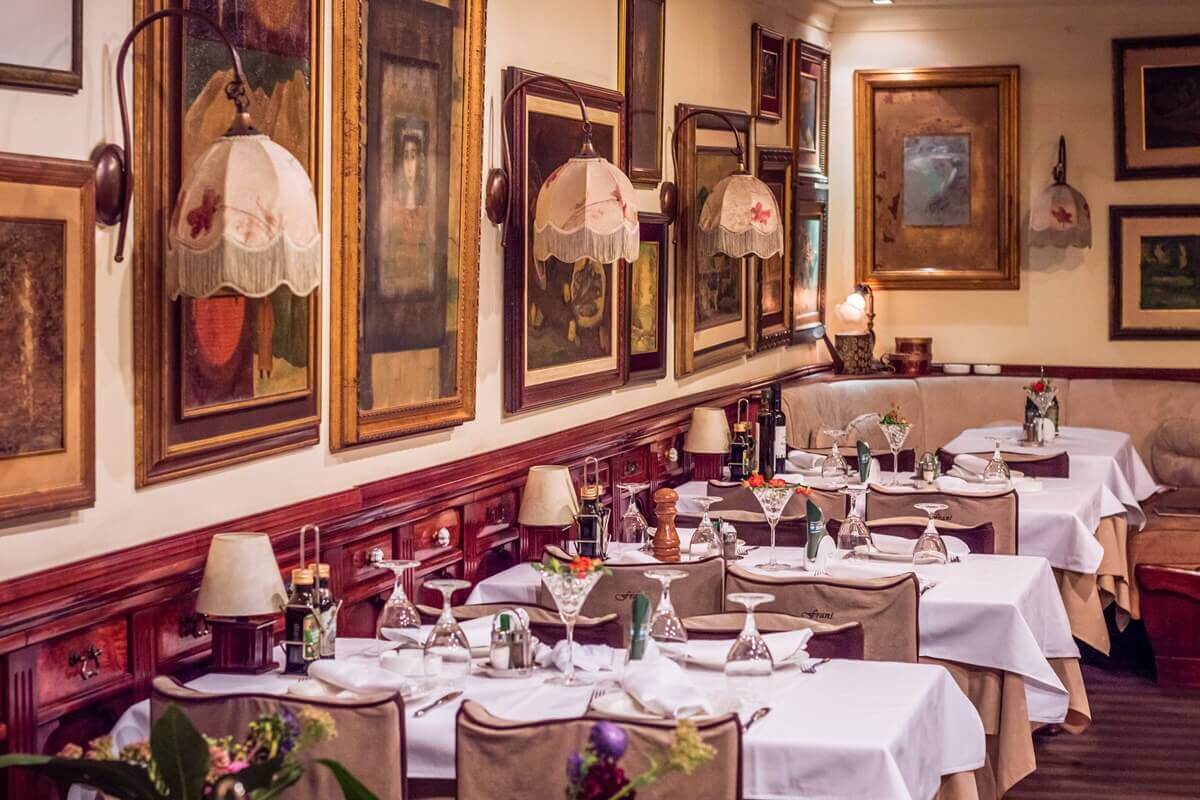 Because the distinguished chefs of this restaurant take care that each ingredient is used in a unique way, each spice is added to the dish to provide a special taste, and the chefs also dedicate love and attention to their cooking - all of which makes the taste of meals from the kitchen of this restaurant simply perfect.
The modern interior enriched with unique details and color combinations will make you feel comfortable and relaxed. The beautiful garden of the Franš restaurant offers a favorite place for family lunches, but also for business meetings. Due to its perfect service, delicious food, and professional staff, the Franš restaurant is often a place where Serbian celebrities commemorate the most beautiful moments in their lives.
Reservation for Restaurant Franš: +38166002400 (Call, SMS, WhatsApp, Viber)
RESTAURANT AHH RIBA
The restaurant Ahh Riba (fish in Serbian), with its ambiance, interior design and first class offer of the most delicious dishes made with fish and seafood definitely deserves its place on the gastronomic offer of Belgrade...
In those moments when you want to get away from the city noise and crowd and enjoy the flavors and scents of seafood delicacies, you must visit the restaurant Ahh Riba. Take a few hours off and spend pleasant moments in the company of your family, friends or business partners in a pleasant atmosphere and incredible food, you will see that you will not regret it.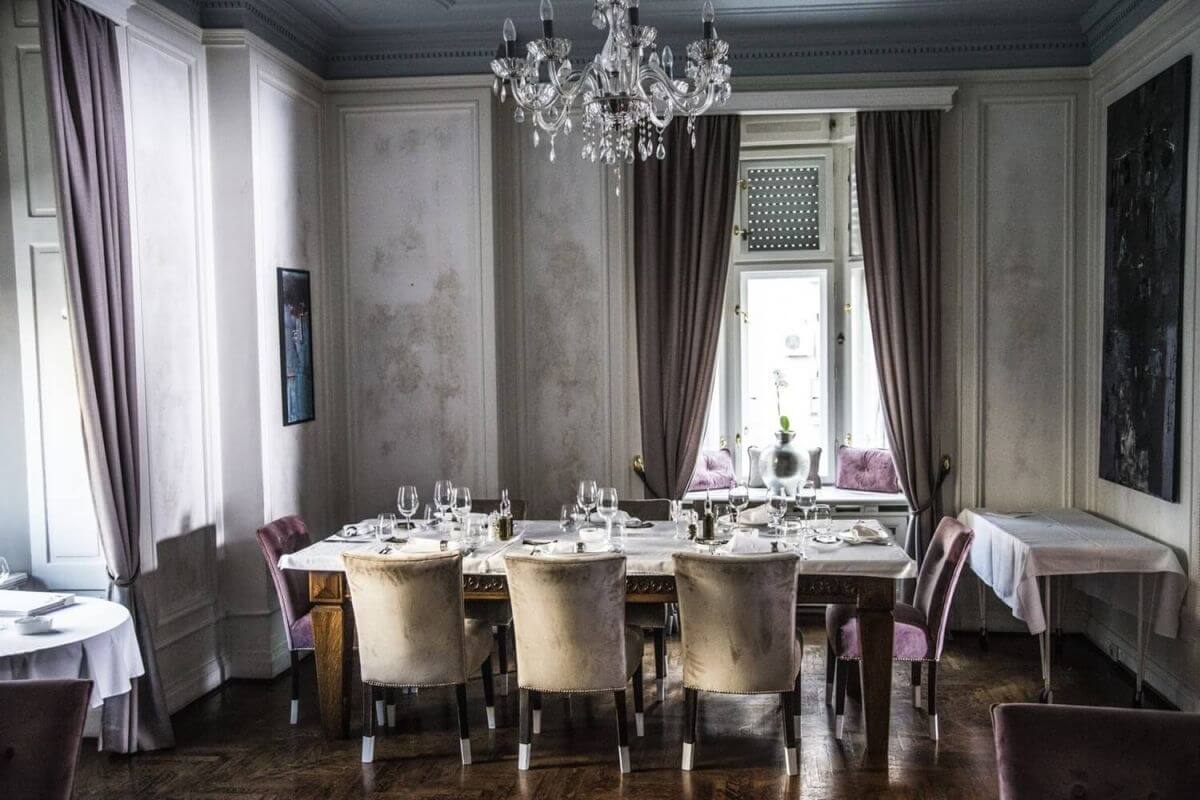 The fine dining concept is reflected at the Ahh Riba restaurant in the carefully selected types of best-quality fish, which are served fresh every day in the restaurant. In addition, excellent culinary masters prepare all meals with a lot of attention and love, and the result of their work produces incredible gastronomic satisfaction.
Every dish that comes out of the cuisine of this restaurant is beautifully decorated and served in a way that will make you beam and gasp in delight. You will wonder whether you should eat or just look at it. However, when you finally decide to taste it, that indescribable satisfaction will spread to all of your senses. That's exactly what makes the restaurant Ahh Riba what it is ... a restaurant that will make you sigh...
Reservation for Restaurant  Ahh riba: +38166002400 (Call, SMS, WhatsApp, Viber)
The blend of perfect food, pleasant atmosphere, and impeccable services make fine dining restaurants increasingly popular among the wide culinary offer of Belgrade.