Top 5 most beautiful restaurants with summer gardens in Belgrade
People's mood changes as soon as the first rays of the sun peek through the thick winter clouds. The sun lures them to go outside, making many of them wonder where they could go to enjoy the first days of spring. The streets become flooded with crowds of people who are looking for the perfect place where they can drink their favorite drink while enjoying the fresh air and finally leaving their houses and apartments. Belgrade is a place that has a restaurant, a coffee bar or a café suitable for everyone.
Depending on your personal preferences, you have the opportunity to enjoy the view of the river, sit in the shade surrounded by greenery or watch a line people hurrying to finish their obligations.
Many believe that Belgrade's beauty shines the brightest in the spring. One of the reasons is that nature slowly wakes up and the gardens of Belgrade's restaurants take on a new festive appearance, inviting guests to enjoy it. Whether the restaurant is located in the city center or on the shores of beautiful rivers, one thing is certain, with great coffee, sun, and good music, satisfaction is guaranteed.
THE TRADEMARK OF BELGRADE – KALEMEGDAN FORTRESS
If you love the center of the city where, after visiting the famous Belgrade Zoo, you want to take a break and rest your feet, Kalemegdanska Terasa Restaurant is an ideal place for you. You can enjoy a relaxed atmosphere in the historic ambient, overlooking the Danube, as well as the entire city of Belgrade. People who want to turn to try some of its famous specialties come here but also a great number of tourists who are visiting the center of Mali Kalemegdan.
Belgrade is a city with many natural beauties. Its position between two rivers offers a potential for a kind of hospitality industry which many European and world capitals do not possess. Some of these possibilities are well used so you can easily find a place to enjoy the view of the Sava and the Danube in Belgrade.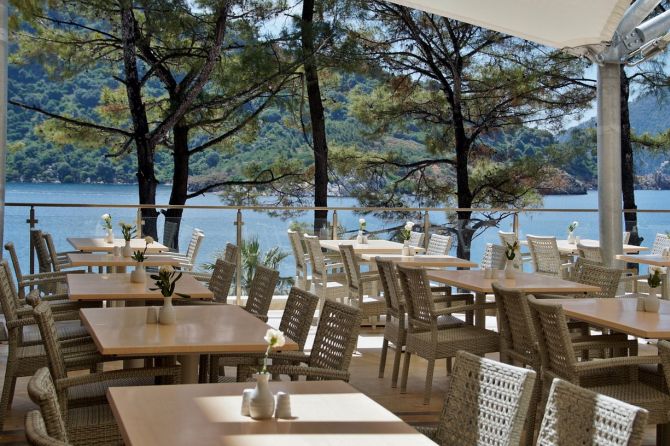 COFFEE WITH A VIEW OF THE DANUBE
Restaurant Toro Grill is one of the restaurants with a beautiful garden overlooking the river. It is located on the beautiful Zemun quay. After taking a walk through the famous promenade, this restaurant is the right place for you to take a break. Although it is known that this restaurant gathers lovers of good food, especially of meat specialties, you can find plenty more here. From perfect coffee, a real Scottish steak, to great pastries and the inevitable home-baked bread. Whether you choose to drink coffee, dine with business partners, or spend a pleasant afternoon with your family, this restaurant will charm you with its relaxed atmosphere.
SMELL THE MEDITERRANEAN SEA
However, if you prefer the city center and relaxing with a view of the boats, speedboats, and ships that carelessly glide over the surface of the river, the restaurant Fish & Zeleniš (greens in Serbian) is the perfect choice for you. This restaurant is a kind of peaceful oasis. You can have a drink, coffee or taste some of the great dishes made by the top chefs of this restaurant, all without a lot of noise and crowds. You can taste perfectly prepared dishes made out of fish and vegetables, while meat lovers will also find something that suits their tastes. With a bright ambiance, a perfect view and Mediterranean music, this restaurant can offer you a real break from the crowds and noise.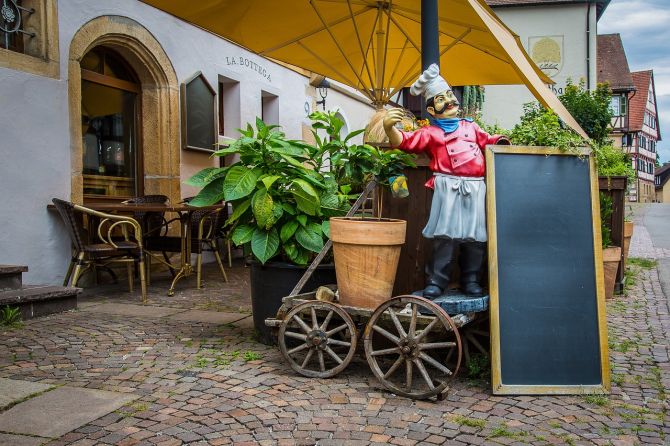 THE BOHEMIAN EXPERIENCE IN BELGRADE
Belgrade would not be the same without the beautiful Skadarska Street, the famous Skadarlija, a gathering place of genuine and true bohemians. Tri Šešira Tavern opened in 1864 and to this very day, it has remained a bohemian paradise located in the heart of the city. If you have important guests, foreign business partners, or you simply want to spend pleasant moments with your family, be sure to come to Skadarlija. One of the oldest and most beautiful streets in the city is a gathering place for all people craving the good old times. You can find various dishes and drinks, but you also something special that no other restaurant has, on its menu. You will experience true enjoyment, time will slow down, and you will be relaxed and stress-free. A flower terrace with the view of passers-by will return you to the past and a time when people lived quietly, calmly, when ladies wore big hats and gentlemen dressed in the most expensive and elegant suits.
LUXURY AT YOUR FINGERTIPS
If you like new places that offer every charm of modern life, then Restaurant Despasito is the right place for you. It is located in New Belgrade, in prestigious block A. This restaurant is recommended for the fans of urban life. Very well connected to all parts of the city, with its own large parking lot, it is a place where you will enjoy delicious meals and your favorite drinks. When it comes to business meetings, you will definitely not make a mistake if you bring your associates to this restaurant. Excellent service, relaxed atmosphere, and perfect food are its trademarks. You will easily make important business decisions with the help of everything that this restaurant has to offer. The restaurant garden blooms in the early spring and can be enjoyed until late autumn. Surrounded by colorful flowers and greenery, this garden is one of the most beautiful in this part of the city. Make sure to visit Restaurant Despasito. It will quickly become one of your favorite places in Belgrade.
Take advantage of your free time in the right way, enjoy the pleasant spring sun, sip on your favorite drink and relax. See for yourself what spot is ideal for taking a short relaxing break.