VEGANS IN THE LAND OF MEAT: These are the best vegan restaurants in Belgrade
Serbia is the country where tradicionaly lunch is not a lunch without a meat, usualy pork. But as evrything's changing , so does the eating habbits too. A lot of people is going vegan all over the world, and the Serbia is no exception. Even that way of eating is still relatively new, unknown and not that good accepted in this country,  restaurants owners has seen the potential of vegan cusine.
So don't worry if you are vegan, there is a lot of places in Belgrade where you can enjoy a nice, healthy meal by your liking.  Almost every restauran in the Belgrade has some option for anybody who doesn't eat meat, eggs, milk ect., but these are the top three of the vegan/vegetarian restaurants in Belgrade.
1. GNEZDO ORGANIC
It's among the few restaurants that serves entirely organic food, and the rich menu provide something for everybody. You can be sure that everything you eat here is 100% healthy, and in addition to any meal there is indication whetheris it  vegan, vegetarian or gluten-free. Vegan menu is something that makes this restaurant unique.
Foods that are used in this restaurant are purchased from small local farms where everything is cultivated by hand, without splashing and mechanization. There are sandwiches with organic bread and chicken, eggs, goat cheese or vegetables; soups, salads, main dishes.To sweeten meal, there are desserts like organic apple pie or chocolate truffles.
Beverages and everything else is also organic, and guests can chooose from the many tipes of organic spirits, teas and freshly squeezed juices and organic wines of Portuguese wineries Campolargo.
Location: Old town, Male stepenice 1a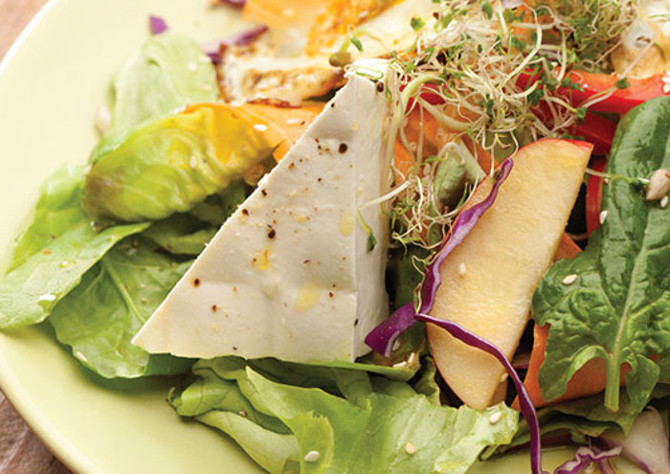 2. RADOST - fina kuhinjica
It is in its core, a vegeterian restaurant but there are a lot of vegan options too, and every meal can be modified. Concept of the healty food here is conducted on a very imaginative way. Charming staff will present to you a daily offer, and we recommend: vegan burger, thai salad, veggie tortillas or japanaise ramen nuddles.
With an attractive way of serving and additional sauces, this is a complet, complex and healty gastro experience that will leave you with a full stomach and light like a feather.
It's located in the downtown, in Pariska 3 street.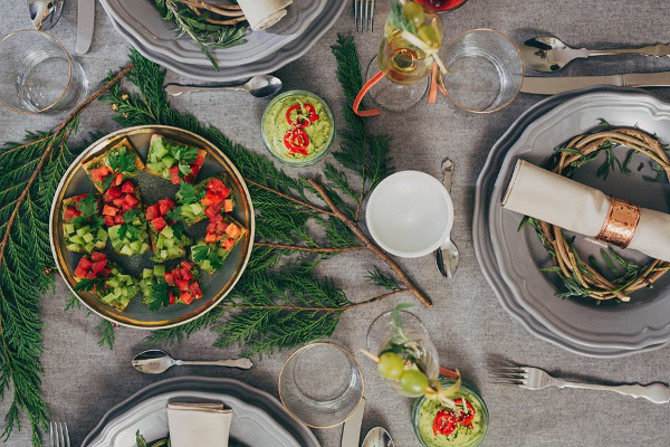 3. PATLIDŽAN
Patlidžan (eggplant on english) is restaurant with serbian and international kitchen that, among the others meals, serves a vege menu also.
On the menu it is clearly stated witch are the vegan dishes, but you can always ask the cook to make you something special. Eggplant caviar is to die for, and pizza pizza a la Patlidžan -  with fig, arugula, eggplant, it's just perfect.
It is also pet friendly, so you can enjoy a lunch with your furry friend.
Location: Hadži Melentijeva 28, Vračar