BREAKFAST AT THE RESTAURANT DESPACITO: Great way to start your day and SPECIAL OFFER that you shouldn't miss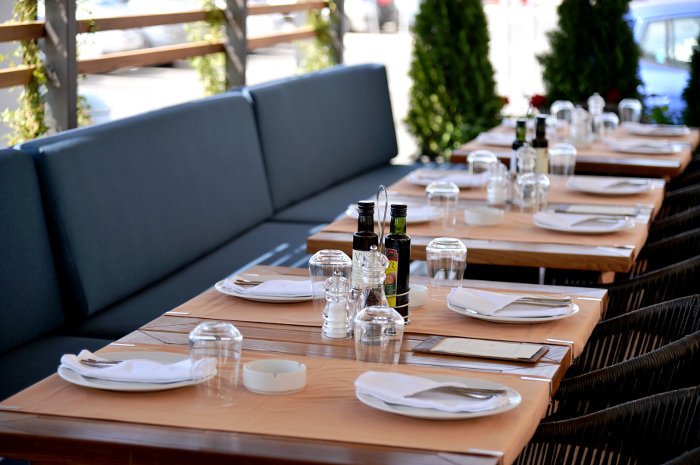 Breakfast is the most important meal of the day, and if you eat it in the comfortable and pleasant ambiance, it becomes a recipe for a successful day.
Restaurant Despacito offers just that, and so much more.
Its interesting ambiance will fulfill you with positive energy, and beautiful garden that is an oasis of greenery at the very heart of New Belgrade is made for enjoyment in the warm days.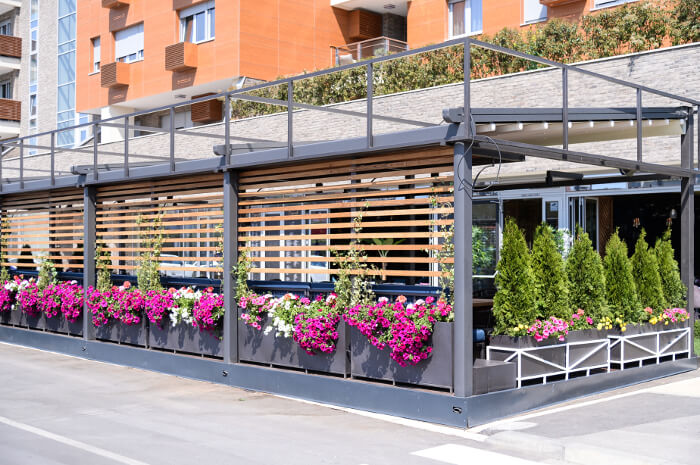 Beside gorgeous garden, the great advantage of this restaurant is its private parking for all the guests. Considering that the restaurant is located in the attractive and busy neighborhood of the A block, it is a great relief that you don't have to waste valuable time searching for a place where you will park your vehicle.
Every meal in the restaurant Despacito is a unique experience, and there is a special offer for breakfast – with every order meal, you will receive a FREE DRINK AT YOUR CHOICE –coffee, tea, milk, yogurt, or orange juice. The offer is available EVERY DAY from 8h to 13h.
There is a great selection of the breakfast meals whether you choose eggs, American pancakes, french toast or some traditional Serbian dish made in a special way, like, popara or kačamak.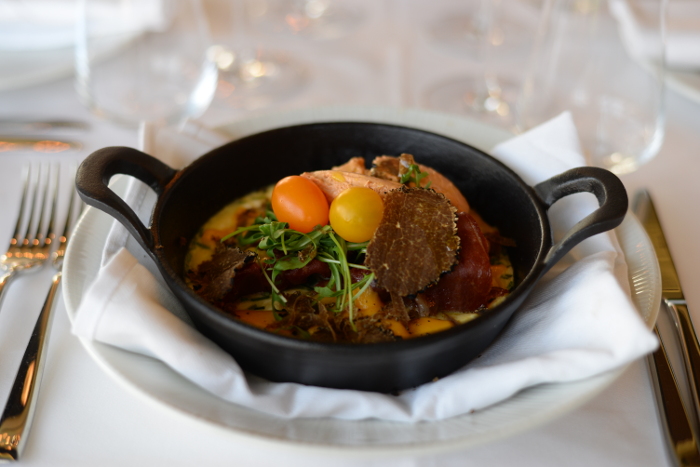 AMERICAN PANCAKES are served in very interesting combinations: salmon with cream cheese and eschalot, with prosciutto and mousse of ajvar and with fruits, honey, and chestnut.
You can choose french toast in the sweet variation with honey, apricot jam and butter, or in the salt variation with ham, cheese, and ajvar.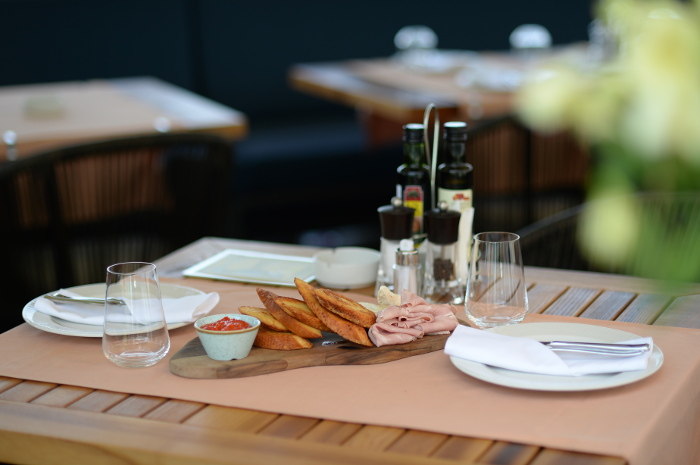 PREMIUM OMELETS, as well as FRIED EGGS in a combination of your choosing, with bacon, ham, white or yellow cheese, will also delight you with its simple but very special tastes.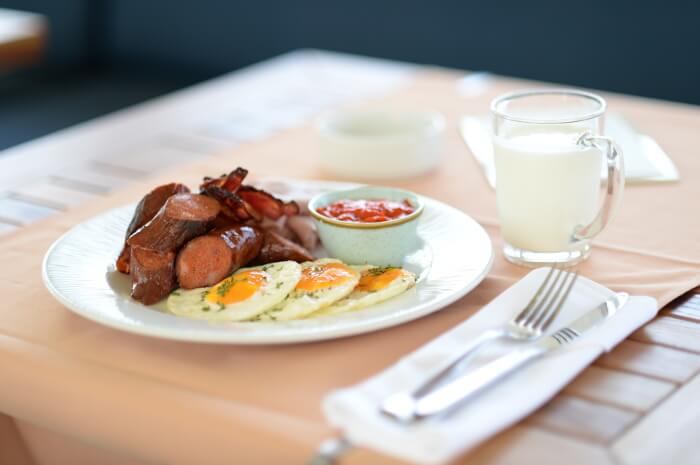 At the restaurant Despacito, you can try the traditional Serbian dishes for breakfast – popara with kajmak and trljanica, kačamak with bacon, palenta with white cheese and kajmak.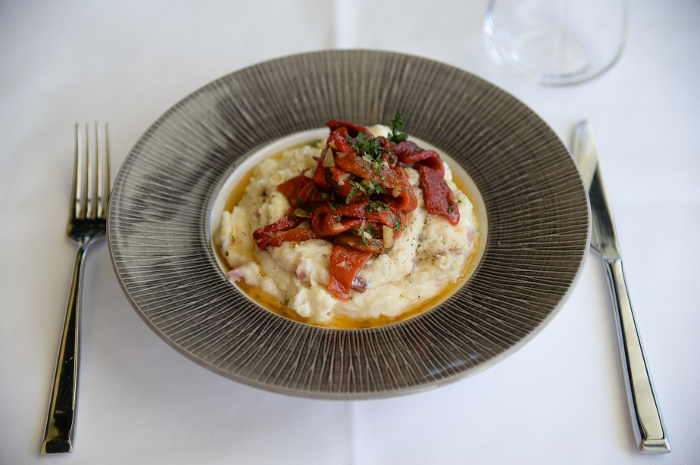 All of these dishes are ideal for a beginning of a day, and they will delight you with their harmony of taste. At the restaurant Despacito, simple dishes become true masterpieces.
If you want to start your day with enjoyment, breakfast at the restaurant Despacito is a perfect recipe for a productive, positive and smiling day.