Campo De Fiori - smell and taste of Italy in the heart of Belgrade
After numerous obligations that we have to finish in the downtown of Belgrade, we felt very hungry. Given that we were well exhausted, we longed for something doughy and we decided to head to Skadarlija and try some of the pizza in restaurant Campo De Fiori that everybody praise. We managed to find a parking place very easy in Cetinjska street where there is a big private parking lot. Maybe it is a little more expensive option since it is paid 100 dinars per hour, but it's a the big savings on nerves and time that we'll spent looking for a place in the surrounding crowded streets .
After a couple minutes of a pleasant walk  we came to a Skadarska Street, and from its the very beginning, we smelled captivating seductive scent that immediately reminded us of Italy.
This impression was reinforced as soon as we entered the restaurant Campo De Fiori  with authentic Italian ambience.
The interior is in a pleasant earthy tones blended with extraordinary detail and paintings.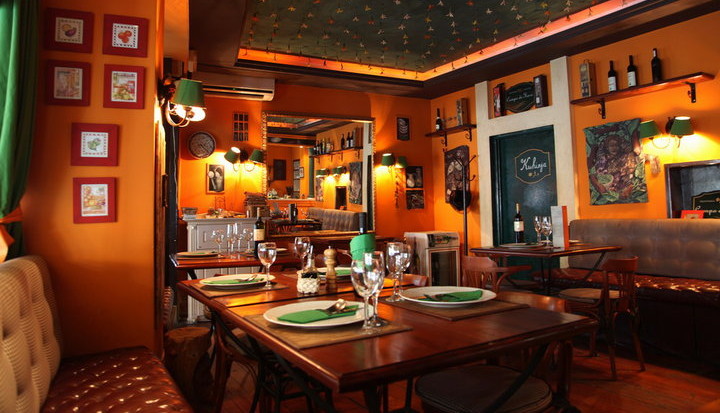 Booths with comfortable leather sofas dragged us are to relax on them, but because it was nice weather we decided to have lunch in the sweet, and also a cozy garden for which we made a reservation.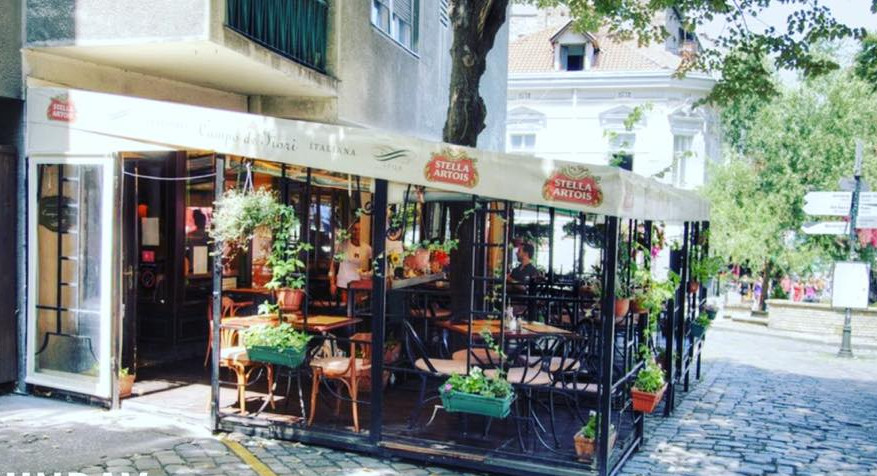 Since it was lunchtime, the restaurant filled up very quickly and at first glance it was clear that this was a favorite place of many .
Although all the tables were full in the blink of an eye, we were very pleasantly surprised when the kind waiter immediately approached us with a joyful smile on his face.
We have found ourselves in a pickle – how to choose one of so many tasty dishes on the menu?
With great difficulty, we  pointed our eyes to the part with the pizzas, but alas - each sounded so perfect! The waiter made it easy and recommended us to try the pizza called Pizza Prugna.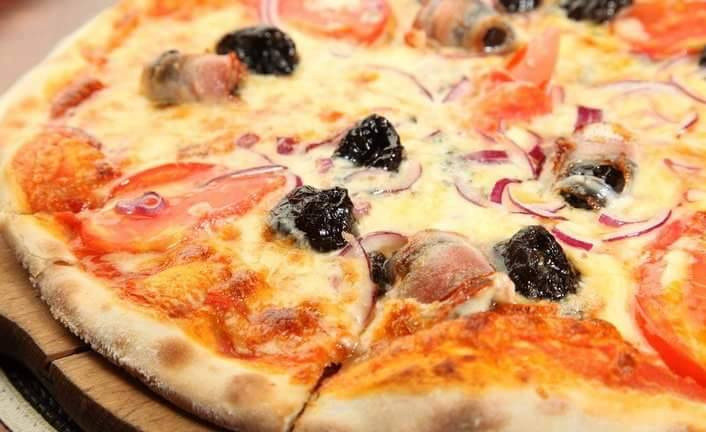 Pizza Prugna is very unusual because it has dried prunes as a part of its toping. How it taste you can read here.
No wonder this pizzeria is praised all over town- their pizzas are divine, and a friendly atmosphere and very friendly and fast staff will make you feel at home.
To make the story short, our experience was fantastic and the restaurant Campo De Fiori deserves a pure ten. If you don't trust our judgment - book your place and see for yourself.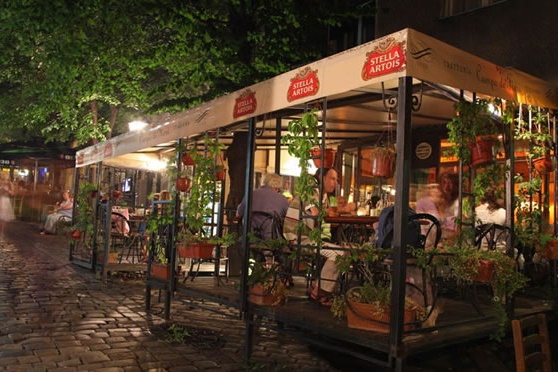 show restaurant