FUN AND ROMANCE AT EVERY STEP: Spend an unforgettable Valentine's Day in Belgrade!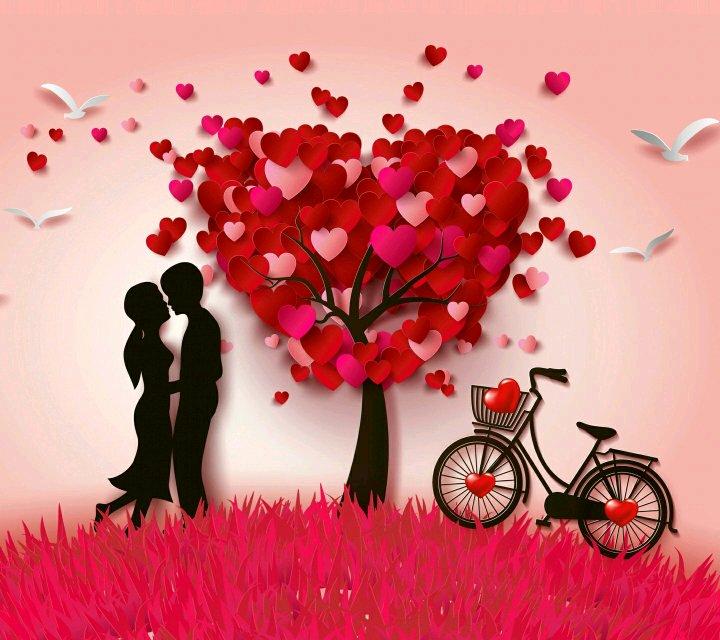 Valentine's Day has arrived, and you want your loved one to provide something more than a romantic dinner?
Then you are in the right city, because in Belgrade love is celebrated every day!
Romance can be found at every corner, if you look closer. Forget teddy bears, flowers and material gifts - experiences are what remains as eternal memories.
Here's how to give your special someone a memorable Valentine's Day in the Serbian capital.
Ice skating
Ice skating is one of the most romantic sports activities. Hand in hand, transmitting body warmth and magical ice are the start of Valentine's Day to remember.
In addition to romance, ice skating is fun!
If you have never stepped on the ice, then it can be even more fun. Don't be afraid that you will be clumsy, because you certainly will. Until you get a hang of it, you will comically flap your hands, maybe even fall harmlessly a few times. Still, don't be scared - it's not a bad thing. Clumsiness on the ice is irresistible and will surely put a smile on the face of your special person. Also, it will remain as a nice memory of your courage and readiness to master something new so that you can enjoy the activity together.
There is no better way to get closer to the person you have feelings for, but to experience new things together, and the winter in Belgrade is the right time to try to ice skate.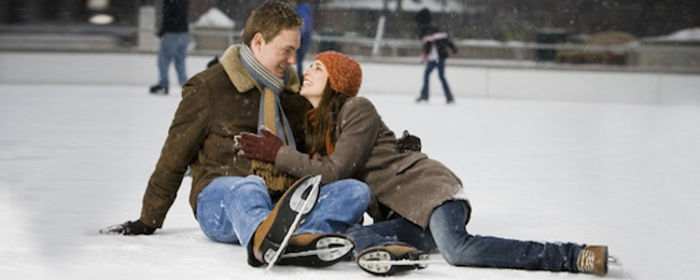 Mulled wine
After a couple of hours of ice-cold skating, you need to warm up. The cooked wine in an interesting café will return the color to your cheeks.
After all, St. Trifun is celebrated in Serbia on February 14th, and for this celebration is characteristic that it's mandatory to drink wine.
If you do not drink alcohol, hot chocolate will also warm you well, sweeten and give you the energy to continue the romantic day.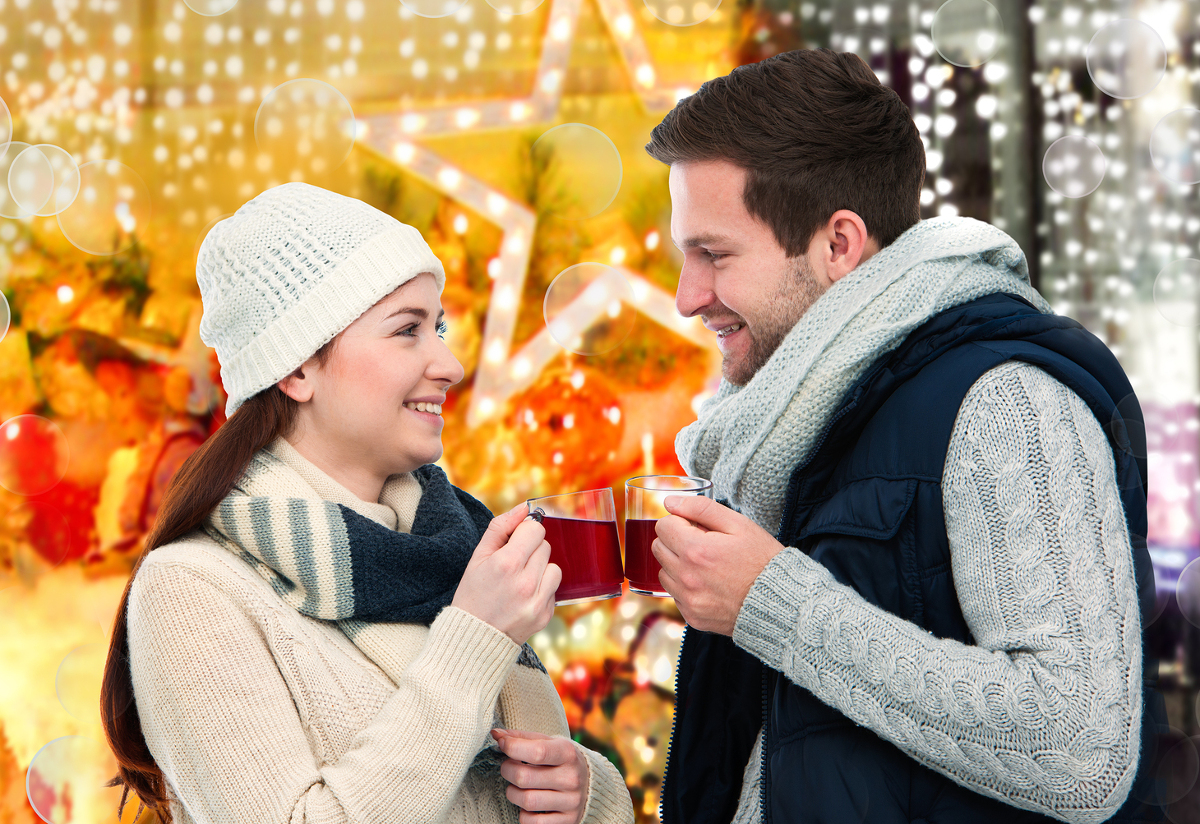 Walking downtown
Perhaps the walk through Knez Mihajlova street doesn't represent a very romantic gesture, but the bright New Year lighting that still shines in the evening gives it some special charm.Walk slowly, holding hands, and absorb the love and romance of other couples around you.
Don't let the weather forecast stand in your way - take the umbrella and try to enjoy walking alongside your partner until you reach the most beautiful part of Belgrade and the next item on your Valentine's day to do list.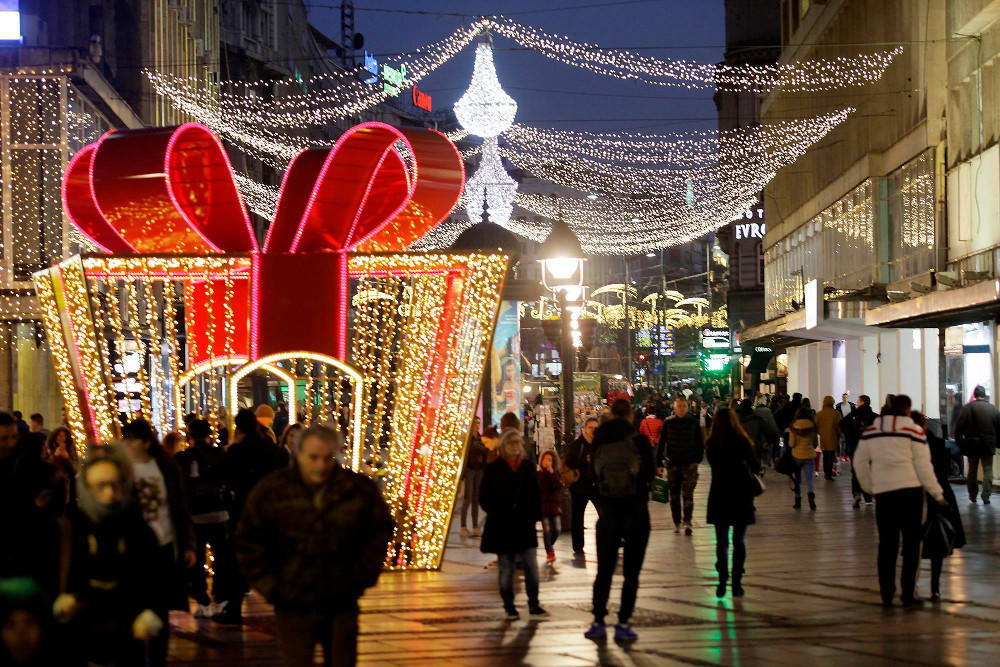 Kalemegdan
Cliché - that's your first thought, right? Maybe it's a little worn out, but it doesn't diminish the romance and beauty that surrounds the Kalemegdan Fortress.
Get to the viewpoint with the benches. At least in passing, just for a minute, given the low temperatures.
And that minute will be enough fascinating you with a view of the flooded river, New Belgrade and powerful bridges, no matter how many times you've seen it so far.
Considering that besides you is someone you love, the city will look more beautiful, magical, and as you look at it for the first time.
There is no more romantic place in Belgrade, ideal for sharing kisses.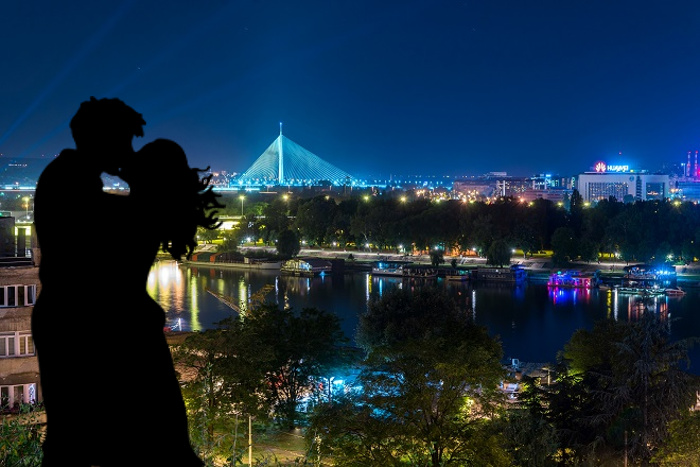 Romantic dinner
After an exciting, fun and romantic day, it's time for dinner for two.
Light candle, delicious food, intimate atmosphere and light music at one of the most romantic restaurants in Belgrade are the perfect ending of the day, which from now on will be remembered as the most beautiful Valentine's Day in your life.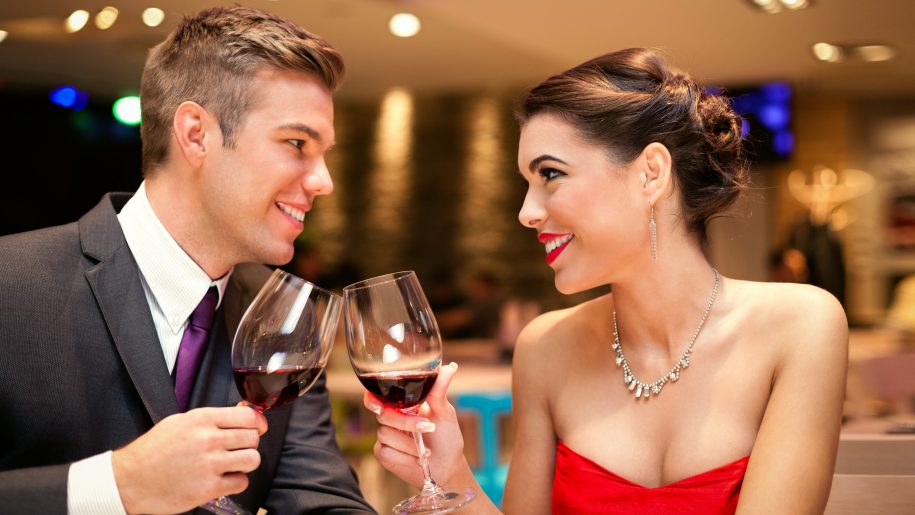 Cheers to love!