5 best restaurants in Belgrade for lunch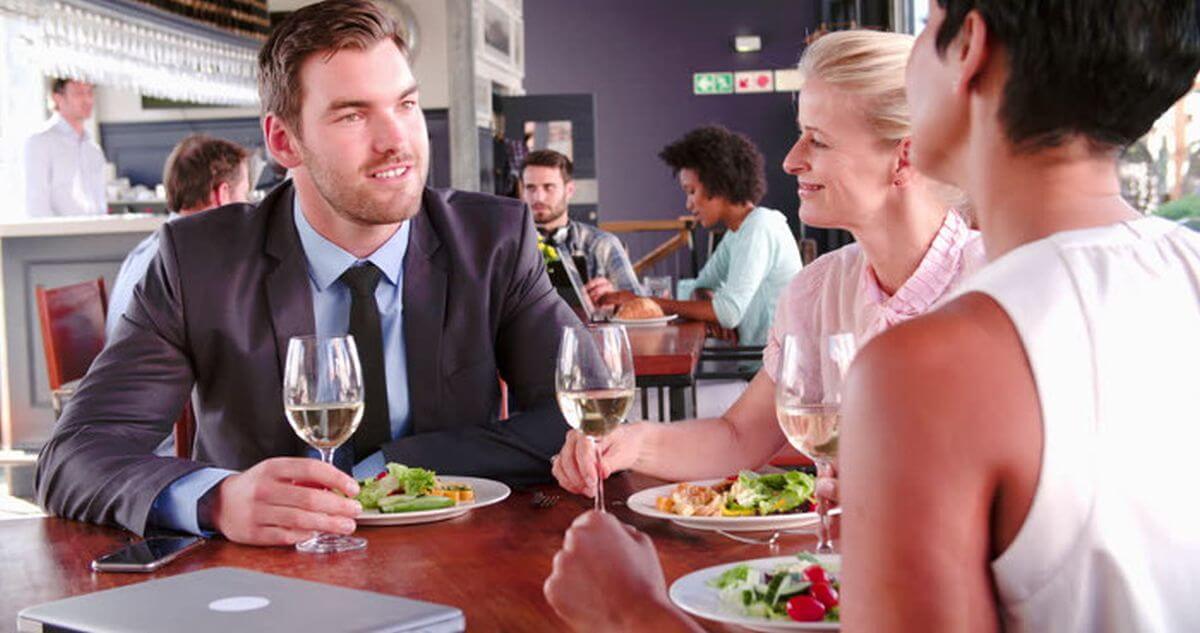 At this busy time, when we're all working hard, it's no wonder that we lose energy fast and feel the growling in our stomach. Many are so busy that they often skip lunch, which is a big mistake. Our body needs a fuel in the form of food, and our brain needs a break to reset itself and get filled with positive energy so it can make us through the rest of the day.
Tasty and good afternoon meal is something that can bring the smile to our face and recharge our batteries in an instant.
Lunch can totally better our day, especially if you eat it at one of the finest Belgrade's restaurants.
Despite the old saying: "Eat your breakfast alone, share the lunch with your friend, give your dinner to an enemy".
Well, in this restaurants, you'll be surely enjoying with your friends, but we are not sure that you will want to share your food because it's so delicious.
Restaurant Little Bay
Restaurant in the opera, or opera in the restaurant? At the restaurant Little Bay, it will be hard to figure that out. It's interior is in the form of the baroque theatre and it's unique in all of Belgrade. What can you expect from this restaurant, you can read here.
It's the only Belgrade's restaurant where you can always listen to the hits of classical music, even in the live performances of the greatest opera divas.
Still, the main star of this restaurant is it's food, with an international character. It's ideal for a lunch because it has great set menus for this type of meals, at very affordable prices.
We have tried a very interesting dish that is perfect for lunch and it has a divine taste – Pithivier of duck confit.
We recommend to choose this restaurant for Saturday or Sunday lunch and enjoy at the glorious sounds of the string instruments and piano, played alive by the hands of real virtuosos.
Restaurant Little Bay is really a true enjoyment for all your senses.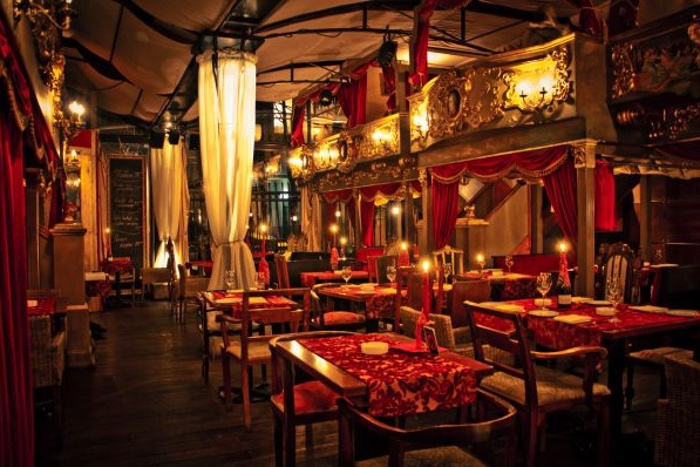 Restaurant New Reset
If you are looking for a quiet place in the middle of the busy neighborhood of Dorćol, restaurant New Reset is the right place for you.
It's located in the house dated from the year of 1923. It has a beautiful garden with lots greenery, which is a real refreshment from the concrete of the surrounding streets.
You wouldn't believe that after just a few steps you transition from the city hustle to such oasis of tranquility and peace. Besides the pleasant ambiance, this restaurant can praise with amazing culinary creations of national and international cuisine.
It doesn't matter if you are coming for a business or to have a lunch with your friends. In this restaurant, you can talk without shouting and without noisy music to disturb your meal or prevent you from having a good time.
Restaurant New Reset is an ideal place for resetting your mood, so it's no wonder that it is one of the favorite restaurants in Belgrade.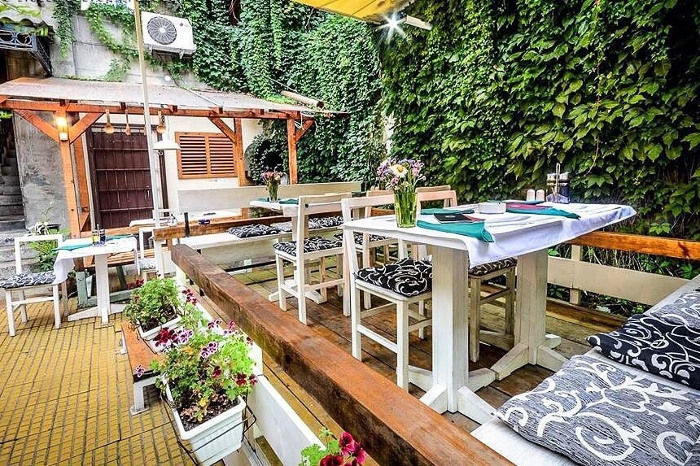 Restaurant Despacito
We all know the famous song "Despacito", and you've probably heard that the restaurant by this name has opened recently. It's located at the prestige block A at the Novi Beograd neighborhood, and it's a real refreshment.
The menu of the restaurant Despacito is very eclectic and interesting, with many dishes that will tickle your imaginations and delight your taste palate. Besides the gorgeous garden, there is a big private parking lot, that is available for all the guests. It's a big advantage that only a few restaurants in this area have.
Despite its name (despacito-slowly), service is very professional and quick. It's a great choice for a relaxed afternoon meal, but also for a quick lunch – restaurant Despacito is energetic as the rhythm of the song that we all have sung last year.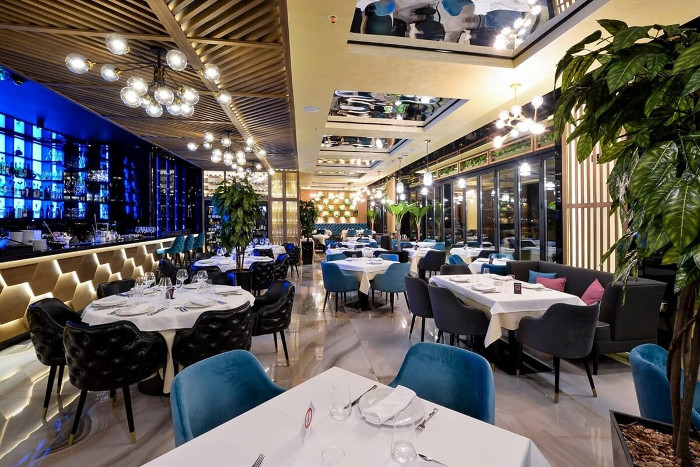 Restaurant Franš
Restaurants in Belgrade are blooming like mushrooms after the rain, but only the best ones manage to break through to the top with their quality. Restaurant Franš is one of the best Belgrade restaurant for years.
For more than two decades, it sets trends that few Belgrade restaurants can rise to. With its luxurious interior and impeccable service, it proves that it is a real elite restaurant that can be measured with any of its kind in the world.
Many choose to spend their afternoon lunch in the pleasant ambiance of Frenš restaurant, and excellent dishes are those that round off the whole impression.
The prices are a bit higher, but the whole service you get is at a much higher level as well.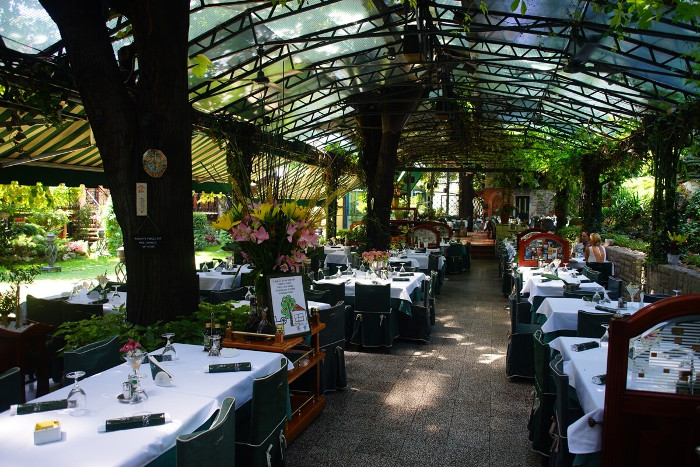 Restaurant Žabar
If you don't know what to eat for lunch, take the walk through the Zemun quay to the restaurant Žabar. Here you will find a large number of national, international and fish dishes. A varied menu of this restaurant has something for everyone's taste, so even the biggest pick eaters will be satisfied.
A pleasant ambiance, great hospitality, and a home atmosphere make it the right choice for relaxing and socializing with friends, but it is also an ideal place to bring your loved ones for a family lunch.
The food is really excellent, and if you don't skip dessert after lunch, we recommend you try "Baka Dara's cake". It's done according to the old, family-owned restaurant owner's recipe, and judging by it, his grandmother knows how to make fantastic cakes. We melted away from its delicious taste, and you can find out more about it here.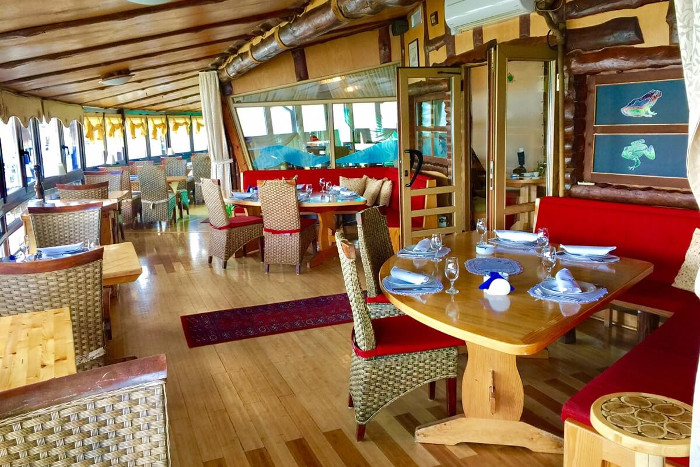 The restaurant business is a very specific job that has to combine the art of cooking the great food with a pleasant ambiance that people like to spend time in. That isn't an easy task, but these restaurants have succeeded.
Lunch at the Belgrade restaurants is always an amazing experience, but in one of these restaurants, it becomes a memory that you'll cherish. Afternoon meal is not just a lunch – it's a ritual that gives you strength for the rest of the day. If you eat it in the relaxed atmosphere that all of this restaurants has, in the company of your beloved ones, it will be an unforgettable experience.