Top 5 romantic restaurants in Belgrade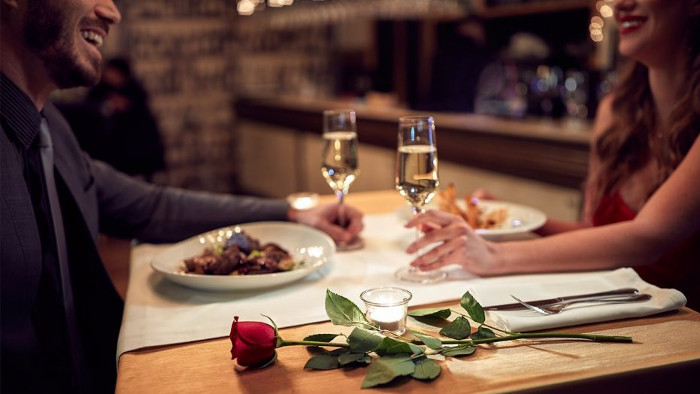 Love is the feeling that needs to be celebrated every day. Since we live in a world where time flies and we are too busy, this is easier said than done.
That's why an intimate dinner at a Belgrade restaurant is an ideal way to show the loved one how much you care about her. Nothing more beautiful than hanging out with a person you love with a glass of good wine and excellent food.
In this article, we will present the 5 best romantic restaurants in Belgrade, which will be a pleasant surprise for your beloved person.
Little Bay
Little Bay
Whenever you want to impress someone and create an unforgettable experience, book a place in the restaurant Little Bay.
Its interior is decorated to resemble a luxury theater and really takes your breath away.
It is decorated in a baroque style and dedicated to the giants of classical music whose paintings are hung on the walls.
The restaurant also has comfortable theater galleries with a view of the entire restaurant, which is a great position if you come when the opera stars are performing.
If you are tired of noisy, modern music, the Little Bay restaurant will be quite a relief for your ears. Here you can hear the hits of classical, jazz and blues music performed live in the evening by music masters.
Music contributes to making the atmosphere in this comfortable ambiance even more pleasant and intimate, which is ideal for a romantic dinner for two.
Top chefs are in charge of preparing a variety of international cuisine specialties. The food in this restaurant is really great - we were convinced when we visited it.
We tried a very unusual duck in a leafy pastry, which was simply divine and for every recommendation.
Restaurant Little Bay is truly a unique and special place. With its authenticity and top quality, it stands out from other restaurants in Belgrade and is a pleasure for all senses.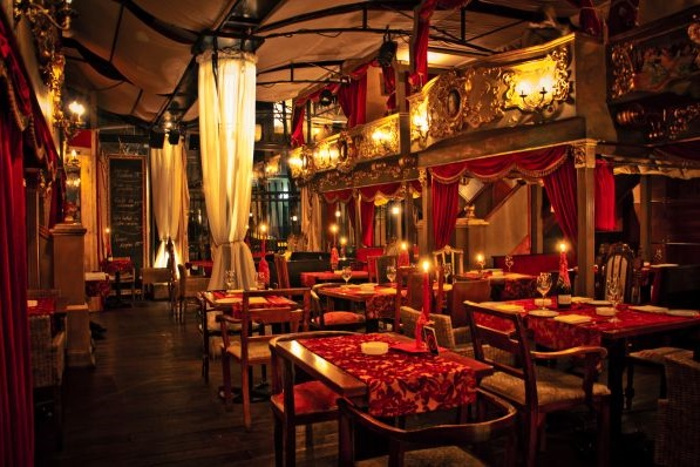 Franš
Maybe someone will say that a romantic dinner at the restaurant Franš isn't an innovative idea. Only those who have never been in this restaurant can say something like that.
Restaurant Franch is a classic that never comes out of style. Proved quality that fascinates you every time you visit it.
It is elegant and impressive, and with its carefully designed ambiance, it leaves a striking impression. For decades, it has been one of the most distinguished restaurants that set trends in Belgrade restaurant industry.
The menu is very extensive, it's constantly updated, and you can always try something new, which makes every visit an interesting experience.
If you know that your loved one likes elegant restaurants with style, excellent cuisine, top service and beautiful ambiance, then an intimate dinner at restaurant Franš is a great way to her heart.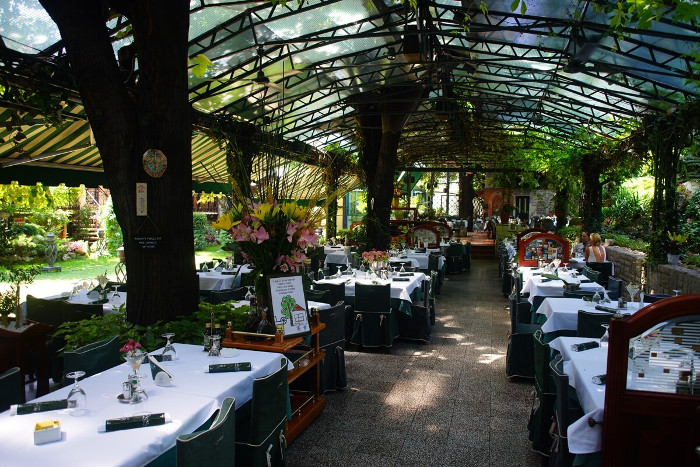 Despacito
Restaurant Despacito is one of the most recent Belgrade restaurants, but it is already becoming one of the best ones.
Its attractive location and numerous perks, such as spacious parking for guests and beautiful gardens, are just some of the reasons. Another reason is its contemporary design, with plenty of details.
At the first glance, it can be seen that a lot of time, interesting ideas, and thoughts about the comfort of guests have been invested in it.
The ambiance of the restaurant Despacito exudes a pleasant and relaxed atmosphere that is ideal for enjoying with your loved one. Although the name of this restaurant (despacito - relaxed) gives the impression that everything is light in it, the service is very fast and at the highest level. We were convinced when we visited it, and you can read some more about our experience here.
However, the main reason why the restaurant Despacito can be put into the very top of Belgrade's hospitality is its food. An eclectic and very interesting menu gives you the opportunity to explore unusual tastes and enjoy greatly prepared dishes.
Chocolate Cake of the Day will bring you to a delicious delirium, and it represents a great dessert for crowning a romantic dinner.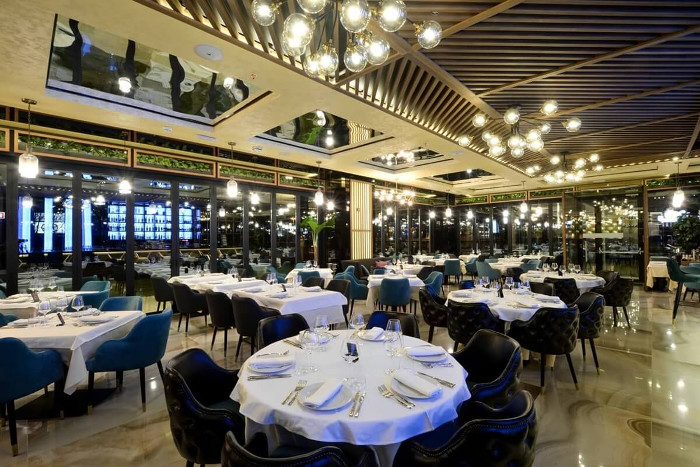 Amphora
Restaurant Amphora is a very romantic place. Its elegant and classy space is complemented by stunning details that intrigue everyone.
The ceiling of the restaurant is painted in the motif of the bright sky, so even the greyest day is turned into sunny in this restaurant. When someone is in love, the smile of a loved one is sufficient to improve their mood immediately, and in this restaurant, the smile will surely glitter on their face.
Apart from the beautiful ambiance and the romantic atmosphere, this will be contributed by excellent food and delicious snacks, carefully prepared by top chefs.
An intimate dinner for two at the Amphora restaurant is a perfect way to win someone's heart.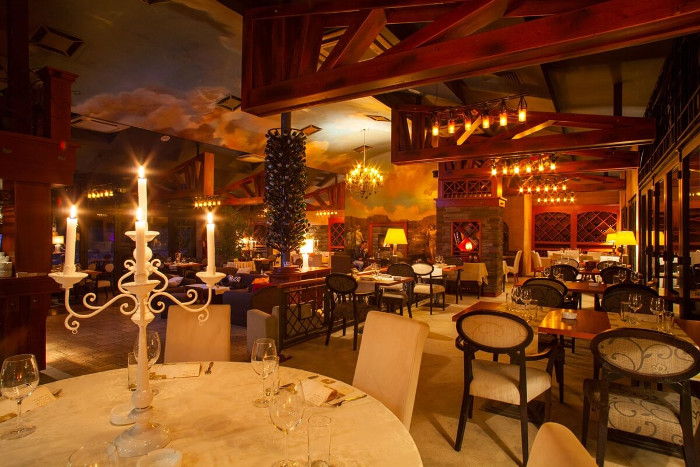 Sent Andrea
Is there anything more romantic than the evening walk by the seashore and the dinner with a glass of good wine overlooking the shore?
Unfortunately, there is no sea in Belgrade but this city has beautiful rivers and restaurant Saint Andrea, which will remind you of the Adriatic taverns with its ambiance.
While in the restaurant, you can enjoy the freshest seafood that comes directly from the Adriatic sea, which makes this restaurant special and highlights it from other Belgrade fish restaurants.
Wine, fish, and seafood are a great combination for a romantic dinner for two, which will remain one of your most beautiful memories.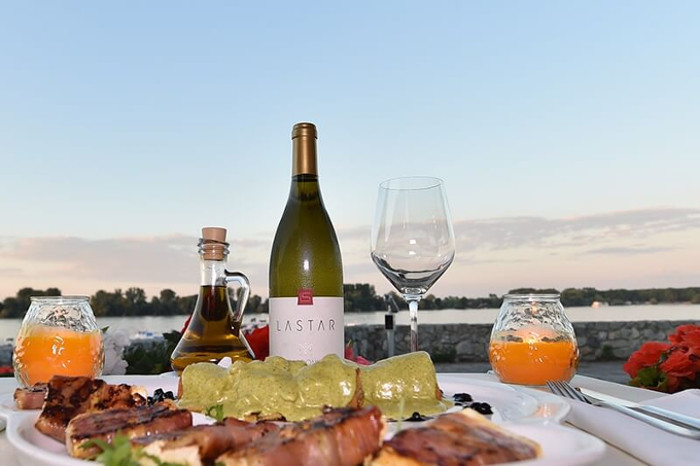 When planning to go to a romantic restaurant in Belgrade, you must keep in mind what the person you are taking out loves to eat. It would be a real mistake to take her to a Chinese or a fish restaurant if you know that she doesn't like that kind of food.
Also, the notion of romance is different for everyone. You may listen to your friends' advice and take a beloved person to a restaurant according to his recommendation, and maybe that restaurant isn't suitable for intimate dinner by your standards.
Any of these restaurants in Belgrade that we have presented will surely delight your loved one and turn a romantic dinner into a precious memory that you will remember for a long time.