5 best family restaurants in Belgrade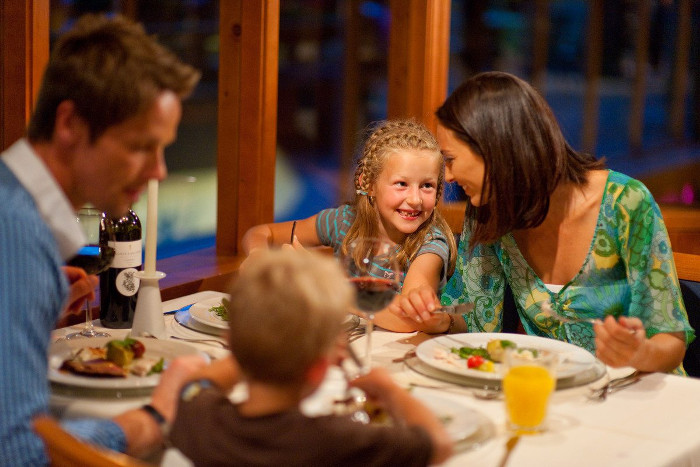 Belgrade has many interesting restaurants, but not all of them are suitable for children and family meal. Crowded, small premises are not convenient for kids, as they will get nervous very fast in such places. So, it is our suggestion to choose restaurants that are able to accommodate all members of your family.
In this article, we will present 5 family restaurants in Belgrade, where all members of your family can enjoy.
Restaurant Campo De Fiori
Who doesn't like pizza? If your kids are the fans of this specialty, take them to the best place in town – at the restaurant Campo De Fiori.
This restaurant is located at the beginning of the Skadarlija and it can praise with real Italian cuisine. Lots of people say that its pizza is better than the ones they've tasted in Italy. You'll have a tough choice – how to decide which one of the many excellent pizzas will you try?
We recommend one very unusual combination, that has to blow us away – a pizza with prunes.
It sounds weird, but you will change your mind when you try it. You kids maybe won't be too thrilled for experimenting, so there are famous classics like pizza Capriciosa, Margarita, Napolitana and many others.
Besides pizzas, this restaurant has a variety of homemade pasta, lasagnas, soups, as well as chicken and meat dishes. All of these at very affordable prices.
Restaurant Campo Di Fiori is ideal for family lunch, it has a vast and beautiful garden. Since it's located in the pedestrian area, it's considered safe for children.
It's interior is designed like an Italian bistro, and the atmosphere is very pleasant, hospitable, family oriented and warm. You can read more about the restaurant and our experience here.
Restaurant Campo De Fiori provides tastes and smells of the real Italy, a the very heart of Belgrade.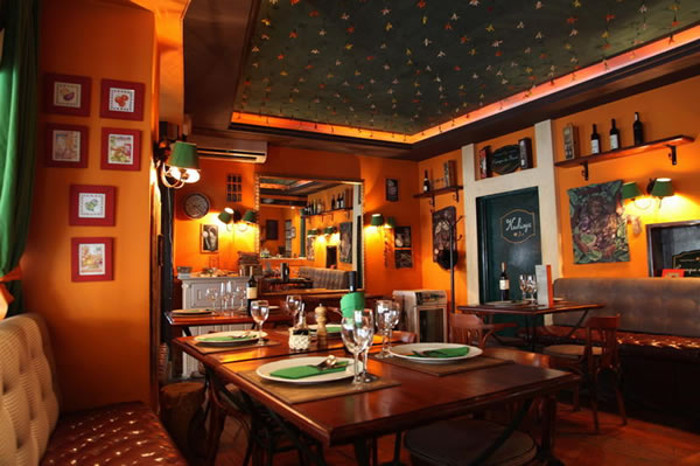 Restaurant Galaxy Creperie
It's no secret that children love candies. If you want to treat them with the amazing dessert than restaurant Galaxy Creperie is an ideal place for that.
It's located near the Temple of Sveti Sava, so it's easily accessible from every part of the town. It has a great connection with each Belgrade neighborhood, whether you use a public transportation or your own vehicle.
This restaurant has two stories, it's modernly decorated, with many colorful pieces of furniture that bring a cheerful note to the place. The ambiance is grandiose and impressive, but you can read some more here.
It lavishes with comfort, so it is ideal for family lunch.
Although it is specialized in waffles, the Galaxy Creperie restaurant has a varied menu of gourmet dishes of national and international cuisine.
Their deserts will throw you in a sweet delirium and each one is special in its own way. A special recommendation goes to the Galaxy Waffle that will delight any candy lover.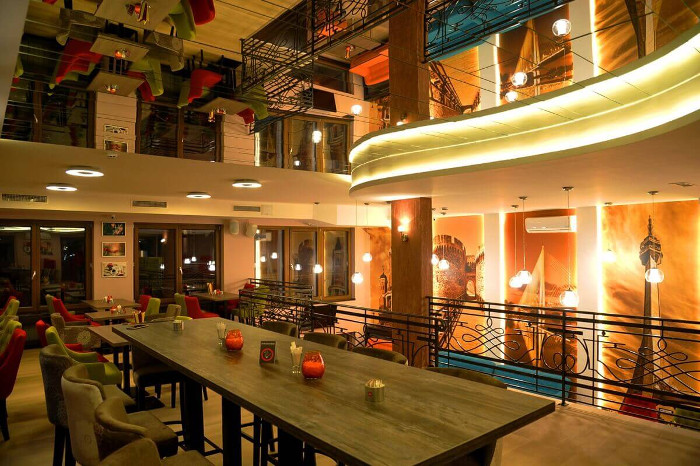 Restaurant Sent Andrea
Zemun Quay is a beautiful place to walk with the family in warm afternoons, with lots of attractive content for children.
After an active day, your little ones will get tired and hungry, so we recommend that you take a break in the Sent Andrea restaurant .
Situated on the bank of the river, the view from its garden is perfect for resting and recharging batteries. The restaurant itself is decorated in the coastal style, so you will have the impression that you have magically transferred to an Adriatic tavern.
Mediterranean music and a diverse fish menu only reinforce this illusion further.
Restaurant Sent Andrea is one of the best fish restaurants in Belgrade. Here you can taste a variety of sea specialties, with a guarantee that they are fresh as all sea fish and seafood daily arrive directly from the nets of Adriatic fishermen.
River fish is also on the menu, and all dishes are prepared by masters chefs.
Since children often don't like fish, it doesn't have to stop you from enjoying this great restaurant. The Sent Andrea restaurant has a special section with meat specialties, as well as a large selection of pasta and salads.
If you spend a family lunch at the Sent Andrea restaurant, this experience will become one of your dearest memory.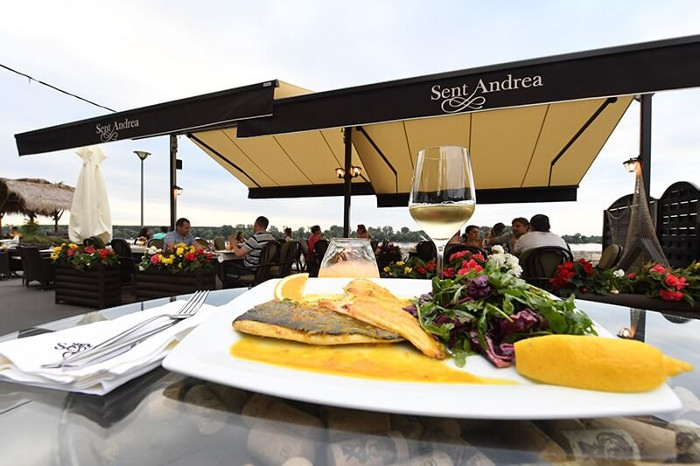 Restaurant Pahuljica
Children easily get nervous into a noisy atmosphere with too many people. That's why, when you're choosing a restaurant for a family lunch, you'll probably be looking at that restaurant is spacious, that has a children's playroom or that is surrounded by greenery.
Restaurant Pahuljica is the right choice, because it is very close to the city center, but also far from the city noise.
It is located on the very edge of the Zvezdara Forest and is surrounded by peace and thick shade of trees.
Here you can enjoy in beautiful greenery as well in local specialties. Meals are prepared according to traditional Serbian recipes, which will bring you back to childhood with their irresistible taste.
The ambiance of the Pahuljica restaurant is decorated in an ethnic style, with a multitude of wooden details, and it reflects a hostile and pleasant atmosphere.
Excellent food, beautiful and interesting ambiance, spacious garden and hospitality at the highest level makes this restaurant one of the best family restaurants in Belgrade.

Restaurant Trem
Another great family restaurant, which is tucked in and sheltered from heavy traffic, is restaurant Trem.
This place, for enjoying a good bite, is located in the quiet part of the Banovo brdo neighborhood and its favorite restaurants for all generations.
This is a restaurant of national cuisine, but there are also famous international specialties on the menu - such as T-bone steak, which is perhaps the best of the best in the whole town.
Restaurant Trem is decorated in a very interesting combination of modern and traditional elements that fit together perfectly. Its interior is comfortable and eye-catching, and the spacious garden is designed for enjoying good food with your family.
That makes it an oasis of peace and good tastes, in which you will be glad to return. Once you visit it, it is very likely that this restaurant will become one of your favorite places, and its quality will convince you why restaurant Trem is considered to be one of the best family restaurants in Belgrade.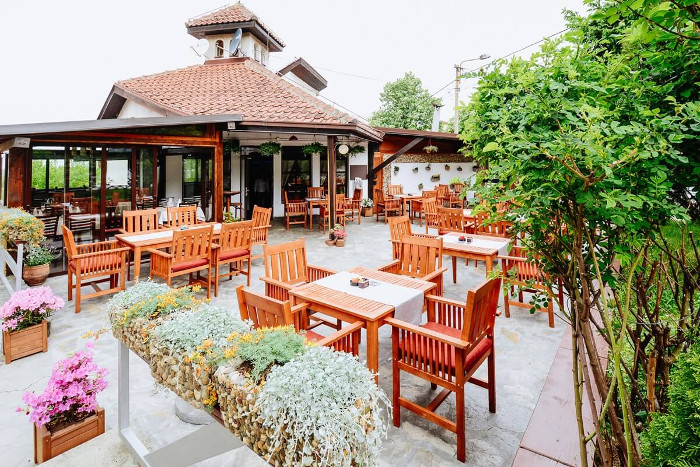 When choosing a family restaurant in Belgrade, you have to think of many things, and these restaurants meet all the key criteria.
No matter what restaurant you choose from this list for your family gathering, you won't be wrong. Each is excellent and special in its own right and is a pleasure for the whole family.
Book your place and see why these are the best family restaurants in Belgrade.